Talking on the phone with someone is the closest thing you can get to an actual conversation. The responses are instantaneous and you can enjoy an interactive experience. Contrary to text messaging and chatting, phone conversations are a lot more personal. There is something mystifying about hearing someone's voice over the phone, including their expressions, laugh, and tone.
Whether you're talking on the phone with a stranger or someone you know it makes perfect sense to leave a dazzling impression. This makes it crucial to know precisely what to talk about on the phone to make the experience memorable and worth your time.
Why is this important? The chances are that as soon as you hang up the phone, thoughts about your conversation would still linger in your mind, and the same goes for the other person.
Knowing that you will talk to somebody with your own voice may be quite overwhelming, even if it's not face-to-face. This is quite understandable in this modern society, wherein social interactions mostly happen online.
In this era of instant messaging, emailing, and social media frenzy, voice calls have become atypical and offbeat. So, what if you stutter or get tongue-tied while talking on the phone? How can you redeem yourself if you end up saying something stupid?
It is natural to be bombarded with these thoughts. Unlike with text messaging, phone conversations won't give you enough time and opportunity to think or edit your replies before delivering them. When talking on the phone, you have to be spontaneous and reciprocal.
The response time is also shorter. Moreover, even your slightest expressions, stammers, hesitations, and nervousness may be apparent in your voice when talking on the phone.
How are you going to deal with these issues? It all starts with having good topics to talk about and the willingness to interact naturally. Yes, you don't have to try too hard. Just be yourself. Pick topics that are timely or spark most people's interest, and you're good to go.
If you're resourceful enough, you can even come up with different approaches that make up a plan A or plan B with talking points, depending on the type of person you're sharing a phone conversation with.
Are you taking tabs on certain topics and what to talk about on the phone? Here are some foolproof ideas.
1. Share Each Other's Background.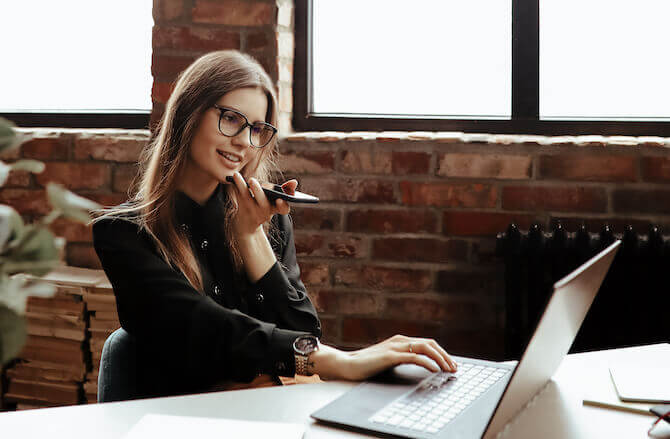 To start a phone conversation, you have to express your intention to get to know the person you're talking to. Questions like; "What's your story?" "Can you tell me 5 things about yourself?" or "Give me 3 truths and 1 lie about yourself" never go out of style regardless of how cliché they are.
These questions are straightforward enough to show your interest in this person. It also opens a new path for you to discover any similarities that you might have to explore new topics.
Some key aspects of your respective backgrounds that you can discuss are; individual careers, studies, family traditions, childhood life, and your personalities. You may also share each other's fondest memories while growing up, the places where you've lived, the cultures you've experienced, and memorable milestones that made significant contributions in your life.
2. Hobbies and Favorite Activities.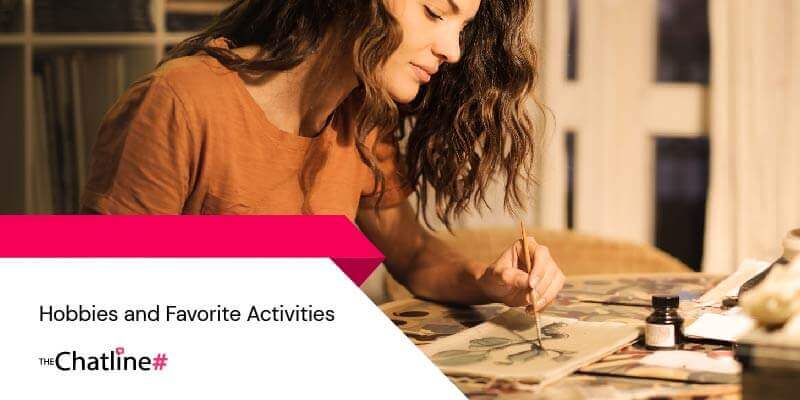 "What keeps you busy during your spare time?" and "How do you spend your weekends?" These are just some questions that would enable you to share and talk about each other's hobbies and favorite pastimes.
It may seem very old-fashioned, but we all have hobbies to share, whether it's staying at home to binge-watch on Netflix, volunteer on a donation drive, go on outdoor adventures, bake all day, or party all night.
Talking about each other's activities is a good way to discover the other person's temperament and disposition in life. It enables you to visualize if this person is someone that you can spend time with or if they can be a part of your life or social circle.
3. Take Turns Asking Each Other Random Questions.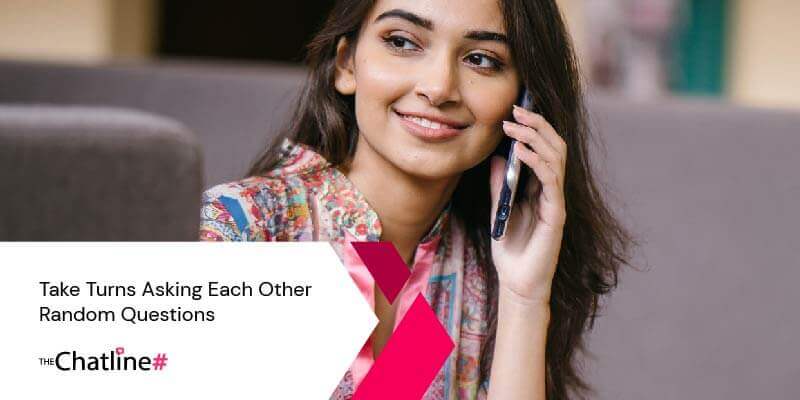 Another way to keep the phone conversation rolling is by taking turns asking each other random questions. They may be serious, candid, or hypothetical – anything goes! The rule is to ask open-ended questions that require elaborate answers.
Categorical questions that are answerable by a "yes" or a "no" usually do not encourage a lot of sharing. So, always go for questions that are best justifiable by an explanation. Here are some examples;
What are you going to do if you are stranded on an island with a person you don't like?
If you won the lottery, name three things that you're going to do or buy immediately and what are the reason/s why.
If you can be in two places at the same time, what places would you choose and what are you going to do?
Assuming that you're going to spend a year in solitary, name 5 things you're going to take with you and why.
What are the top 3 qualities that you're looking for in a romantic partner?
4. Share Ideas About Your Ideal "R and R".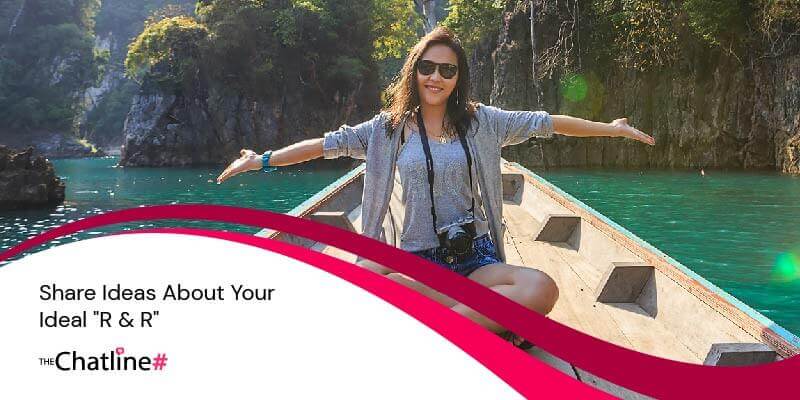 Every phone conversation can turn out to be more exciting when you infuse some thought and imagination into it – like talking about your ideal "rest and relaxation" or "rest and recuperation". While it's good to share bits and pieces about your life, daily routine, and lifestyle, going beyond what already exists could add an interesting twist to your conversation.
You can take turns sharing each other's idea of a perfect getaway.
This topic will enable you to think about what you want to try, the places you would love to see or go back to, your dream vacation, and your ultimate holiday experience. You may express your intention to be alone during this R & R trip, or if you'd rather share the moment with someone dear to you.
5. Love and Relationship.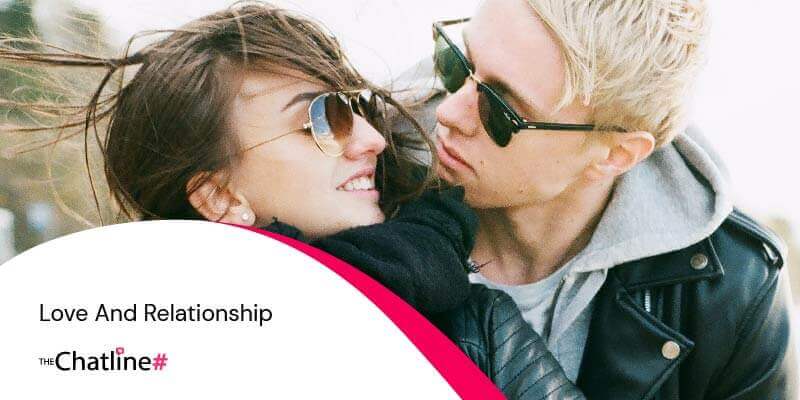 When you're talking to someone on the phone, whether it's a person you're interested in or a girl/guy you're still trying to know, any topic is acceptable as long as you're able to keep the conversation pleasant and lively. This makes love and relationship a good topic to explore since it's always interesting to find out what the other person's perspectives are regarding these matters.
Consent may be necessary by asking if it's okay to ask something quite personal. Most people who engage in phone conversations wouldn't mind talking about topics that concern romance and being in love. Some questions that can facilitate this subject are; "What are your thoughts about long-term relationships?" "Do you believe in long engagements?" and "What's the most romantic thing that a guy/girl can do for you?"
When dealing with this topic, it is important to be mindful of your questions. Avoid sexually-suggestive questions which might come out as too aggressive and offensive. Keep in mind that the best and most worthwhile conversations are the ones that are sincere, fun, and relatable.
6. Share Each Other's Thoughts About Your Ideal Partner and Relationship.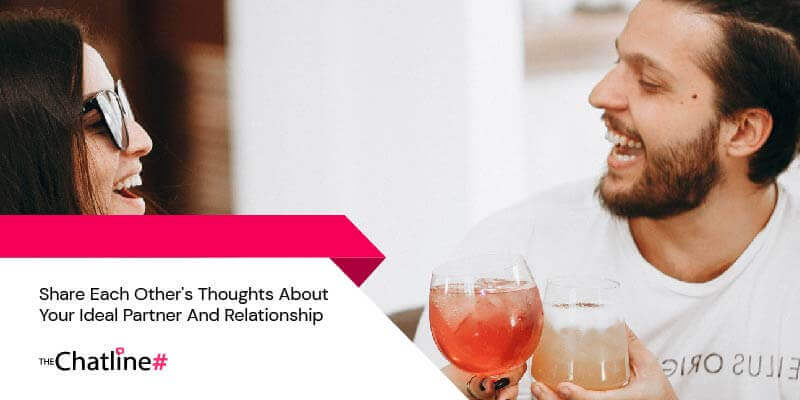 A phone conversation offers the perfect opportunity to discuss each other's insights about what makes an ideal partner and relationship. This allows both of you to reflect and think about the factors that account for compatibility in a relationship.
It is also a good way to get to know each other's views and personal outlook on what makes a relationship work and the different ways in which couples can relate to each other.
Discussing the various aspects of a relationship and the many ways that couples can make it work will enable you to hear others' opinions aside from your own. You may also realize your similarities and differences at some point in the conversation, as you talk about the qualities that are essential in your ideal partner or relationship.
7. Passions and Aspirations.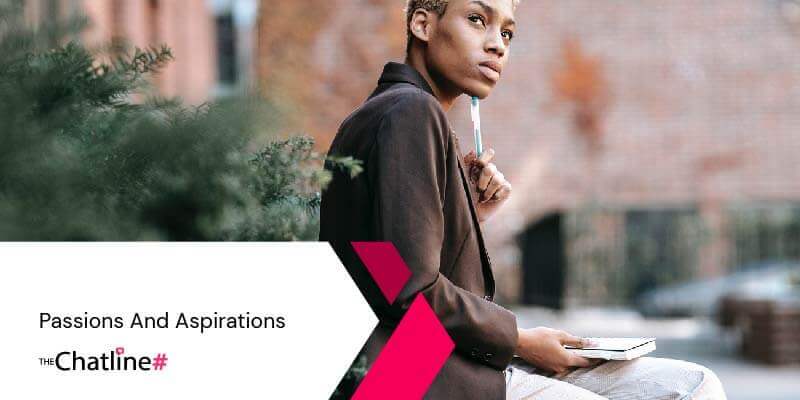 If you love talking about your passions, aspirations in life, and other ambitions, then these are all good talking points when it comes to phone conversations. Such topics can spark each other's interests and encourage both of you to talk about your plans for the future.
Maybe you're thinking about writing your own book, opening a nice and quaint cafe, or pursuing your dream business. When it comes to your passion and zest for life, you are free to share as much as you can to inspire the person you're talking to and encourage them to think about their own.
There are many other things that you can discuss that relate to this subject. After all, every person in this world has their own unique passion, whether it's food, music, art, design, sports, or photography.
Feel free to talk about these passions and allow the other person to talk about the things that drive them as well – whether it's an ambition or something that's currently in the process. Being honest about what you're aspiring for in life is not just admirable, but motivational as well.
8. Hottest Trends, Occasions, and Events.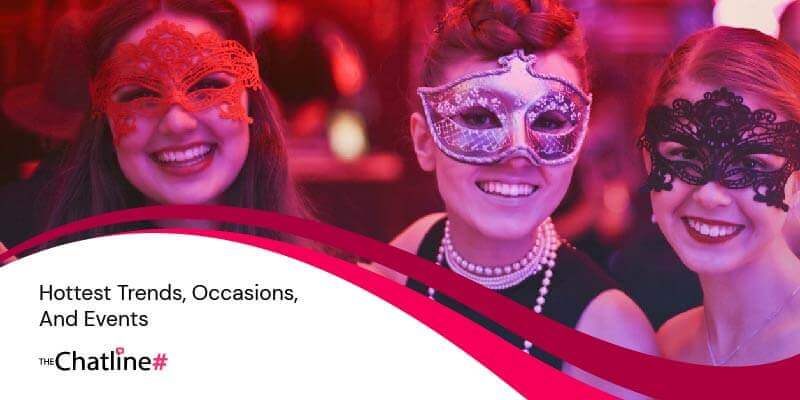 If you have hesitations about subjects you feel are too personal, you can get your phone conversation going by talking about the hottest trends, happenings, and events. If there is a special occasion coming up, you may start talking about matters that concern this and ask the other person about their plans as well.
Discussing events that are timely and relevant to the season is a general topic that can set your conversation's foundation – like a warm-up exercise.
For example, if Thanksgiving is coming up, you may talk about your plans for the occasion. If it's almost Christmas, you may share each other's holiday traditions and festivities with your family and/or friends. The same thing goes for other occasions like New Year's Eve, Valentines, Easter, and Halloween, among many others.
Other trends that you can discuss are the latest movies coming up, upcoming concerts by huge artists, art exhibits, festivals, and current events that are on the news. Be sensitive enough not to engage in topics that trigger arguments and debates such as politics, religion, and racial and gender inequality.
9. Dating Disasters and Embarrassing Experiences.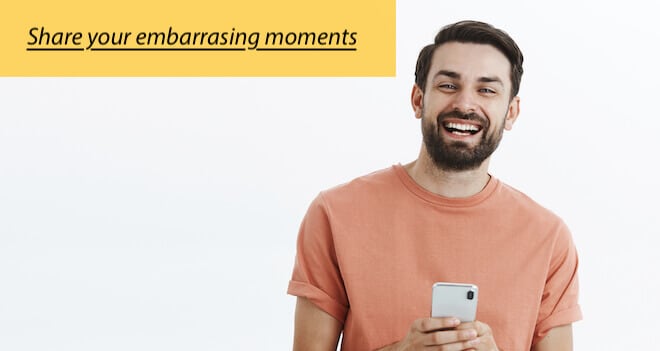 If you feel comfortable enough with the person you're talking to on the phone, you may share a good laugh with them by talking about your past dating disasters and embarrassing moments.
Of course, it helps not to mention names and sensitive details to leave some room for privacy and avoid disclosing too much information. Still, sharing some funny details about your dating life can infuse a lot of humor and lightness into your phone conversation.
Talking about your awkward moments in the early stages of your dating life is a good way to express your genuineness as a person. It makes you accessible and real, which can eliminate all traces of intimidation.
However, be careful about the amount of information you reveal because some humorous stories may be offensive. Remember that one's sense of humor can either be sensible or out of line. Be mature enough to be funny but in a more sensible way.
Final Thoughts
Giving enough importance to what to talk about on the phone can save you from having disastrous phone conversations. However, once you're able to carry out a wonderful and meaningful exchange of ideas, there would be nothing but a smile on your face as you hang up the phone to end the call; and the same thing goes for the person on the other line.
Bear in mind that you don't have to be an exceptional conversationalist or an excellent storyteller to speak well on the phone. Proper phone etiquette, having a good list of topics to talk about, and sensitivity towards the person you're talking to are all it takes to achieve rewarding conversations.
Most of the time, being sincere far outweighs confidence and spontaneity in speaking.
Therefore, your goal in every phone conversation is to leave a positive impression on the person you're talking to, and to make the interaction as memorable as possible for the right reasons.
Ready for a real
Chat Line Experience

844 797-7569

GuySPY Voice
60 Mins Free
855 351-8665

RedHot Dateline
60 Mins Free
888 674-8069
Real singles waiting to
Talk With You.