Calling a chat line is the closest thing you can get to meet local singles fast and easily. Amidst the growing number of modern dating resources nowadays, the chat lines remain relevant because they offer the best alternative to connect live with real people and engage in a voice conversation. This is why the chat lines continue to thrive in a generation where the online dating culture continues to spread.
There are different types of chat line services in the industry of phone dating. You can easily access them anytime via phone. Some chat lines are meant for casual and friendly conversations, while others focus on adult relationships and affairs. It all depends on what your goals and intentions are for using a chat line service. The bottom line is that you get to talk on the phone live with a local caller.
One of the reasons that draw people's attention to the chat lines is their privacy features. All callers have the option to keep their identity secret, because the personal phone numbers are not visible between callers.
There is also no need to register or to create a personal profile. All you need is your alluring voice and a catchy chat line greeting to kick-start your way to connecting with local callers.
Here are the relevant key points that outline how a chat line works.
1. Get to Know the Different Chat Line Categories.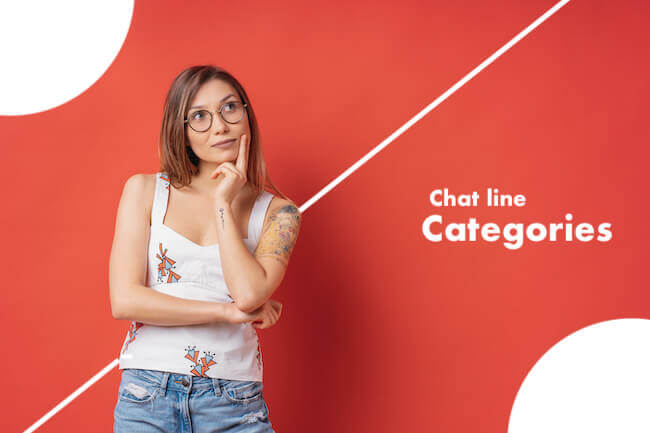 There's a huge variety of chat line services accessible by phone anytime. You would be surprised by the number of options available. Note that there are specific chat lines for adult male and female callers, gays, lesbians, blacks, and Latinos. Some encourage wholesome interactions, while others emphasize promoting romantic relationships and dating. Just pick your choice and get hold of the local number to get started.
2. Making the Call.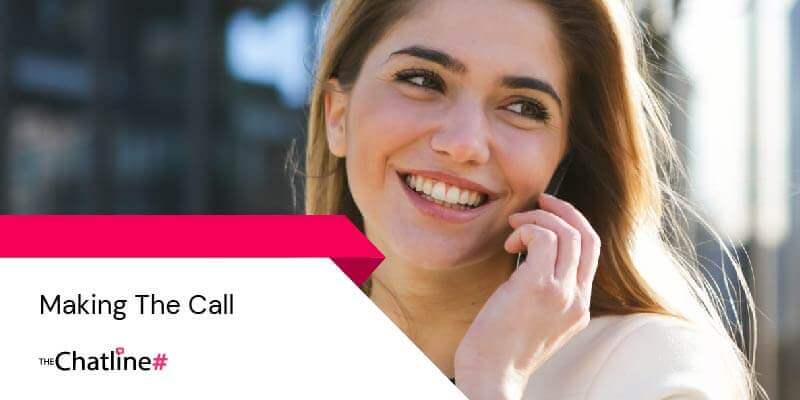 The chat lines usually provide local numbers for every city to connect callers within the same area or close to each other. If it's your first time to call, you may start with the free trial number to check out how it works and to assess if it's the right chat community for you.
To start, dial the number and follow the basic instructions. These usually include language and category selection. On cue, state how you want fellow callers to address you in the chat lines by coming up with a nice "alias". Ideally, it's best to pick a random name that's very different from your own to protect your identity.
3. Record Your Voice Profile.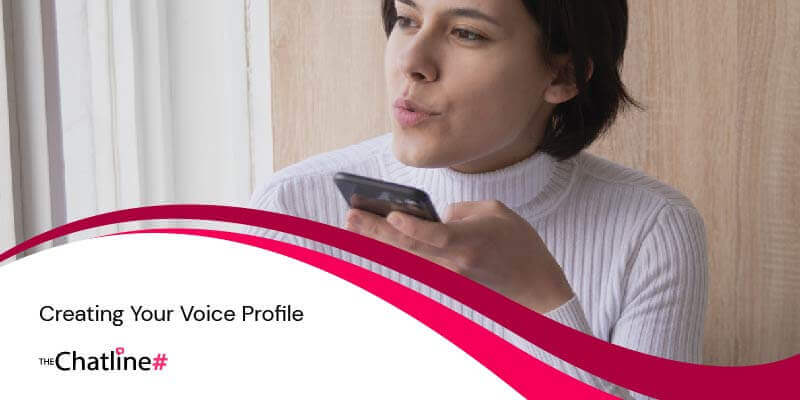 This is one of the most crucial steps when calling the chat lines. This involves recording your very own unique chat line greeting message, which will serve as your voice profile. Take note that it has to be snappy and fascinating enough to capture the chat line callers' interest.
Unlike with dating apps, you don't have a visible profile when using the chat lines. Your voice and greeting message are your only assets to attract the attention of the callers. Your pre-recorded greeting is entirely what your profile is made of.
Therefore, your goal is to create a recording that stands out against the others to increase your chances of getting more chat invitations. Just the same, a well-constructed greeting message can make you win over the interest and attention of your desired chat partner.
Here are some pointers to create a good greeting message;
Keep it short, simple, and around 45 seconds long
Make a brief self-introduction and mention your hobbies and interests
State why you decided to join the chat lines or describe your ideal phone date
Leave a short lingering message to encourage your listeners to invite you for a private chat
4. Picking a Caller to Chat With.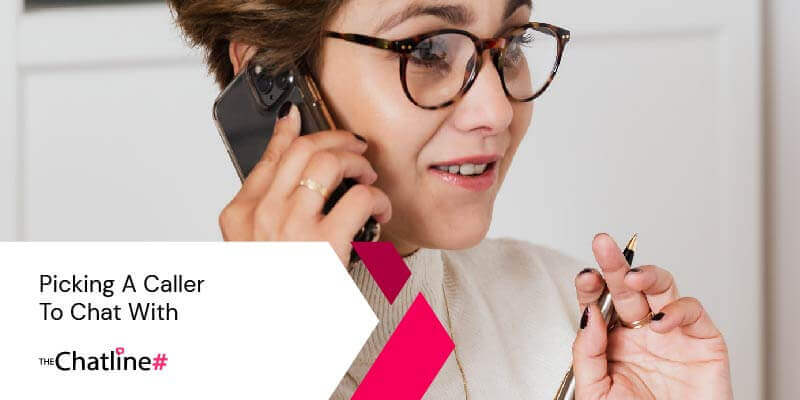 To pick a caller to share a private chat with, start listening to the chat line system's greeting messages. This is your chance to know more about the available callers and find one that matches your interest.
Take your time as you listen to the greetings, and instantly send out a private chat invitation at the end of each recording if you want to talk to that person. Otherwise, you may choose not to take action and continue browsing through the voice profiles until you hear a greeting that captures your interest.
At any moment, you may also receive your own chat invitation from a fellow caller that listened and responded to your greeting message. The choice is yours, whether you will accept or decline the chat invitation.
5. Getting Into a Private Phone Conversation.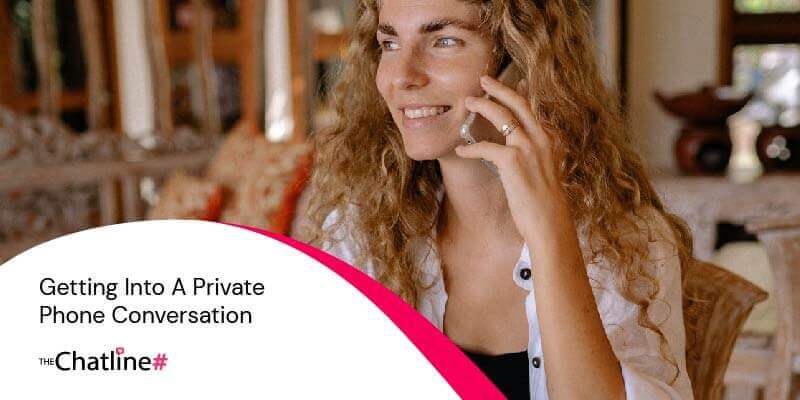 As soon as a caller accepts your chat invitation or you accept a chat request, the live connector will automatically move you to a virtual chat room where you can chat in full privacy. This is where you can get into a live conversation with a fellow caller. So relax and enjoy the pleasant company of a stranger.
To overcome any tension or self-consciousness, you may start with an icebreaker. This could be a clever joke or a witty self-introduction. Once you've both warmed up to each other, you can engage in almost any topic that you like, such as your hobbies, personal interests, latest trends, and even your points of view about certain matters.
This is what makes chat lines interesting – they make real dates happen anytime and allow verbal communication between users within a safe and secure environment.
6. Keep in Touch With Your Favorite Callers.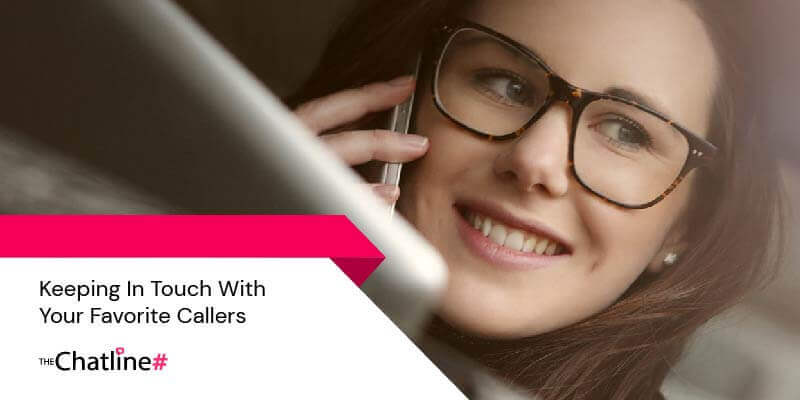 The chat lines allow their users to keep in touch with their favorite chat partners. This is by way of adding them to their list of favorites or caller hotlist. So if you happened to enjoy a particular private conversation with your phone date, you might keep track of this caller by adding him/her to your list of favorites.
By doing so, you'll get notifications each time this caller is active within the chat line system. Additionally, you may also send offline voice messages whenever you want to.
This feature is convenient and highly beneficial if you're trying to get to know a chat line caller on a more personal level through constant communication, or if you're considering the possibility of meeting up in person eventually.
7. Blocking and Reporting Callers.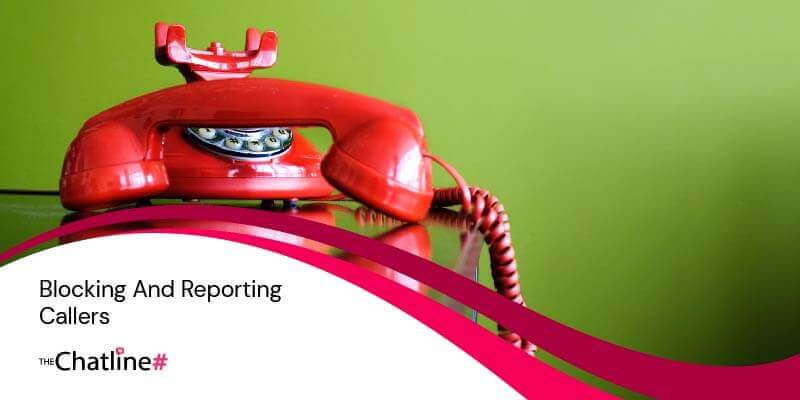 If some callers make you feel unsafe or uncomfortable while using the chat lines, you may block them anytime. This will prevent you from having a connection with them. You may also block callers that you don't want to interact with in the future for various reasons. The system won't question you for doing so, because every caller has the freedom to choose who and who not to interact within the chat line.
Moreover, if you encounter certain callers that are aggressive and abusive to some extent, you may report them directly to the chat line moderators for appropriate action. Other red flags that you need to watch out for are; callers that solicit money and insist on meeting up in private and those that are harassing you to provide your personal information.
As a general rule in chat line dating, if your chat partner is causing you distress and discomfort, it's best to end the call right away and block the caller. Report the incident to the moderators if you feel that the offender deserves a warning.
8. Buying Additional Chat Minutes.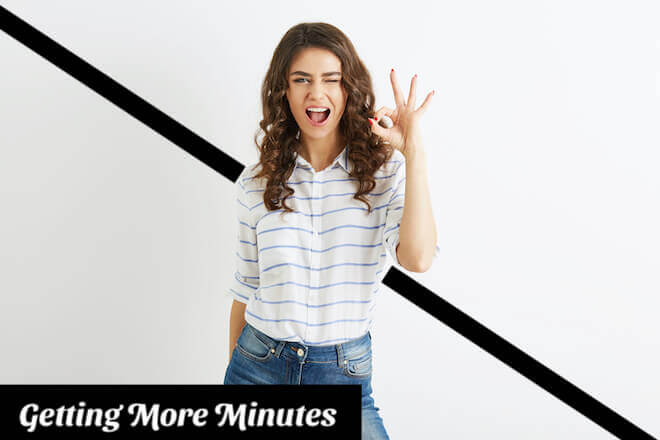 To add additional chat minutes into your account you may buy chat line packages at affordable rates. You have the option to make the purchase online from the official website of the service provider or by calling the customer service representative for direct assistance. The rates vary to some extent between chat lines.
The standard rate for a full 10-minute access is $4.99, while the price for a 90 to 120-minute access is $29.99 depending on the service provider of your choice. First-time buyers usually get a special discount. Moreover, the chat line companies use a discreet billing method to guarantee the security and confidentiality of each transaction.
Note that some chat line service providers offer lifetime free membership to female users, while male callers get to enjoy a limited free trial period.
In conclusion, now that you probably have a clear picture of how a chat line works, you might be wondering what you can possibly gain from this dating platform. The answer is simple. You can make new friends, interesting connections, reliable confidantes, and even find someone special. It's all up to you, or you may leave everything to fate and see how things would unfold.
The chat lines provide opportunities for individuals who hardly have time to socialize or those who travel often. By calling a chat line, they can still engage in conversations with new people that might eventually transform from complete strangers to very important people in their lives.
In conclusion, the main idea behind the chat lines is that it's not always about the looks. It's all about having the ability to carry out a good conversation. The chat lines encourage people to use their voice to talk and express their thoughts and appreciate other people's unique character and intelligence.
By doing so, meaningful relationships can potentially develop from a random phone chat into something that's more significant.