If you're looking for a quick and easy way to meet local singles, a chat line is the perfect solution. Despite the abundance of modern dating resources, chat lines remain relevant because they offer live voice conversations with real people. That's why chat lines continue to thrive, even as online dating becomes more popular.
The phone dating industry has a range of chat line services, all of which you can easily access via phone. Some are geared towards casual and friendly conversations, while others focus on adult relationships and affairs. Your choice depends on your goals and intentions. Regardless of which service you choose, you'll have the opportunity to talk live on the phone with a local caller.
Privacy is one of the main reasons why people are drawn to chat lines. Callers can choose to remain anonymous, since personal phone numbers are not visible between callers. Plus, there's no need to register or create a personal profile. All you need is your alluring voice and a catchy chat line greeting to start connecting with local singles.
To help you understand how a chat line works, here are the key points to keep in mind.
1. Get to Know the Different Chat Line Categories.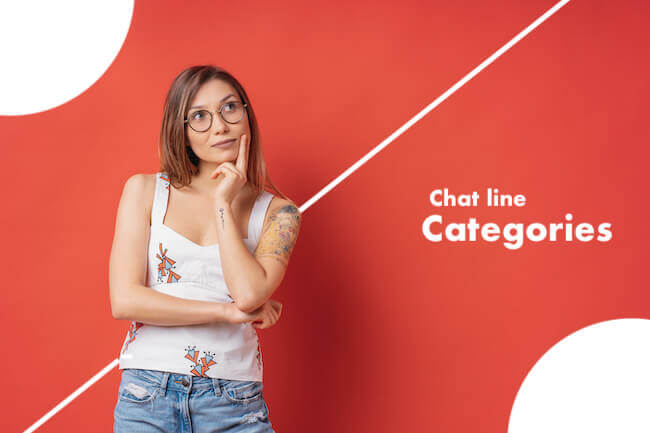 There's a huge variety of chat line services available via phone anytime, with more options than you might expect. Note that there are specific chat lines for adult male and female callers, gays, lesbians, blacks, and Latinos. Some encourage wholesome interactions, while others focus on promoting romantic relationships and dating. Simply choose the service that suits your needs, and get the local number to get started.
2. Making the First Call.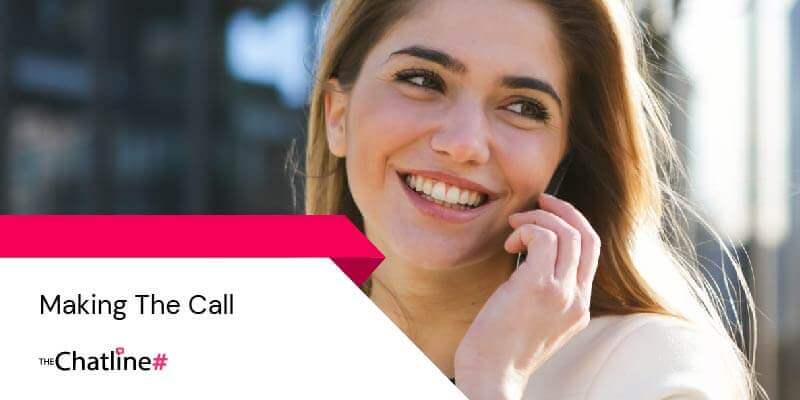 Chat lines typically provide local numbers for every city, so callers can connect with others in their area. If you're new to chat lines, you can start with a free trial number to see how it works and determine if it's the right chat community for you.
To get started, dial the number and follow the basic instructions, which usually include selecting your language and preferred category. When prompted, choose an alias for yourself that you'd like fellow callers to address you by. It's best to pick a random name that's different from your own to protect your identity.
3. Record a Voice Profile.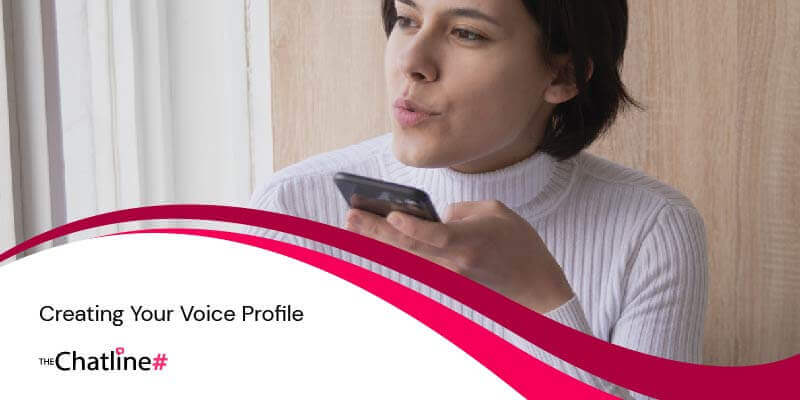 This is one of the most crucial steps when calling chat lines. You need to record a unique chat line greeting message, which will serve as your voice profile. Keep in mind that it needs to be snappy and fascinating enough to capture the interest of chat line callers.
Unlike dating apps, you don't have a visible profile when using chat lines. Your voice and greeting message are your only assets to attract attention. Your pre-recorded greeting is your entire profile.
Your goal is to create a recording that stands out from others and increases your chances of getting more chat invitations. A well-crafted greeting message can also win the interest and attention of your desired chat partner.
Here are some pointers for creating a good greeting message:
Keep it short, simple, and around 45 seconds long.
Begin with a brief self-introduction and mention your hobbies and interests.
State why you decided to join the chat lines or describe your ideal phone date.
Leave a short, lingering message to encourage your listeners to invite you for a private chat.
4. Choosing a Caller to Chat With.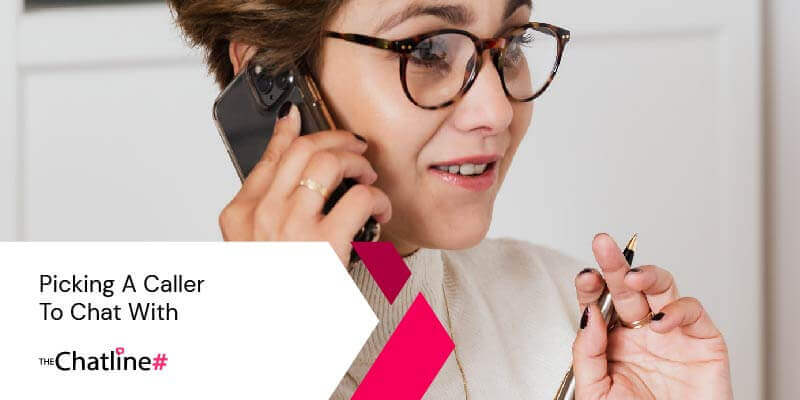 To find a caller to share a private chat with, start by listening to the chat line system's greeting messages. This is your chance to learn more about the available callers and find someone who matches your interests.
Take your time as you listen to the greetings, and send out a private chat invitation at the end of each recording if you want to talk to that person. If not, continue browsing through the voice profiles until you hear a greeting that captures your interest.
At any moment, you may also receive a chat invitation from a fellow caller who listened and responded to your greeting message. It's up to you to accept or decline the invitation.
5. Getting Into a Private Phone Conversation.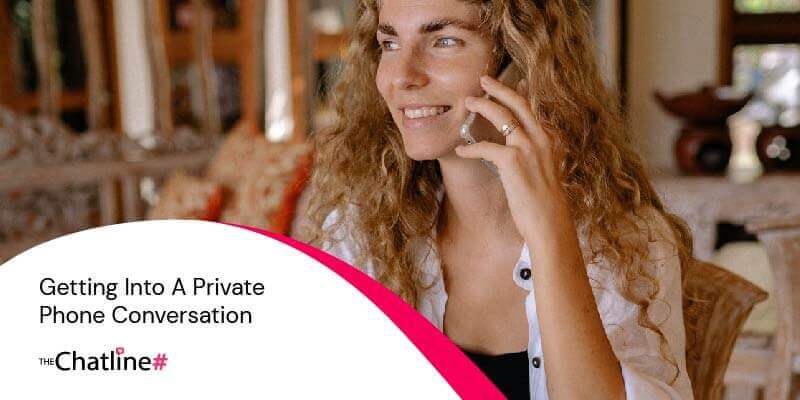 Once a caller accepts your chat invitation, or you accept a chat request, the live connector will automatically move you to a virtual chat room where you can chat in complete privacy. This is where you can engage in a live conversation with a fellow caller. Relax and enjoy the pleasant company of a stranger.
To overcome any tension or self-consciousness, start with an icebreaker, like a clever joke or a witty self-introduction. Once you've both warmed up, you can discuss almost any topic, such as your hobbies, personal interests, latest trends, and even your viewpoints about certain matters.
This is what makes chat lines interesting: they allow real dates to happen anytime and enable verbal communication between users within a safe and secure environment.
6. Keep in Touch With Your Favorite Callers.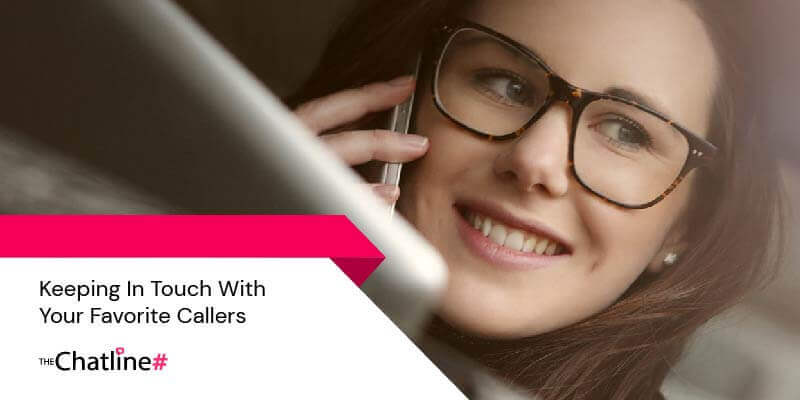 Chat lines allow users to stay in touch with their favorite chat partners by adding them to their list of favorites or caller hotlist. If you enjoyed a particular private conversation with your phone date, you can keep track of this caller by adding them to your list of favorites.
By doing so, you'll receive notifications each time this caller is active within the chat line system. Additionally, you can send offline voice messages whenever you want to.
This feature is convenient and highly beneficial if you're trying to get to know a chat line caller on a more personal level through constant communication or if you're considering the possibility of meeting up in person eventually.
7. Blocking and Reporting Callers.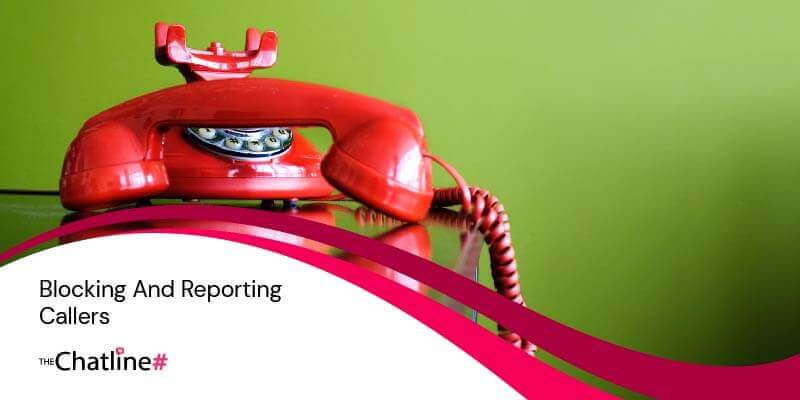 If any callers on the chat lines make you feel unsafe or uncomfortable, you can block them at any time to prevent further communication. You may also block callers for various reasons, such as not wanting to interact with them in the future. The chat line system respects every caller's freedom to choose who they interact with.
If you encounter aggressive or abusive callers, you can report them directly to the chat line moderators for appropriate action. Be wary of red flags, such as callers soliciting money, insisting on meeting up in private, or harassing you for personal information.
As a general rule in chat line dating, if your chat partner causes distress or discomfort, it's best to end the call immediately and block the caller. Report the incident to the moderators if necessary to ensure the safety and well-being of all chat line users.
8. Buying Additional Chat Minutes.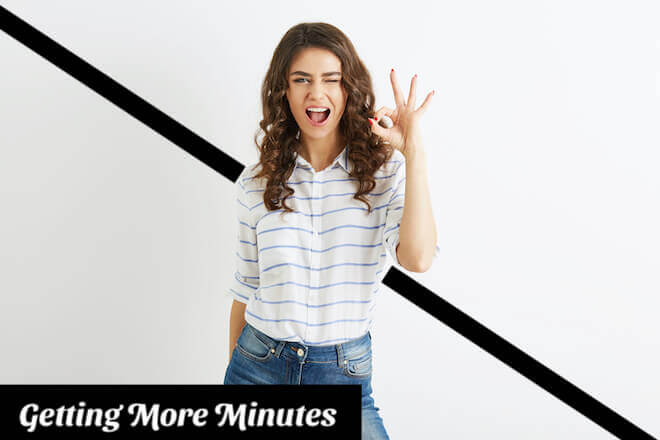 To add additional chat minutes to your account, you can purchase chat line packages at affordable rates. You can make the purchase online from the service provider's official website or by calling the customer service representative for direct assistance.
Rates vary between chat lines.
Full 10-minute access: $4.99
90 to 120-minute access: $29.99
Note that rates may vary slightly between different chat line service providers. Additionally, first-time buyers usually get a special discount. Chat line companies use a discreet billing method to ensure the security and confidentiality of each transaction.
Note that some chat line service providers offer lifetime free membership to female users, while male callers get a limited free trial period.
In conclusion, chat lines provide opportunities for individuals who don't have much time to socialize or those who travel often. By calling a chat line, they can engage in conversations with new people who may eventually become important in their lives.
You can make new friends, interesting connections, reliable confidants, or even find someone special. It's up to you, or you can leave everything to fate and see how things unfold. Chat lines offer a safe and exciting platform to connect with people and expand your social circle.
Was it helpful? Consider sharing the article.