What Is a Chat Line Operator?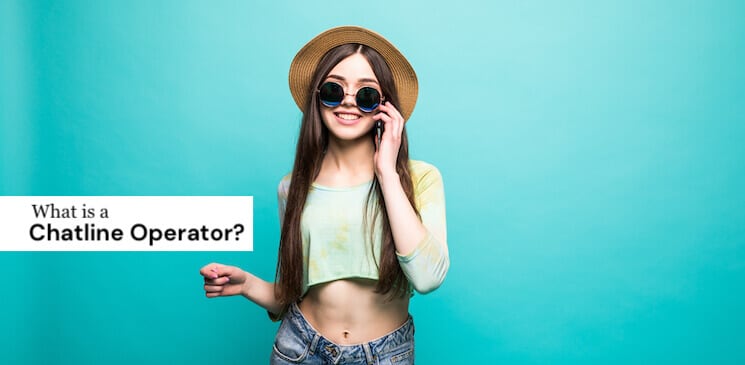 If you have tried calling a chat line number before, you probably have an idea about what a chat line operator is. But if you haven't, you'll find the information you need in this article. Let's get started.
A chat line operator is a person who takes calls and responds to the caller's needs. It is a form of client service wherein the extent and type of assistance depend on the business's nature.
It is worth knowing that there are different types of chat line operators, depending on the chat line's classification and scope.
The most common type focuses on dating, socializing, and companionship. Other industries that also hire chat line operators are erotic chat lines for adults and social helplines, among others.
To provide you with a distinction between companies that hire chat line operators, here's a general idea for your reference;
Administrative Chat Line Operator
A Chat Line Operator for administrative tasks is a person who oversees that chat line system and ensures that the guidelines are properly observed by the callers. Dating chat lines implement their own set of policies such as age restrictions, proper decorum of the users, and suitability of the chat line greeting messages.
Part of a chat line operator's job is to make sure that every caller observes these policies, and no one is interfering with the guidelines.
The administrative chat line operators of most dating lines also handle the callers' various reports and complaints. These include aggressive and unruly callers, cases of solicitation and harassment, and complaints on privacy, among many others. Some dating chat lines also task their chat line operators to care for the customer service and assist the clients in purchasing chat packages.
Chat Line Operator for Help Hotline
Depending on the nature of the chat line company, some chat line operators also chat with the callers that are specifically in need of someone they can talk to. Such companies are usually Help Hotlines that deal with callers suffering from anxiety, depression, loneliness, and various psychological conditions such as Seasonal Affective Disorder (SAD).
The chat line operators of these help hotlines undergo training to effectively listen to the callers, provide motivation, and encourage them to talk about their concerns. Such an approach is well-known in the field of psychology as Talk Therapy.
Social Chat Line Operators
A social chat line operator usually talks to the callers to socialize and make friends. This is quite common because many people are looking for someone they can talk to about their everyday lives mainly for recreation or simply enjoy a friendly conversation with a stranger. This is also an exciting field because it allows the chat line operators to meet different people from all walks of life and get to know various personalities in the process.
Social chat lines focus on casual conversations, friendly interactions, and wholesome topics. This makes it important for every chat line operator to know about matters concerning life, love, and relationships because these are the most common topics of interest. Other topics of interest are hobbies, sports, music, arts, and career.
The bottom line is that chat line operators require a certain level of open-mindedness to effectively carry out their duties and tasks.
What Are the Basic Qualifications of a Chat Line Operator?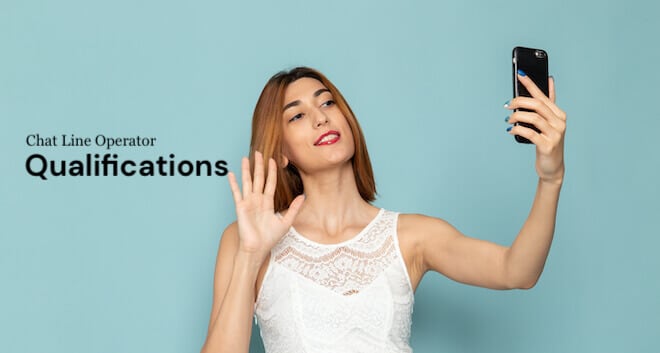 To qualify for a job as a chat line operator, there are certain qualities that you must possess. It is not enough that you enjoy talking to people on the phone. What is more important is your ability to carry out meaningful phone conversations and having the means to express your opinions in a sensitive and non-offensive way.
The following are the basic qualifications you need to enter the world of chat line operators.
Good Communication Skills
Working as a chat line operator is a form of client service through a phone conversation. Therefore, it's important to have good communication skills. These include a sensible mind and sensitive thoughts; and knowing when to open your mouth and when to listen.
It should be understood that communication doesn't only pertain to talking but also to listening. So for most chat line operators, one of their greatest strengths is their ability to listen to what their callers have to say in order to respond appropriately and sensibly. And this results in rewarding conversations every time.
Charm and Charisma
Chat line operators should have the charisma to draw the attention and interest of the callers. Sadly, this is something that you cannot fake or learn. Charisma refers to a compelling charm that inspires other people. It comes naturally in a person. It is the ability to make people feel good about their own personality by drawing loads of positivity in the conversation.
Successful chat line operators are able to generate a steady stream of callers because of their ability to converse in a charming and charismatic way. And when working in such a field, the more clients that are willing to pay just to be able to talk to you, the higher your earnings can be.
Open-Mindedness
Chat line operators are open-minded individuals that are willing to engage in any topic. Therefore, it helps to gain awareness about what people are particularly interested in. These could be love and relationships, life in general, career and ambitions, or even hobbies and interests.
Being a chat line operator calls for the openness to deal with anything under the sun – whether it's by way of listening or sharing.
Sense of Humor
Everybody loves a good laugh, and we can all agree that laughter is the best medicine. Laughing helps relieve stress and anxiety. It also contributes to physical and mental wellness, a healthy immune system, and good cardiovascular function.
Many people call the chat lines to have a pleasant, fun, and relaxing conversation with a stranger. So this makes chat line operators highly relevant to people's lives, especially those who barely have time to socialize and meet other people. Talking to a chat line operator is a good way to de-stress, talk, and have laughter.
Chat line operators are not only meant to be sexy and attractive-sounding. A good sense of humor is just as essential to entertain callers, provide them light-hearted conversation, and contribute to their wellness. Imagine the sense of satisfaction most chat line operators get whenever they can bring smiles and laughter to their callers before hanging up.
The Benefits of Working as a Chat Line Operator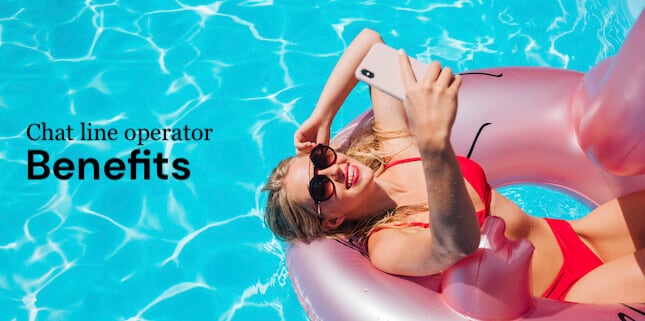 A chat line operator is a well-rounded person that has the ability to communicate, inspire people, and deliver lots of fun in a phone conversation. But what's in it for them? What are the perks of working in this field? We have outlined the best things about being a chat line operator. Let's find out more about them.
Privacy and Anonymity
Chat line operators can carry out their jobs in full privacy and anonymity. They are not in any way required to share their personal information or to reveal their identity to their callers. Their main task is to take phone calls and deliver their job effectively without compromising their private lives.
Flexible Hours
Almost all chat line companies operate 24/7, which means that chat line operators can choose their own working hours depending on their availability. Ideally, there are peak hours that correspond to higher rates and additional perks that are worth considering.
Still, regardless of the circumstances, those who are working in this field have the freedom to pick their most convenient working hours. This makes a chat line operator suitable for anyone of legal age like university students who need an extra income, stay-at-home moms, housewives, and part-time workers.
Option to Work From Home
For individuals looking for a decent-paying work-from-home job, working as a chat line operator can satisfy this need. Most chat line companies prefer operators that are willing to work from home because it minimizes the cost of their business operations and encourages more people to apply.
At the same time, a work-from-home job set up creates opportunities for those who want to earn extra income during their idle hours at home.
To make the deal sweeter, most companies provide internet and phone subsidy and electricity allowance for chat line operators that are working remotely from home.
How Much Does a Chat Line Operator Earn?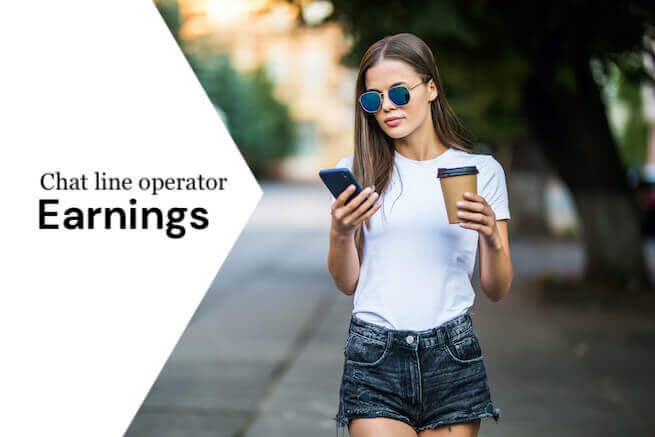 The salary rate for chat line operators varies to a certain extent and depends upon the industry they are working for. The job responsibility, amount of workload, and committed schedule are also contributing factors that could affect the salary rate.
The basic rate is usually between $8.00 and $12.00 per hour. For some home-based workers, the salary depends on talk time. For instance, if your rate is $10.00 per hour and your talk time for the given cut-off is 20 hours (4 hours/day within a period of 5 days) you can expect to receive $200.00.
For some chat line operators, the salary does not depend on the talk time but on the committed work schedule given to the company. In such cases, it doesn't matter whether the operator receives a call during their shift or not as long as they remain active during their working hours.
Apparently, a chat line operator is a decent part-time job that can provide you extra bucks to cover some of your living expenses. The more time you can commit to it on a single day, the higher your earnings are. However, you also have to prove yourself worthy of the job by responding to the calls in the best possible way.
Ready for a real
Chat Line Experience

844 797-7569

GuySPY Voice
60 Mins Free
855 351-8665

RedHot Dateline
60 Mins Free
888 674-8069
Real singles waiting to
Talk With You.