Free Trial Chat Line Numbers
Chat Line Numbers
Explore the chat line numbers and browse through the best chat lines offering free trials for 30 and 60 minutes, no topic restrictions, toll-free numbers, complete privacy, standout features, and countless genuine local singles ready to indulge in diverse topics.
Private Calls
Local Callers
Free Trials
Whether you're up for easygoing, romantic, or adult dirty talking, you'll find like-minded people on the chat lines. So, grab your phone, and browse the various chat line options, call a chat line number, and start setting up your profile to begin conversations with singles on the line.
Featured Free Chat Line of the Week
(844) 797-7569
Livelinks 60-Minute Free Trial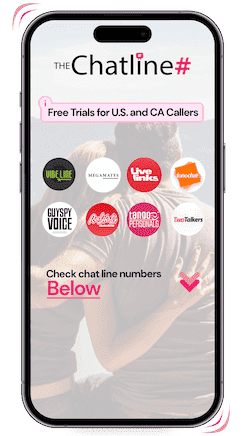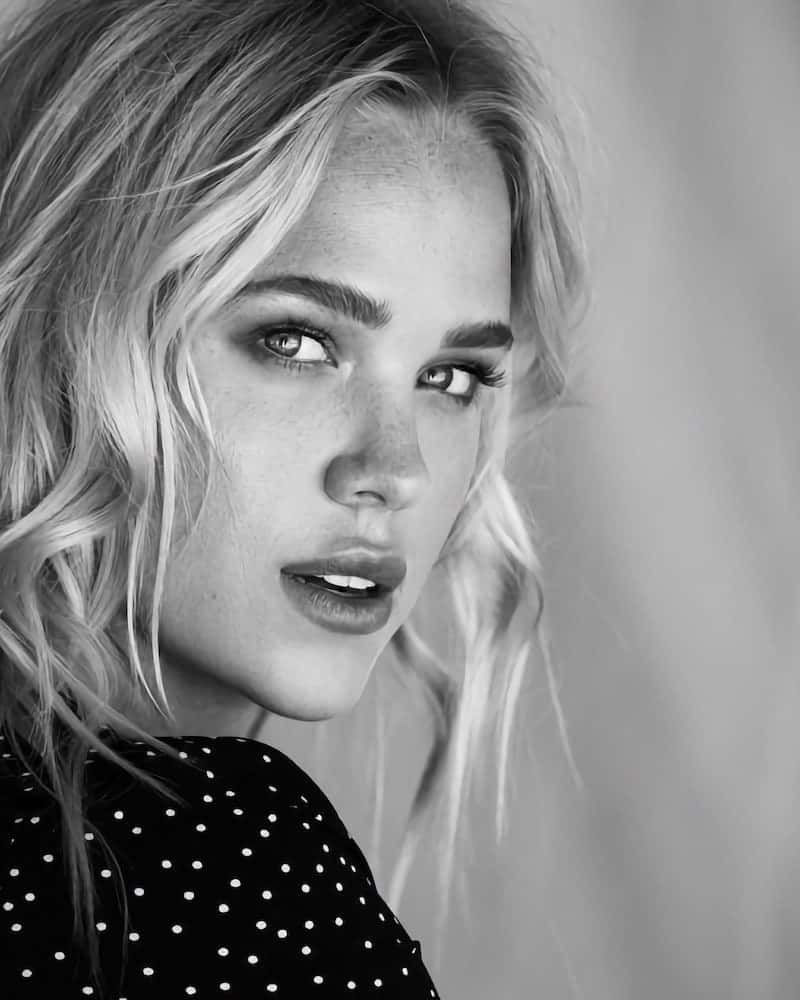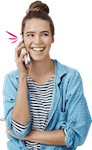 STEP 1
Call Any Chat Line
Call a chat line number that seems like a good fit for you.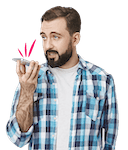 STEP 2
Set Up a Profile
Complete your profile to start listening to others.
STEP 3
Start Chatting!
Pick a caller from the active feed to have a chat with.
It's as easy as calling, recording, and starting to chat with others on the line. Don't hesitate to dial any chat line number and use as many free trials as you'd like.
Best Chat Lines With Free Trials
This is the official list of the top 9 chat line numbers, highlighting the best in the industry. Each chat line has undergone extensive testing and offers user privacy, a unique and standout feature, a free trial number, a 24/7 active community, a 5-star reputation in the industry, and an always available customer service team.
Listen to Chat Line Greetings
Listen to chat line greetings and get inspired to record your own. Remember, the best greetings are those that are short, creative, and intriguing.
How Chat Line Numbers Work
The registration process and steps to start private conversations on the phone lines are similar across all chat lines. To help you get started, we've created a step-by-step guide that walks you through the process.
Call a Chat Line Number
Browse through the list of the 9 best chat lines and check each chat line's free trial minutes, ratings, descriptions, and features, and choose one to dial.
Set Up a Chat Line Profile
Set up your public chat line profile by recording a greeting message and a nickname. Use your phone's microphone to record a greeting message no longer than 60 seconds describing your desired topics and a nickname no longer than 5 seconds.
Verify Your Account's Minute Balance
As a first-time caller, wait for the automated voice system to confirm the activation of your free trial. Then, check your account's minute balance to verify you've received the total number of minutes.
Listen to Greeting Messages
Now that you have a profile and activated the free trial, it's time to join the feed of active callers. Here, you'll find active users and be able to listen to their profile messages. To personalize this feed and find better matches, return to the chat line settings and adjust your preferences for location and gender matches.
Pick a Caller
With so many callers on the active feed, it's time to choose someone and request a private phone chat. Be sure to select someone whose profile catches your interest. Keep an ear out for the automated voice system, as it may inform you of a phone chat request from another caller.
Start Your Phone Chat
When two callers agree to a phone chat, the system will merge both lines and welcome both parties. You can talk about anything on the line, as it's private. If you decide to end the conversation, the chat line will let you save the caller on your favorite list, block or report them, or return to the feed.
Has Your Free Trial Ended?
If you've used up all your free trial minutes, you can start a new trial by dialing another chat line number or consider purchasing a minute package directly from the chat line company.
(844) 797-7569
Livelinks 60 Min Free Trial
Why Wait? It's Free
With every chat line offering free trial minutes and a toll-free number to connect to at no cost, there's no reason not to try the chat lines today. Enjoy the full privacy and unique features, and meet the community of singles each chat line has to offer.
(844) 797-7569
Livelinks 60 Minutes of Free Trial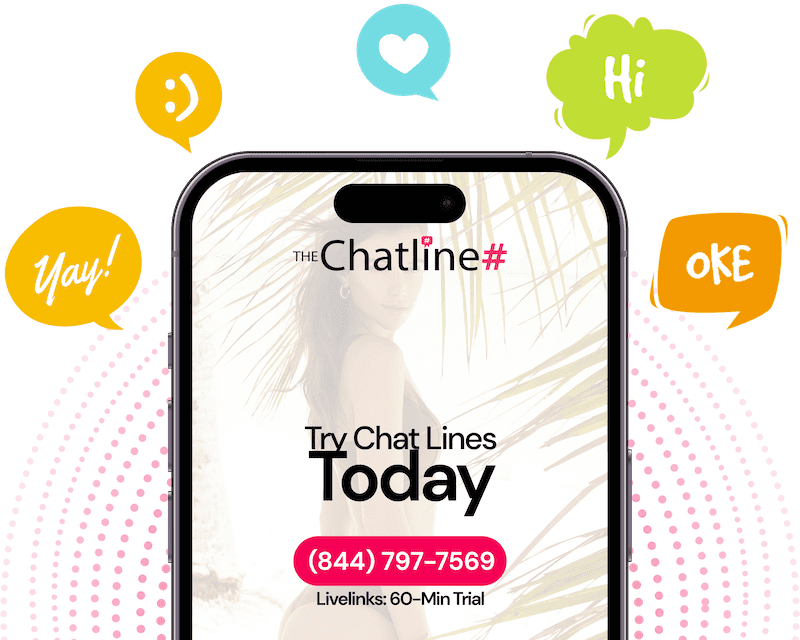 Chat Line Categories
We've created 8 category pages ranking the best chat line options for each category. Each category includes at least 10 chat lines with free trials, tips for specific topics, and brief descriptions of each chat line.
Chat Line Features
Free Trial Minutes
Chat lines invite new callers to try their service and unique chat line features for free. Only new accounts are eligible to redeem a 10, 30, and 60-minute free trial. If you don't have an account on a specific chat line, you can claim the free trial minutes by dialing their free trial number and completing their registration process. Keep in mind that the free trial minutes expire 3 days after registration, so test each chat line accordingly.
Favorite Caller List
On the chat lines, your favorite caller list is similar to your phone's contact list. You have the ability to add or remove callers, block them, send private messages, and even activate sms notifications that alert you when some of your favorite callers are available to chat. This is a standard feature offered by all chat line companies.
Ice-Breaking Messages
Ice-breaking messages on chat lines are pre-recorded voice messages that chat line companies make available for users to send as private voice messages to others. The purpose of these messages is to facilitate introductions between users on the chat line. The length of an ice-breaking message varies from 5 to 20 seconds, and users have multiple choices to select from.
Private Voice Messages
A private voice message on a chat line is a recorded message that one user sends to another. Any user on the platform can send a private voice message to another user, whether they are currently active on the chat line or not. If a user receives a private voice message while they are offline, the message will be saved for them to listen to the next time they join the chat line. With a private voice message, a user has the option to replay, respond, or simply ignore the message.
Local Matches
When you join a chat line, the system places your account on an active caller feed that displays other callers with whom you may want to have conversations based on your greeting/profile message. To filter out callers who are not local to you, you can enable the local matches feature in your chat line settings. This feature will sort your active caller feed by distance and topic preferences, making it easier for dating.
Chat Line FAQS
What a Chat Line Is
A chat line is a phone-based service that operates all day and night, hosting thousands of one-on-one private conversations with real people interested in chatting, building friendships, dating, or engaging in erotic conversations. Since the launch of the first chat line in the United States in the 1990s, the popularity of chat lines has continued growing, bringing new chat line options to choose from.
Every chat line company shares similar functionalities like pin-code access, total anonymity and privacy, and free trials but offers distinctive features that make them stand out.
How Free Trials on Chat Lines Work
Chat lines typically offer free trial minutes to encourage new users to try their chat line service or keep non-returning users engaged. The free trials typically range from 10 minutes to one hour of free usage and expire within three to five days from the day the user activates them.
To activate a free trial, users simply need to dial the chat line number, create an account, and wait for the automated voice system to confirm the newly added minutes and hear their minute balance. It's important to note that new users aren't required to have any billing information saved on the chat line to activate a free trial.
International Calling on Chat Lines
Anyone from anywhere can call the chat line numbers, as they are not restricted to North America or particular phone extensions. However, incoming calls from the United States and Canada are the only ones that avoid international calling fees.
Since the phone chat lines operate on the North American telecommunications network, we recommend users in Australia, the United Kingdom, and other countries to explore the best international calling plans offered by their phone carriers.
How to Purchase Chat Line Minutes
Two options are available for chat line users who want to buy minutes.
On the phone line: Users can purchase minutes directly from the phone line by following the instructions provided by the automated voice system, entering their billing information, and selecting a minute package. Alternatively, users can also set up automatic minute recharges for their account, which will add minutes to their balance when it falls below a 10-minute threshold.
On the chat line's website: Each chat line offers a web interface for users to purchase and recharge their account minute balance. Users must enter their phone number, billing information, and their desired minute package to purchase. Occasionally, chat lines run promotions and offer promotional discount codes, which users can redeem before submitting the purchase.
For assistance, chat lines offer round-the-clock customer service to assist users with purchasing minutes, submitting reports, and getting guidance on how to use the chat line.
Pre-Calling Tips
New callers often make mistakes. Here are 5 tips to ensure a great time on the chat lines.
Ensure your phone is charged at least 50% to avoid the risk of it shutting off during a conversation.
Turn on the silent mode on your phone to avoid incoming call interruptions during conversations.
Keep a cheat sheet of topic ideas handy when you experience a lull or silence in your conversations.
Make sure you have at least 10 minutes of talk time left on the chat line, or activate the automatic minute recharge feature.
Adjust the chat line matching preferences to ensure the chat line matches you with worthwhile callers.
Chat Line Privacy
By default, the chat lines prioritize your privacy, ensuring no personal information is shared and hiding your phone number by masking it with a toll-free number. When you call a chat line number, the system uses your phone number only for authentication purposes. Some chat lines even offer the option to set up a 6 to 10-digit pin to authenticate your account.
Users maintain full control of their privacy and choose the information they want to share on the chat line. However, privacy risks occur when chat line users share their real identity with their phone date, use their actual names as chat line nicknames, or record greeting messages that contain personal details.
Are You Ready?
Singles are waiting on the chat lines.
(844) 797-7569
Livelinks 60 Min Free Trial
Newest Articles