Men often wonder about the qualities that women want in a man. Is it looks, charm, wealth, or an endearing personality? Men can think of many other things – from the simplest qualities to the most dynamic ones.
The truth is; there is no such thing as a "one-size-fits-all" that can pinpoint what women are looking for in a man. Essentially, one woman's concept of Mr. Right may be different from the others for the simple reason that each woman is unique and is entitled to her own wants and needs.
In this modern era, we all can agree that different women exist on this planet. Some are highly ambitious and empowered, and then some are more traditional with their beliefs. Some women can be daring, while others are more conservative.
Indeed, different women want different things. Still, and despite all that, it doesn't mean that there are no common denominators amidst their contrasting personalities and clashing temperament. And in one way or another, women can somehow agree to certain qualities that they find endearing and appealing among men in general.
So let's discuss the things that women are looking for in a man according to credible studies and surveys and from a universal point of view.
1. Kindness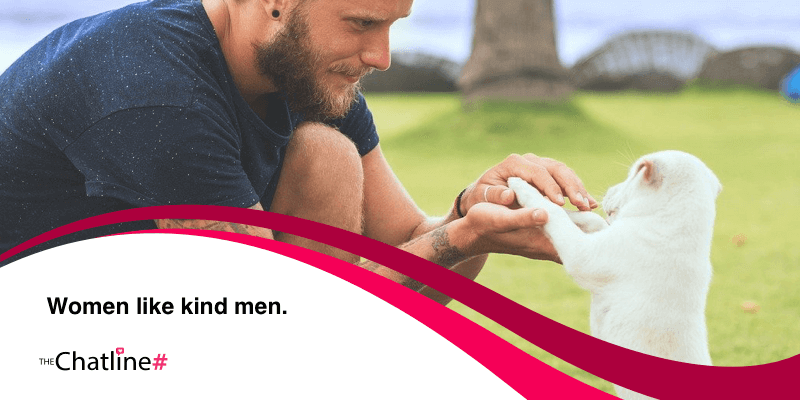 Kindness is the number one quality that most women want in a man, lover, or potential husband. This is according to a survey conducted by the University of Gottingen in Germany, which consists of 64,000 people from 180 countries between the ages 18 and above 40 years old. Almost 90% of these women believe that kindness is the most desirable quality of men.
It is also notable that what women want in general is plain and simple. They don't want to be treated unfairly and cruelly by their man. They aim to find a man who can extend different acts of kindness to them in their relationship.
2. Financial Stability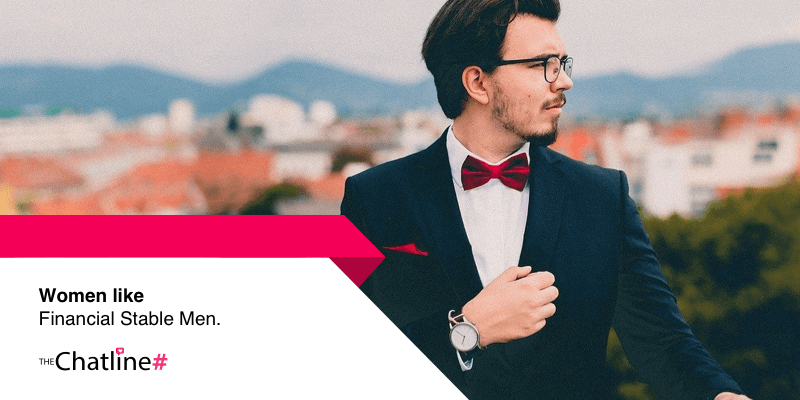 Women like men who are financially stable and self-made. This makes a lot of sense for practical reasons. In fact, the U.S. was among the top five countries to name financial security as highly crucial in every relationship and marriage. Almost 60% believe that men who can provide for a woman are more likely to become successful in pursuing someone they like.
According to the survey, women from Colombia, Mexico, and Japan anticipate marrying someone rich and well-accomplished in his career.
Economic factors play a crucial role as to why women prefer men who can offer them financial stability. The desires to live a lavish lifestyle and afford expensive things are just some of the reasons that drive women to look for a man who has an eye-popping bank account.
Other reasons that make financially stable men attractive among women are their respectable status and dignified persona – because rich is sexy regardless of the looks.
3. Confidence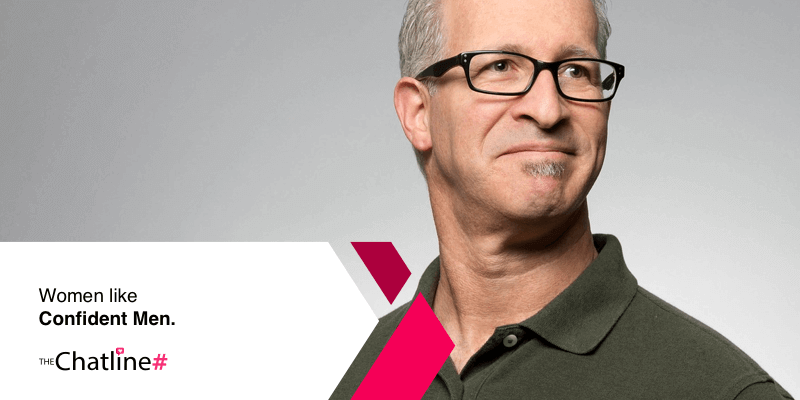 Women particularly like men who know how to carry themselves in different situations. In this sense, men with confidence are extremely attractive to women. Note that confidence doesn't refer to being conceited, egotistical, or boastful. It refers to self-assurance and assertiveness.
Men who exude confidence in themselves are those whom you cannot take for granted. They are also hard to ignore because there is something in them that demands respect. Moreover, they are those who believe that being confident means being comfortable with what they have. Women acknowledge such positive energy as long as it doesn't overextend to selfishness and egomania.
Confidence also translates to independence and reliance, which are qualities that fundamentally reflect maturity. When a man doesn't feel the need to compete and underestimate others to lift his own status, his attitude can effortlessly win a woman's heart and admiration.
4. Sense of Humor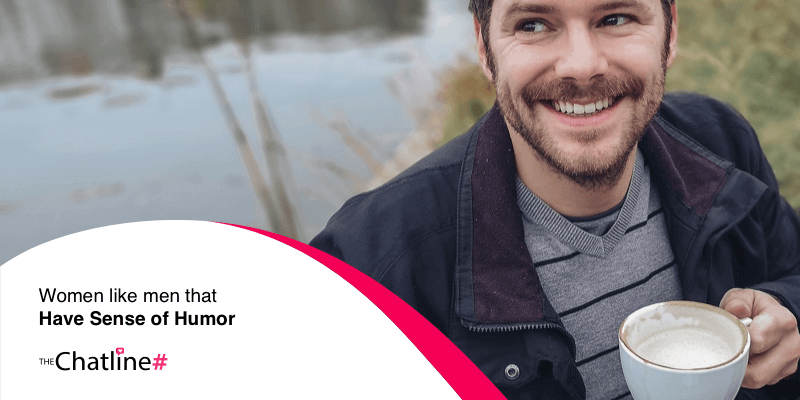 A man doesn't need to be a comedian or highly comical to capture a women's interest. Having a natural ability to deliver clever jokes, witty remarks, and goofy one-liners is essentially very appealing.
According to Dr. Jeffrey Hall, a Communication Studies associate professor at the University of Kansas, when a man and a woman laugh together over the same thing, they share their perspectives and values.
It is equivalent to saying, "I agree with what you think is amusing".
Dr. Hall's study regarding the connection between humor and romance reveals that men who can make a woman laugh heartily will most likely become more successful in establishing a romantic link.
Therefore, it is practically basic science to conclude that a man who has a happy, playful, and pleasant energy can make any woman want to have him around.
5. Integrity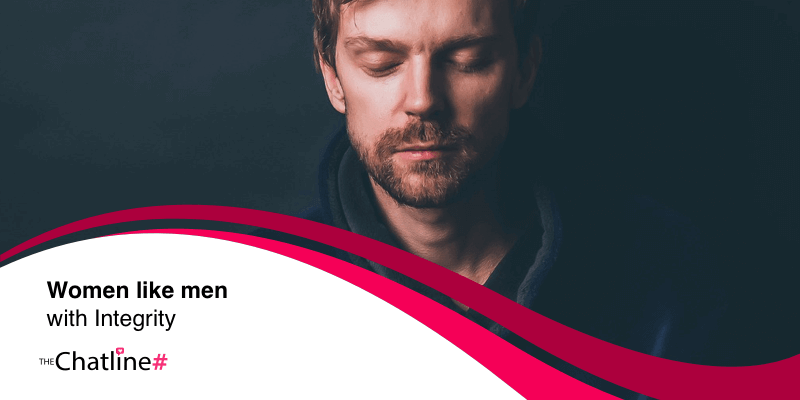 Females, regardless of age and cultural belief, are drawn to men who have a strong sense of integrity. This refers to acting most righteously and demonstrating a strong moral character. Integrity also translates to being fair and honorable at all times and not giving in to immoral acts, temptation, and senseless conflicts.
When it comes to relationships, a man who has integrity prioritizes establishing trust with his partner. He focuses on maintaining his moral principles to become the best partner he could be. Yes, it may sound dreamy and too good to be true, especially in this modern world where temptations are lurking everywhere.
Still, it is worth mentioning that, whether such a level of integrity still exists or not, it is something that women want in a man.
6. Attractive and Physically-Appealing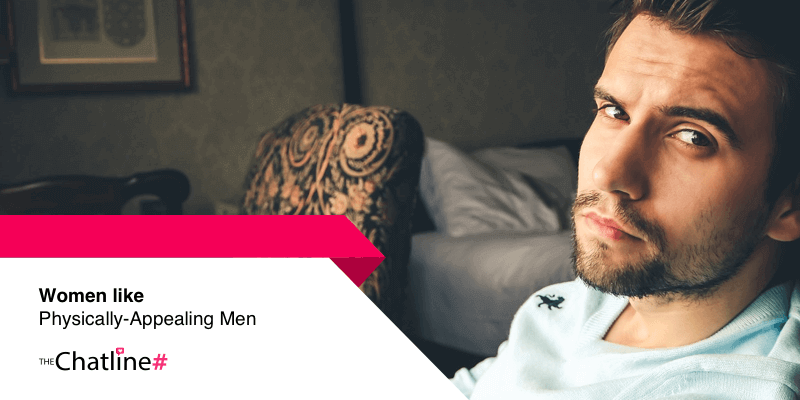 You might be surprised that attractiveness didn't top the list. This explains why guys with average-type bodies are vastly more favorable to women than muscular types with 6-pack abs. In fact, according to a survey, 44.8% of women don't consider a muscular built as significant among men. Only 2.5% believe that "abs and sexy body" matter.
However, this doesn't mean that the physical appearance of a man is irrelevant. We all know that this isn't the case, especially in this age of dating apps and social media outburst. There are still some physical traits that women find noteworthy among men. Studies reveal that over 90% of women want a man who is taller than them. This makes height a major factor in a man's level of attractiveness among women.
Furthermore, a beautiful smile and irresistible eyes are two of the most important physical attributes women look for in a man. Other relevant qualities that most women find sexy in men are; large hands, pointed nose, cute haircut, nice-looking skin, and a good fashion sense.
7. Ability to Listen and Express Concern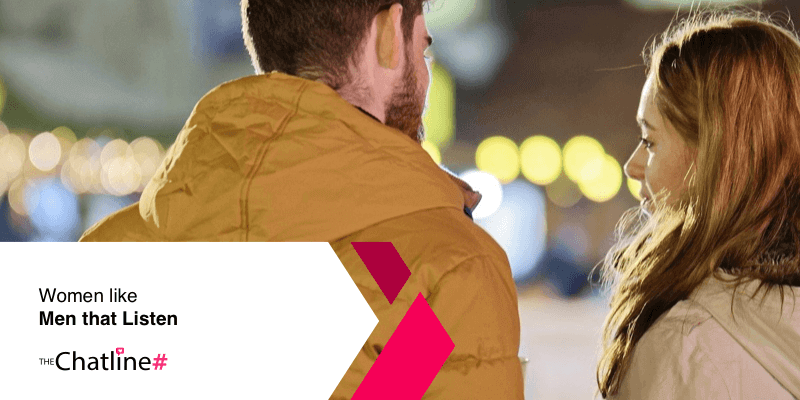 Men who are good listeners, and have a way of expressing their concern, can easily win a woman's heart. This is an exceptional quality that one cannot fake or pretend to have. It takes a good man to exude that certain level of compassion and concern towards a woman without taking advantage of the situation.
To genuinely sympathize with a woman, a man must be willing to listen and just be there for her, without any ulterior motives and without asking for anything in return. The act of listening is a reflection of a man's patience, affinity, and sincerity. By all accounts, women appreciate such warm gestures to a great extent. So if you believe that you can be this kind of man for her, you might eventually turn out to be her Mr. Right.
8. Intelligence and Good Conversation Skills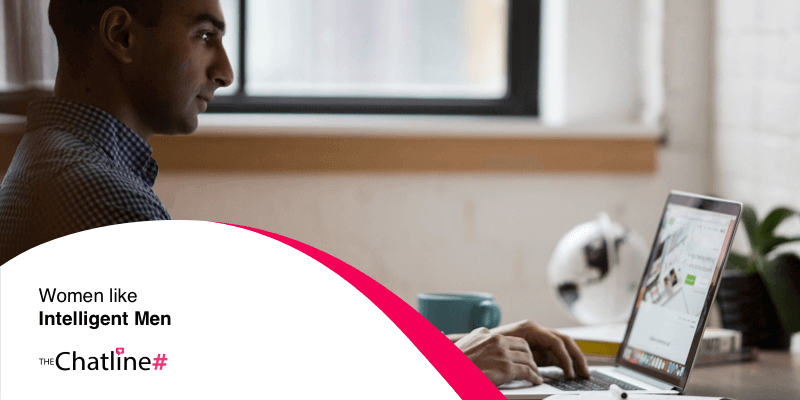 Women are drawn to men who have the ability to talk sensibly and credibly. A man who knows how to communicate his thoughts and ideas effectively is not just attractive but desirable as well. In this sense, women particularly like men who know when to talk, when to listen, and respond in a conversation.
A man's intellectual capability reflects in his manner of communicating with other people and in his ability to hold a conversation. In one way or another, we all love to share our views about certain things. Oftentimes, we do this by way of talking and engaging in various conversations.
Evidently, no matter what the subject is, we gain a sense of purpose by imparting to others what we know, whether it's about a current event, pointless news, social media frenzy, or anything we can relate our own experiences and perspectives with. This makes a man who can communicate and adapt to various topics very appealing to women.
9. Strong Sex Appeal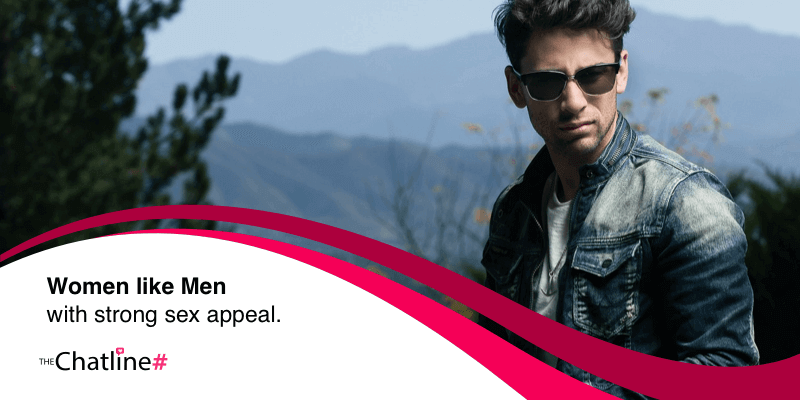 Men who exude a strong sex appeal or attractive in a sexy way, are absolute eye candies to women. It takes more than just having good looks to have real sex appeal because some men seem to be picture perfect on the outside yet seem to lack substance. Obviously, it is a quality that is impossible to fake – similar to charisma.
A strong sex appeal comes from a man's ability to carry himself out in public, whether in a formal suit or rugged pants. It also comes from his manner of talking, walking, smiling, and staring at your eyes, which can all be utterly sexy.
For some reason, some men are effortlessly captivating, even when they are not trying to act cute or handsome. Such edginess is something that most women find hard to resist.
10. Sense of Mystery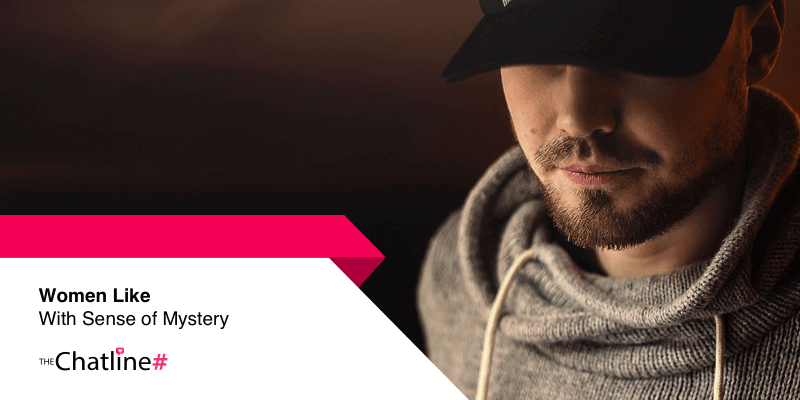 Men are generally conditioned to persistently reassure women of their love and interest. They fear that they will lose their chance if they fail to do so. As a result, most men are left with little to no mystery about them, which leaves women with almost nothing to wonder and figure about anymore.
This is where the challenge and mystique end because most women get bored with predictable men. When this happens, women tend to pull away and become distant.
Women particularly like men who are mysterious and don't give away everything. Having a hint of mystery is essential in establishing and maintaining attraction with women. Keep in mind that building a sense of mystery is not all about hiding things from a woman.
It's all about not revealing too much too soon to prompt her curiosity. The more a woman wonders about you, the more likely she will be drawn under your spell.
11. Recognizes What Women Want in the Bedroom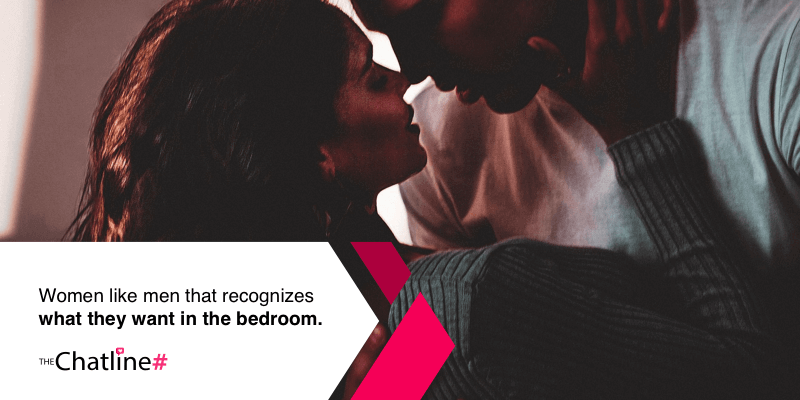 In general, men like to take the quickest route to sex. However, most women would rather take a more scenic path. According to a psychologist, Dr. Kirschner, many women get sex in a way that's too different from how they want it to be.
They often mistake their submission for satisfaction, which should not be the case. What every woman needs is a man who can make love to her before "getting there".
In every meaningful relationship, sex plays a vital role in achieving a stronger bond and emotional connection. Unfortunately, this is where most men fall short and ultimately where the majority of women find disappointment. Men tend to satisfy their own needs first without realizing that women experience sex differently.
Therefore, what women are looking for in a man are passion, sensuality, and generosity inside the bedroom. As much as a woman wants to build a connection with a man by submitting to his sexual desires, she also wants romance and a "hell lot of loving" – in other words, a lot of caressing, foreplay, and cuddles.
12. Women Want a Real "Man" and Not a "Boy"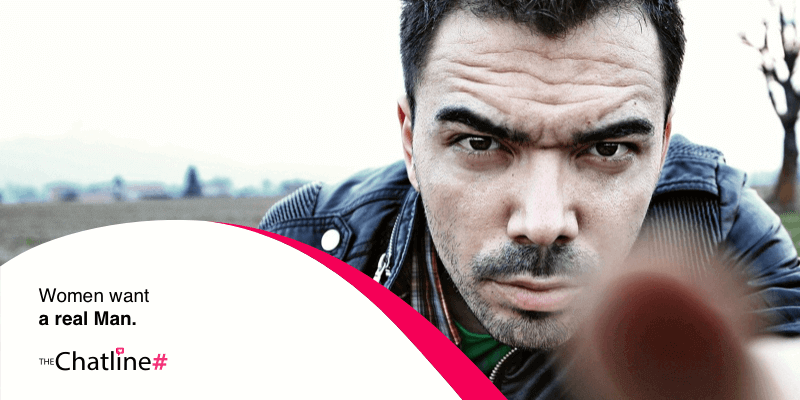 What women want in a relationship is a real "man" and not a "boy". So ditch your immature attitude and careless disposition because it's not going to take you anywhere. If you want to figure out exactly what women want, you must view things from a mature perspective.
What does it take to become a real man? What are the qualities of a man that matter most to women?
Your views about a relationship and marriage reveal a lot about the kind of man you are, as well as your plans for the future and how you see yourself years from now. Moreover, a real man is not afraid to express his emotions and has a clear sense of what he wants in a particular relationship. While a boy focuses on impressing a girl, a man stays true to himself and doesn't have qualms about spilling his flaws.
Final thoughts, what women are looking for in a man is plain and simple. They want someone who has a good heart and honest intentions. More than being attractive, wealthy, and popular, what truly matters is a man's character and commitment to making a woman happy.
In conclusion, Mr. Right is just a representation of what a perfect guy should be; and it varies by a great mile with every woman you ask. Obviously, Betty's Mr. Right could be entirely different from Amy's Mr. Right. So stay true to yourself, be a man, and strive to become the best you can be to win the heart of that woman you deserve.