Talking to different people is rewarding in many ways. It enables us to learn new things and understand other people's perspectives. Nowadays, for many people, talking to strangers is a good way to widen their social network, gain new friends, find a potential life partner, and make new acquaintances.
This is one of the reasons why social media apps, instant messaging apps, and modern dating methods are becoming increasingly popular worldwide.
There is something exciting about the idea of talking to strangers and meeting new people. As long as you're cautious and selective about whom to talk to, the experience holds many great possibilities for new friendships and relationships.
If you're wondering how to talk to strangers and make new acquaintances, now is the best time to learn the ropes. After all, it is within our human nature to interact and establish connections with others.
Do you find it hard to talk to strangers? Do you struggle with finding the right words? Don't feel discouraged, because there are many ways to build your self-confidence and become more sociable and communicative.
Remember that not everyone is naturally gifted with self-assurance and charm, and not everyone is quick-witted enough to talk to strangers. However, with proper motivation, practice, and a willingness to learn, anyone can develop these qualities.
In this article, we will uncover different ways to talk to strangers and make a good impression.
1. Good Mind Conditioning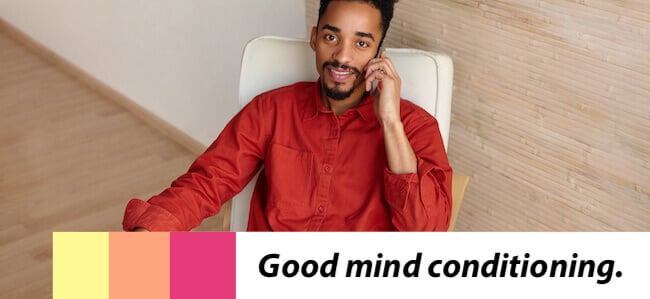 Approaching strangers and initiating small talk with them requires developing the right mindset. You need to condition your mind to think clearly and rationally so that you can make a proper introduction and respond appropriately.
Mind conditioning also helps in choosing the right words to say and establishing proper intonation and tone of voice. These elements are crucial in starting a conversation on a positive note.
To condition your mind for a conversation, start by believing that you are worthy of people's attention and that you deserve their time. Developing a compelling personality through a positive mindset is essential.
Consider yourself as someone worth knowing and believe in your ability to carry out an interesting conversation. With this mindset, you can approach strangers you want to meet and make a good first impression.
2. Work on Your Self-Confidence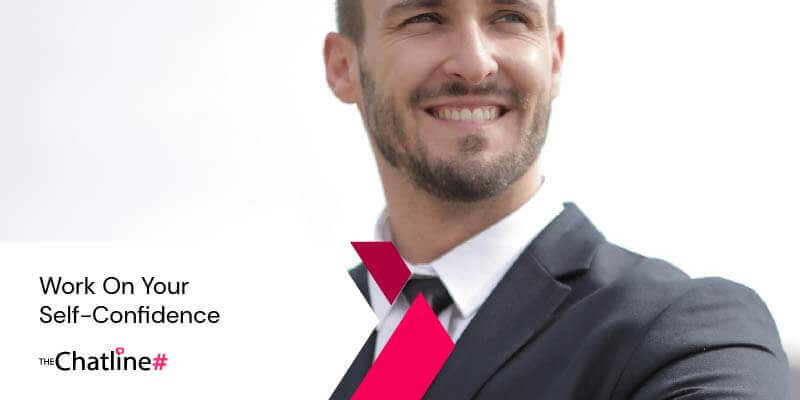 Developing good self-confidence is key to making new connections. This is especially true if you want to have a successful conversation with strangers. Having the right confidence level is essential to presenting yourself in the best possible way and highlighting your character.
Imagine yourself walking into a room full of strangers with the goal of making new friends. The only way to approach people with ease and successfully initiate a conversation is to have the right level of confidence.
While it's natural to feel nervous, making that crucial first step of confidently introducing yourself can make all the difference in achieving your objective. It's a "make or break" situation that you can easily overcome with self-assurance.
There are many ways to improve your self-confidence. You can practice walking and talking in front of a mirror, work on your personal style, choose clothes that complement your physical attributes, and enrich your mind with useful information.
Reading self-help books and materials that focus on personality development can also help you find viable means to improve yourself and become more confident when talking to strangers.
3. Be Presentable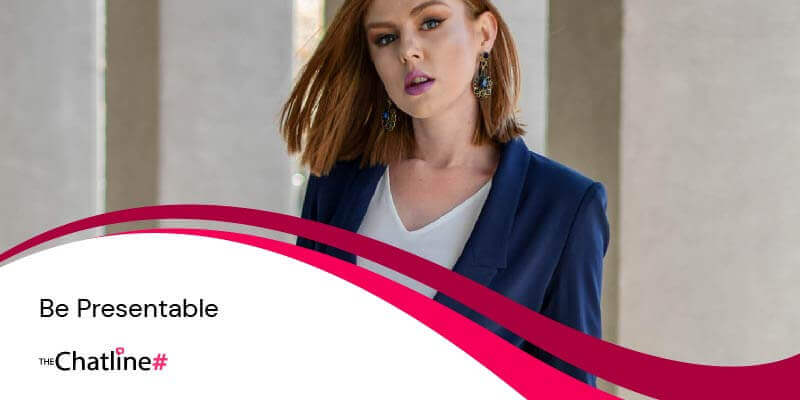 Looking good can help you feel good about yourself and gain the motivation needed to talk to strangers with ease and confidence. Being presentable doesn't have to mean spending a fortune on clothes, shoes, and accessories.
The key to being presentable is to work on your personal hygiene and emotional wellness. This is the foundation for feeling your best.
Maintaining a healthy self-care routine can help boost your personal image. You can wear clothes that complement your skin tone and body features, choose appropriate attire for every occasion, keep your nails and teeth clean, maintain a good skincare regimen, and work on your physique and posture. You may also want to wear a nice and fresh-smelling perfume as a final touch.
Lastly, don't overlook your mental and emotional health. To approach strangers and strike up a good conversation, you need to be in your best state of mind. Avoid letting your emotions get in the way and be mindful of being overly reactive.
Stay calm and maintain a well-balanced attitude to attract people towards you. Remember, strangers know nothing about you, and you're starting off with a clean slate. To make a good impression, you have to be in the right state of mind as you talk to them.
4. Know-How to Make Proper Introductions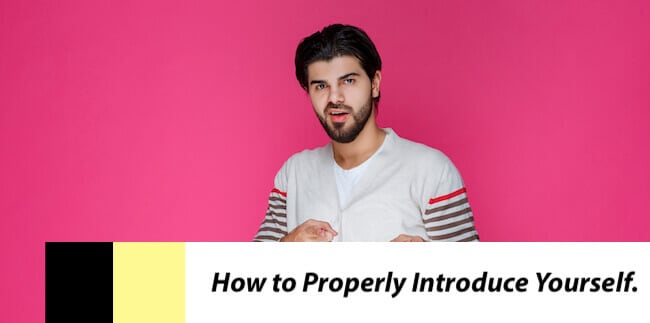 Knowing how to make a good self-introduction is one thing, but knowing how to introduce yourself with a "bang" is a different story altogether. Your introduction is crucial if you want to make a lasting impression on strangers.
A good introduction can either create an impact or drive the other person away. For this reason, you have to come up with an introduction that suits the situation and learn how to execute it properly.
There are many ways to make a winning introduction. The classic "hello" and "hi" never go out of style. However, it's what comes next that's crucial. This is where your wit and intellect come into play. Come up with creative ways to make a clever follow-up. You can drop a witty pick-up line, give a compliment, or say something that makes sense.
How to introduce yourself asking a question.
In some scenarios, asking a question before making an actual self-introduction can be a good way to break the ice and start a conversation. Here are some examples:
Have you tried the drinks here? What do you recommend?
Hi there, are you related to the host? Sorry, but I can't seem to find a familiar face. I'm starting to wonder if I'm at the right party.
This place is amazing, and it looks like I'm standing next to someone who looks spectacular. Did you just fall from heaven?
How to straightforward introduce yourself.
Another way to initiate small talk with a stranger is by introducing yourself in a straightforward manner and adding some creativity. Here are some ideas:
Hi, great party, isn't it? By the way, my name is (state your name). I hope you don't mind me joining you for a while.
Hey, I overheard you earlier asking about something. I was wondering if I could help you out. By the way, I'm (state your name), and it's my pleasure to meet you.
Hi, it looks like you could use some company, and I'm actually looking for someone to chat with. My name is (state your name). Do you mind if I join you?
Hello, there. I hope I'm not interrupting anything. My name is (state your name), and I can't think of a funny icebreaker right now. But I would love to know your name.
5. Be Sensitive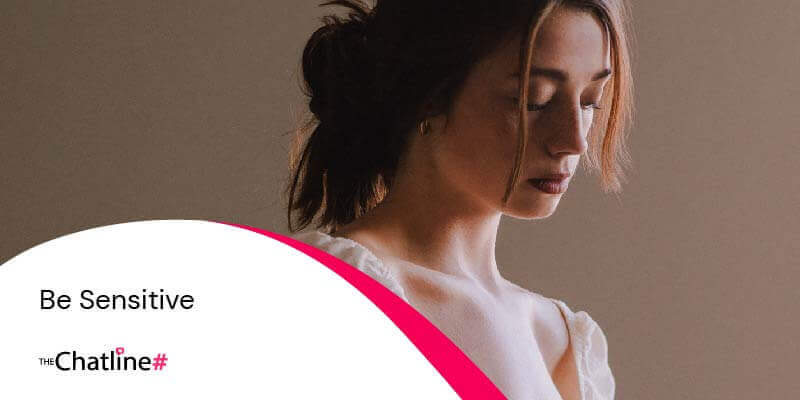 It's essential to be sensitive when talking to strangers. Remember that you're talking to someone whom you know nothing about, and who knows nothing about you. It's important to test the waters before diving into an opportunity to talk to a stranger. Some people may not understand your approach or might find you too pushy.
To establish a rapport when talking to strangers, it's crucial to be mindful of what you say at all times. Avoid making offensive remarks and steer clear of sensitive topics such as racial differences, ethnicity, religion, political views, and gender-related issues.
Be sensitive enough not to offer unsolicited advice or negative comments. Keep your conversation casual, pleasant, and positive. Avoid asking personal questions about love, relationships, and sex.
Most importantly, don't make sexually suggestive statements that can make the person you're talking to feel uncomfortable or unsafe.
Talking to strangers has its risks and hazards, so it's important to make sure that the person you're talking to feels comfortable and safe with you. Examples of suitable topics that you can discuss with a stranger include hobbies, food, travel, books, latest trends, movies, music, and common interests. You can also try to find a topic that both of you can relate to, such as career, profession, and common acquaintances.
6. Contribute Ideas That Make Sense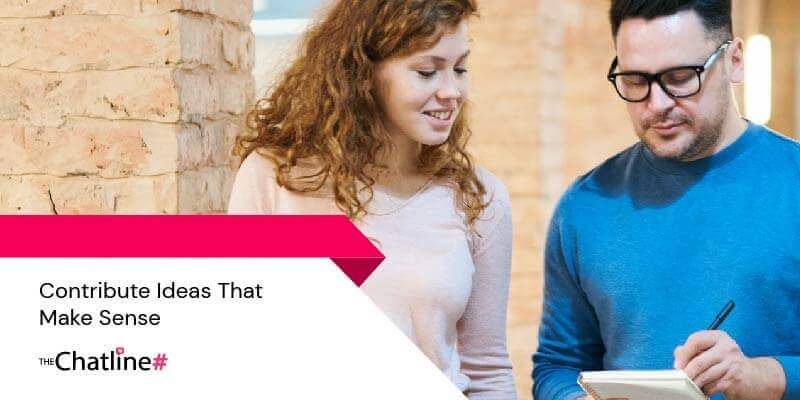 If you engage in a certain topic, contribute something that makes sense. Otherwise, be honest about knowing very little or nothing about the subject. Don't attempt to comment on something that you know nothing about. The last thing you'd want to happen is to make a statement that is completely out of line.
To stay engaged in the conversation, try to be interactive by asking questions, listening intently, and responding appropriately. Remember that asking questions is one way of contributing to a conversation.
When talking about topics that you know well, don't boast your knowledge. Be modest and contribute things that make sense or are relevant. You don't have to say a lot to get your message across. Sometimes, it's the short yet sensible comments that create a greater impact.
Don't mistake being talkative for being a good conversationalist, especially when interacting with strangers. You don't have to say a lot to prove that you're smart. The best way to communicate your thoughts is by contributing to something that is relatable and engaging and then listening to other people's reactions.
7. Mind Your Body Language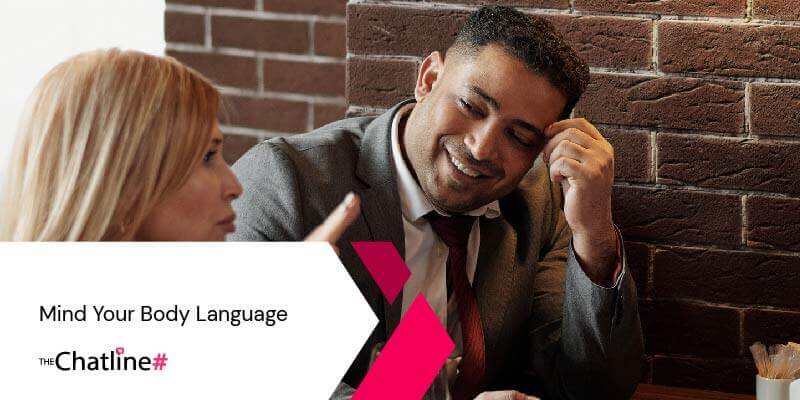 Your body language says a lot about your personality. It also reveals how interested you are in the person you're talking to. Therefore, when talking to strangers, don't cross your arms in front of your body, do not use your phone, and avoid checking your watch repeatedly. These are all mindless gestures that show a lack of interest in the person you're talking to.
Another thing to consider is eye contact. Maintain eye contact when talking to a stranger because it contributes to your credibility, sincerity, and trustworthiness as a person. If you're in a sitting position, sit up straight and don't slouch. Put your arms on either side and avoid shaking your feet and legs.
Your body should be slightly angled towards the person you're talking to in order to show attentiveness and focus. Lastly, avoid scanning the room and looking around while the other person is talking. Be courteous enough to give the attention that this person deserves even though he/she is a stranger to you.
In conclusion, talking to a stranger is a healthy way to boost your ability to communicate and sustain conversations. Don't stress yourself over the idea of approaching new people and engaging in small talk. This can contribute a lot to your personal development and overall confidence.
Besides, there is so much to learn from other people, and the more people you know, the more exciting your social life can be. You might even be able to establish a real connection and a strong bond with a stranger eventually.
To work on your communication skills and enhance your ability to talk to strangers, try calling chat lines. There are different chat lines that match every person's individual needs. Best of all, you'll have a great opportunity to talk to real people who might turn out to be your good friends.
The thing is, you shouldn't let anything stop you from having real interactions with new people, regardless of how shy and introverted you are. In the end, nothing beats establishing new friendships and meaningful relationships that can ultimately make a positive impact on your life.
Was it helpful? Consider sharing the article.