Trying to get over someone is not as simple as it sounds. It's even harder than letting go. Oftentimes, a lot of people are finding it hard to get over someone because of the continuous wave of emotions that bring in a lot of pain and memories.
Sadly, this is a part of the grieving process in every breakup, and there is no shortcut to recovery. If it's any consolation, it helps to know that the pain won't last forever. Sooner or later, you'll get over the breakup – or at least find a way to deal with your emotions.
Many people try to find ways to get over someone after a breakup – from finding a diversion to looking for a rebound and everything else in between. The truth is, there is no absolute solution to get over someone because only time will tell when your heart will fully recover.
Therefore, there's no use in battling with your emotions night and day. As painful as it may sound, you'll have to honor the pain, go through the process, and find your path towards acceptance.
According to a study by The Journal of Positive Psychology, it takes an average of 11 weeks to feel better after a breakup. Another research reveals that it takes around 18 months to recover following a failed marriage. In reality, every person has his or her own way of getting over someone, and the amount of time varies greatly.
For some people, the pain doesn't go away, but they eventually get used to it being there, which is why they manage to live with it for a very long time.
Indeed, every relationship and emotional experience brings its own feelings and memories. Whether you're trying to get over someone following a failed relationship or you're dealing with rejection, the only way to win yourself back is to gather up your courage to move forward and leave the past behind. Here are pieces of advice on getting over someone after a major heartbreak.
1. Deal With Your Emotions By Allowing Yourself to Feel the Pain.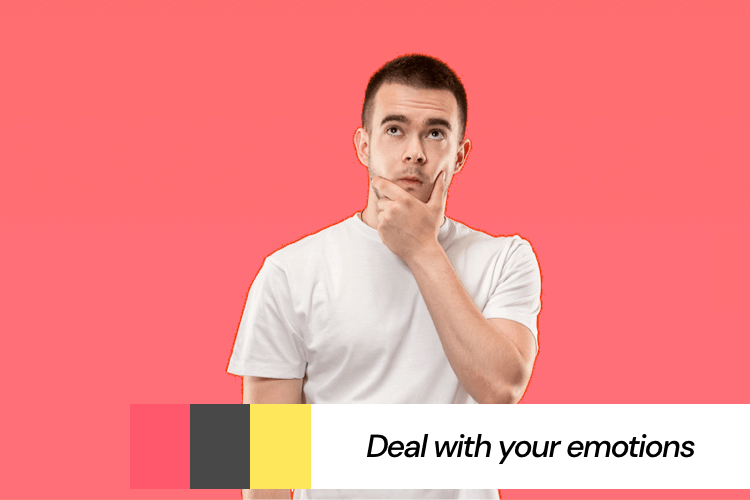 Some people tend to block their emotions in an attempt to evade them. The truth is that the pain will not go away unless you deal with it. Putting it in an imaginary box and locking it away will only delay your recovery.
To get over someone without dealing with the excess baggage, allow yourself to feel the pain by coming into terms with your own feelings. Then, find a way to release your emotions in ways that relieve or soothe you.
Here are some examples of how to deal with your emotions;
Cry your heart out to get rid of the heaviness in your chest
Get into sports like boxing and kickboxing to release your anger and pain
Run outdoors and get some fresh air. Converting your pain into active energy can help you put your mind at ease
Confide to someone you trust and feel comfortable with
Go to a secluded place where you can shout at the top of your lungs and release your pain, anger, and emotional baggage
Throw rocks as hard and as far as you can in the ocean
Write down everything you feel in a personal journal
2. Understand That It's a Process.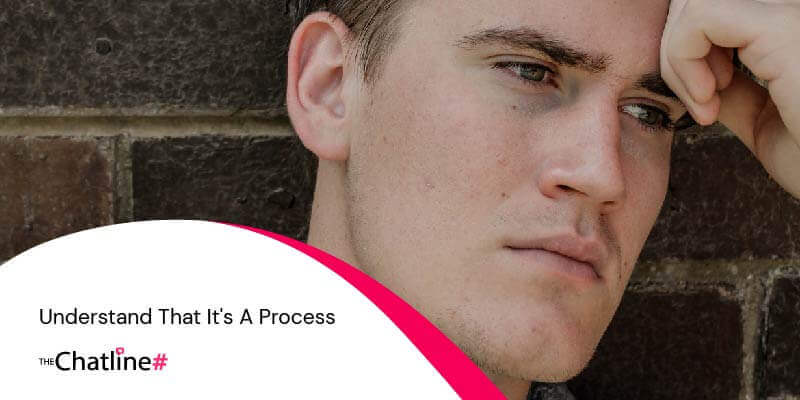 Getting over someone is a process that involves grief, acceptance, and forgiveness. It takes time and a magnanimous amount of strength to overcome the process, especially if you didn't see it coming. However, it's something that you cannot escape if you want to move on without the pain, regret, and anger.
There will be days when you'll feel an overwhelming wave of sadness, and there will be moments when crying is all that's left to do. You may even find yourself blaming your actions while contemplating what went wrong.
Understand that these are all part of the process that you have to go through, and oftentimes, there are no shortcuts. The longer the relationship and the deeper the emotional bond, the harder it is to get over the heartbreak.
The good thing is that every single day is a step closer to healing and recovery. In the process, you're also discovering a newfound strength within yourself. Therefore, no matter how much it pains you, just keep going. Wake up, dress up, and always show up; because what doesn't kill you can only make you stronger.
3. Go on a Social Media Break.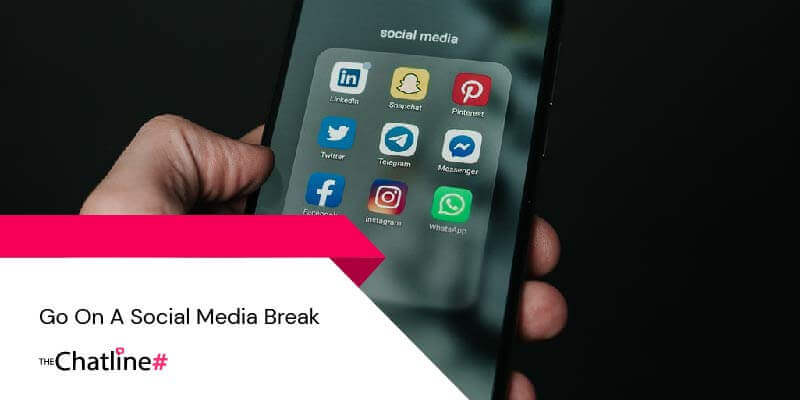 If your ex- is part of your social media, break free from it for the time being. You don't have to delete your ex- or block him/her, because that is a sure sign of weakness, anger, and desperation.
Accept the fact that no matter how many times you delete them in your social media account or block their contact details from your phone, you still won't be able to erase them from the face of the earth. This person will continue to exist, and there is always a chance that you will run into each other sooner or later.
To get over someone, you don't necessarily have to "unfriend", "unfollow", or block them. Going on a social media break can keep you from seeing their status and prevent you from checking on them. More importantly, it's an opportunity for you to reset your mind and focus on other important things aside from social media.
4. Don't Call, Beg, or Ask for Attention.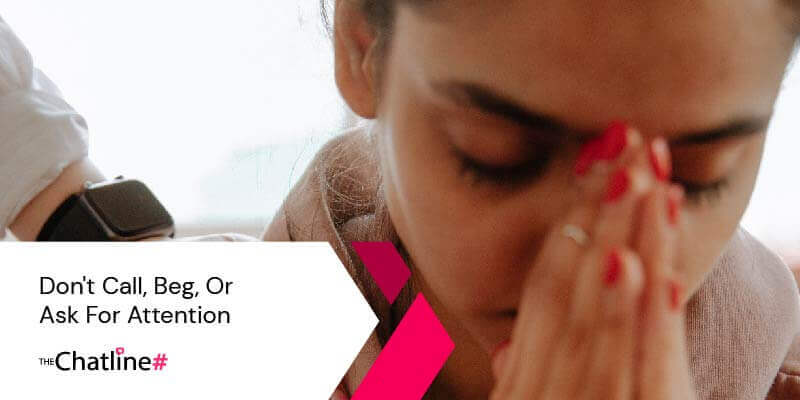 If you want to get over someone without acting needy and pathetic, don't call, beg, or ask for attention. Accept the situation gracefully and control your urge to ask for an explanation. Seeking answers to an endless trail of questions would only cause you to have emotional outbursts.
The last thing you'd want to happen is to lose your self-control and initiate a "blame game" that can further aggravate the situation.
Regardless of how difficult it is, put more value on yourself. You don't have to spend your nights calling your ex's phone number or stalking his/her social media accounts. Sending messages cannot help you get over someone either.
In fact, it can only delay the healing process since you'll end up waiting for a response. If you intend to get over your feelings for this person, don't ever try to keep in touch.
5. Get Rid of the Things That Trigger the Pain.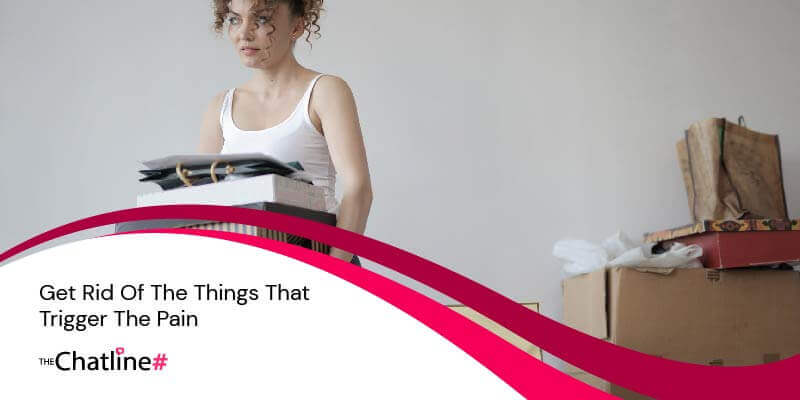 If you're familiar with the KonMari method or the process of tidying up, you know for a fact that it helps to "discard anything that doesn't spark joy". This is the concept behind the book "The Life-Changing Magic of Tidying Up" by Marie Kondo.
The principle is very basic – you just have to get rid of everything that doesn't bring you joy so that you can generate a lot of positivity and peace within your personal space.
Putting away your framed pictures together, getting rid of your ex's stuff, and discarding everything that triggers the pain can help you get over someone. This is a healthy way for you to rebuild your life and remodel your personal space at the same time. It's as simple as "getting rid of the old and adding in the new", so you can start a new chapter in your life.
6. Get Productive by Discovering New Hobbies and Activities.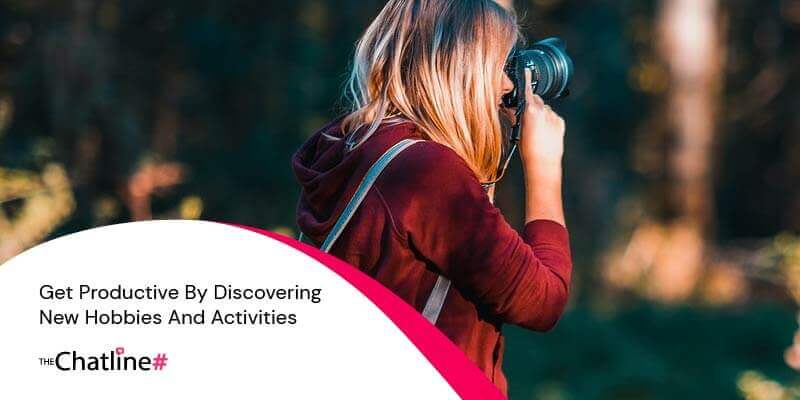 Mind conditioning can help you get over someone without blaming yourself or the other person. Just focus your mind on other things whenever you can, instead of wallowing in self-pity or nurturing your anger. You can do this by discovering new hobbies and exploring various activities at home or outdoors.
Think of something that you've always wanted to do or try out for a long time. It could be baking, experimenting on new recipes, artworks, working on a new business venture, or blogging. Get productive by working out, tending your garden, reorganizing your home, or repainting your room.
The idea is to keep your mind and body preoccupied with working on new hobbies and activities that yield positive outcomes.
7. Practice the Habit of Self-Affirmation Everyday.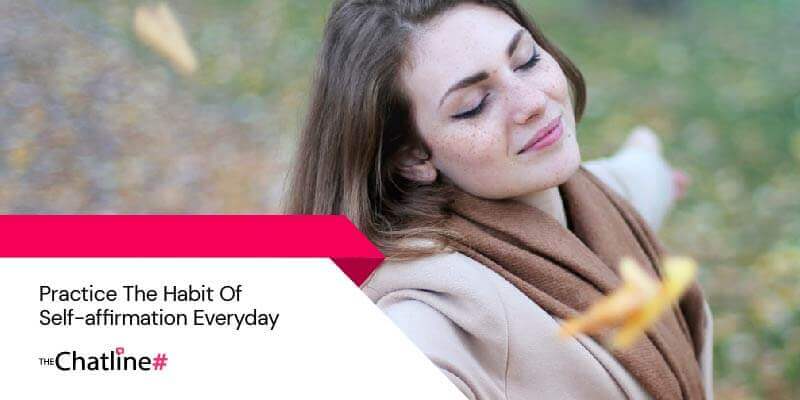 Self-affirmations are positive thoughts, proclamations, and testimonies that enable you to challenge yourself and overcome any negative feelings that you might have.
The practice involves habitually repeating these affirmative statements several times at the start of your day or whenever you feel the need to remind yourself about your value and worth as a person. Constantly repeating your self-affirmations makes it possible for you to believe them, and ultimately prompts you to make positive changes in your life.
Practicing the habit of self-affirmation encourages you to think about the important things in your life, such as your home, family, friends, career, faith, and passion, among many other things. Through your affirmative statements, you can focus on the things that remain in your life instead of dwelling on what is lost. As a result, you'll gain a sense of appreciation for everything that you have.
Here are some examples of self-affirmations;
"I am blessed. I am loved. I am saved. I am accepted."
"I am not perfect, but I can be the best version of myself because I am beautiful and capable."
"I deserve to love and be loved. I embrace what remains in my life, and I'm letting go of everything that is not meant for me."
"I have everything that I need. I have myself, my family, my home, and my health. For that, I am truly grateful."
I am worthy, important, and deserving. Today, something good is bound to happen, and I will be happy and victorious."
The best thing about self-affirmations is that you can use your own words. You can constantly remind yourself about the things that you tend to forget. More importantly, it's an opportunity to look at your life from a positive perspective and appreciate everything that adds meaning to it every day.
8. Develop Self-love and Self-care Routine.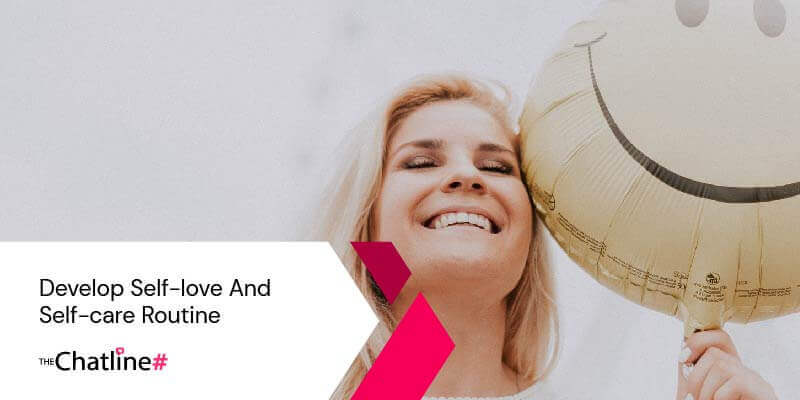 Many people wonder what to do after a breakup and different ways to get over someone. The truth is that you can do a lot of things on your own – even without a partner. Developing a simple "self-love" and "self-care" routine can help you regain your confidence and self-worth, so you can feel good about yourself again.
Examples are; enrolling in a yoga class, going to a salon for a beauty make-over, shopping for a new wardrobe, starting a fitness regimen, enjoying a sumptuous meal in a nice restaurant, and daily meditation.
Keep reminding yourself that you can be alone but not lonely; and that if you cannot be happy on your own, how can you be happy in the company of another person? Don't allow your happiness to depend on others because this can keep you from moving on and appreciating what you can do.
To find your own happiness and get over someone without the feeling of abandonment, develop a strong sense of self-love and self-sufficiency.
9. Create Positive Changes in Your Life.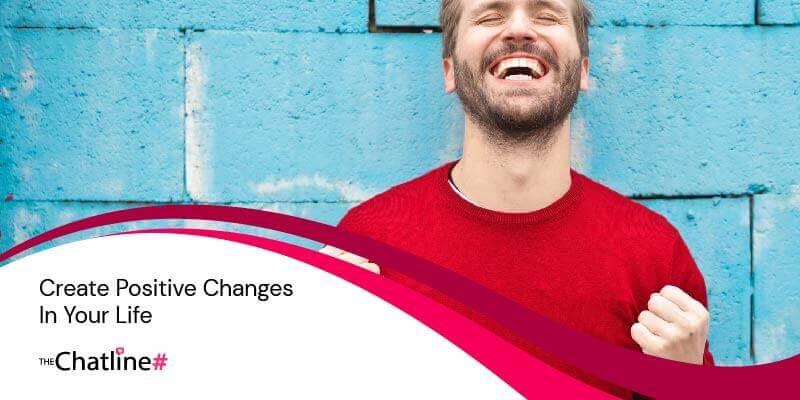 Small steps can eventually turn into big leaps if you are willing to embrace changes in your life. Although it's hard to stay positive (and hopeful) when your heart is broken or when you're facing a string of disappointments, it doesn't mean that there's no way for you to be happy again.
Welcoming some changes in your life can help you get over someone while improving your life quality. It could be as life-changing as moving to a new place, getting a new job, starting a new adventure, setting up new goals, or enrolling in a challenging course.
If you're not ready for a major change, you may settle with smaller steps that could create a huge difference in your life, such as; starting a weekend routine, changing your sleeping habits, making some lifestyle modifications, and choosing your company wisely.
Creating positive changes in your life can help you feel good about yourself. The process is also empowering. It enables you to realize and discover many things that you can do and enjoy on your own.
For some people, watching the sunset and sunrise every single day is a constant reminder that every ending can be beautiful; and it's an indication that something new is about to start if you'll allow your mind and body to rest for a while.
Getting Over Someone Could Be the Start of Something New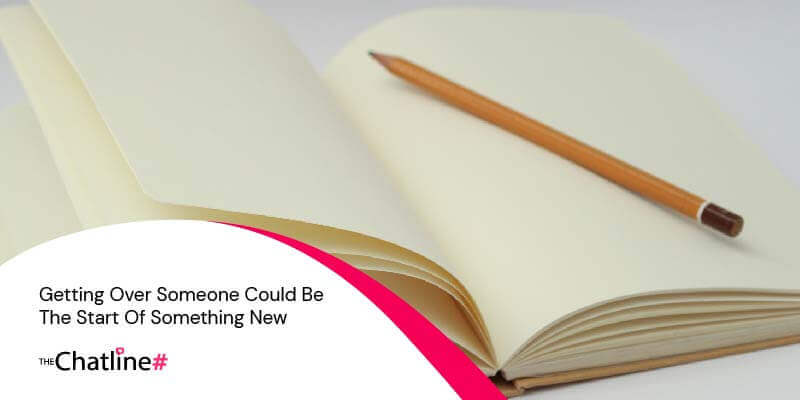 There is no definite answer on how you can get over someone after a breakup or rejection. Every person has his/her own way of dealing with despair in love. There is also no specific timeframe as to how long you'll have to endure the process.
However, only one thing is certain. You have the means to turn things into your favor and to help yourself get back on track. It may not be easy, but you can always look forward to something new. In time, you'll be able to welcome beautiful changes in your life that could bring you profound happiness and inner peace that are meant to last longer than any relationship.
Ready for a real
Chat Line Experience

844 797-7569

GuySPY Voice
60 Mins Free
855 351-8665

RedHot Dateline
60 Mins Free
888 674-8069
Real singles waiting to
Talk With You.