Speaking in public is inevitable. We have to talk in front of an audience, whether big or small, from time to time. We first learned about it in school whenever we are tasked to recite a poem or deliver memorized speeches.
While some people overcame the fear and went on to have the confidence to speak in public, some never really entertained the idea of speaking again in front of an audience until they grow up, and work happens.
Here's a fact: If you want to stand out, you must learn how to speak in public with ease. Lucky are those who have the gift to do it naturally but for others who need improvement, practice is a must.
Good oral communication skills can be learned, and it is worth investing your energy on. Remember, this is a useful skill that can help you win jobs and people.
What Is Public Speaking?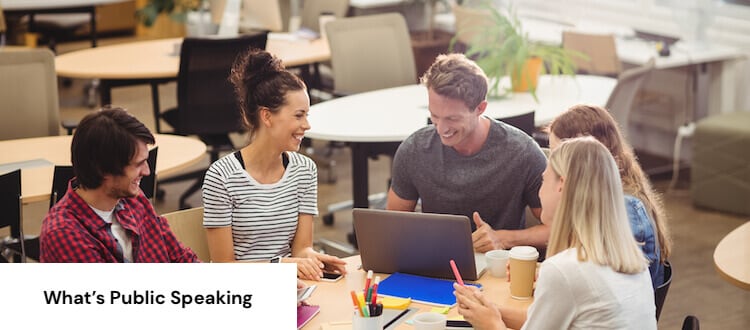 Public speaking is actually one of the most important forms of communication. It is the process of speaking or delivering information to an audience no matter how big or small. It could be a close group of people you work with, or it could be a broad audience to with you share meaningful and accurate information.
What are you sharing to your audience when speaking in public can be about a wide range of topics and covers a wide range of purposes. It could mean to educate, influence, or advocate. Your ability to speak to the public with ease and confidence refers to your public speaking skills.
Speaking in public requires a lot of practice and there are many factors to consider as well to be a good public speaker.
Benefits of Being a Good Public Speaker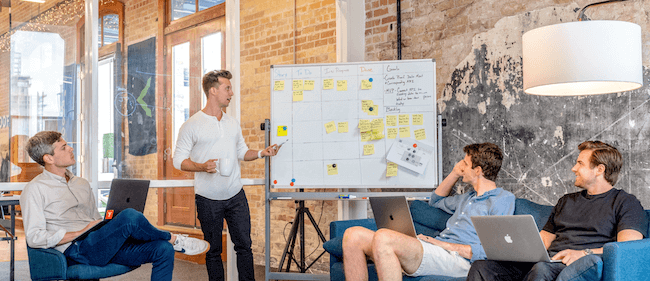 Public speaking has a lot of benefits. For one, it is a surefire way to increase your confidence and make you feel at ease with a lot of people. It is also a great way to build your personality. Whether you want to improve on making presentations, do good with your phone conversation skills, or simply ace that wedding speech for your best friend, working on your public speaking skill can help you achieve your goal.
Here are the benefits of public speaking:
1. Career advancement.
Speaking with ease at work, during meetings, seminars, or conferences can help you win potential clients and other opportunities and can even land you a promotion. Your audience at work will be able to see you as an informative person who knows how to speak his mind. This will also earn the trust of your colleagues.
2. Networking.
Good public speaking skills can also widen your network, helping you meet relevant people that can help you in your personal and professional development as you go along. It will help you attract like-minded people.
3. Confidence built.
Speaking in public will ease your worries away so you would think of stage fright less. It will help your confidence and trust in yourself grow. It will even make you proud of what you'd accomplish in the process.
4. Communication skills.
You might know the right words to say, but to communicate it effectively to your audience, you have to practice and work on the best strategy to deliver. When you strategize, you will be able to work on your communication skills. You will check your diction, your manner of speaking, and the rate you are talking about.
5. Leadership skills.
Communicating your thoughts effectively in public can bring a huge impact and can change the mindset of your listenings. Remember that your words can persuade people and once you can do that, you are already working on your leadership skills.
6. Personal satisfaction.
Speaking in public can boost confidence and can make you feel good about yourself. It takes a lot of guts to speak to an audience and once you can overcome it, the feeling of satisfaction that will lead to happiness comes in.
Why Is It Important to Be a Good Public Speaker?
Public speaking is a life skill. It is essential in your career, in your business, in meeting people, and in advocating something that requires change. Public speaking means changing mindset. It means getting your information across and making it heard fully. It means getting out of your comfort zone to do much bigger things.
Tips on How to Improve Your Public Speaking Skills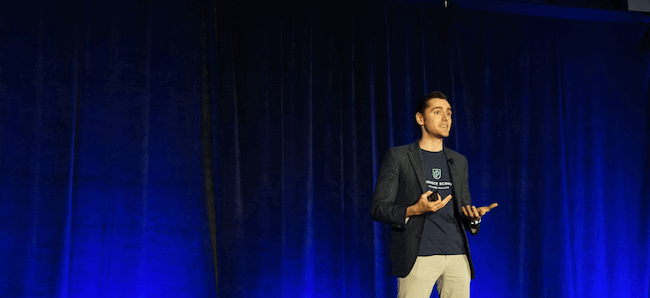 If you feel that you need to work on your public speaking skills, here are the things you need to work out on.
1. Have the right mindset.
It's easy to get scared at first, especially if you are not used to seeing and speaking to a lot of people. Stage fright is real and it is serious. But having the right mindset can make a big impact on how you see things in general. Think of your purpose. Why do you need to get your message across? What lies behind it? How important is this to you? With that in mind, you can slowly start to overcome your initial fear and work just to improve on your message.
2. Prepare.
It is difficult to put a speech together, plan an informative message, or put together a good idea that you will share with your audience. You have to plan and re-plan a lot of times. Not only you will need to prepare your message but you have to work on the manner of speaking to. But the very important key is to practice. If you come in prepared, everything else will just flow smoothly. Planning ahead can also make you feel at ease knowing you've reviewed and master your material.
3. Know your audience.
It is important to identify your audience so you can make necessary adjustments and customize your message accordingly. Will you be speaking in front of the board at work? Will it be at school? Will it be at your cousin's wedding? Will it be through a phone conference? This will also help you identify the type of engagement you will be doing and how you will be talking. You need to continually adjust to your audience because they will need a reason to listen and to stay until you have finished your piece.
4. Pay attention to the way you look.
In public speaking, it is not just about delivering the right speech. It is also about making a good first overall impression. You have to look good. You have to look presentable. Make sure you dress in a way that would make you feel good about yourself. Dressing up makes you feel comfortable too! And finally, make sure to dress in a way that will convince your audience to believe you.
5. Check on your delivery.
Apart from the message, delivery is everything when it comes to public speaking. Even if you have great voice control and a fantastic message, the audience sometimes will be less interested if you fail on delivery. Pay attention to how you say your words. Do you talk too fast? How about slowing down and stressing on important sentences through intonations? Learn to reduce if not totally remove the use of fillers so that you will be able to sound more convincing to your audience. Work on your body language like where your hands should be when speaking. Learn to pause as well between ideas so that audience can better understand you.
6. Try to practice via phone.
If you are not used to speaking in public, it would be great to check on some phone line services to ease your tension in talking to other people. Phone lines are a fantastic way to meet people and to boost your confidence. Here, you will have the chance even to share your thoughts with friendly strangers. Phone lines are excellent training for first-timers as they are even helpful in aiding you to make your message across. Perhaps you can even get great advice from the people on the other side of the line!
7. Find your style.
You must have your signature style when speaking in public. Something that your audience can relate to, something that they will anticipate. Sometimes, a speakers' style is what the audience is looking for and is one of the keys that will make them stay until the end. It could be your matter of talking, the way of your delivery, or even your body language. You must own your style and make it personal so that when your audience sees you, you will have a recollection of you as a speaker.
8. Rehearse in front of the mirror.
Mirror practice does help and it is an effective way to improve the way you deliver your speech. While in front of the mirror, you will be able to see your not-so- ok mannerism, extra movements if there are any, and your w ay of talking. By constantly practicing in front of the mirror, you will be able to improve on your overall performance.
9. Record your voice.
It would be great to listen to your own voice and critic your speech by recording it. By doing so, you will be able to see clearly what you are good at and work on areas you did not go too well. Check if you are constantly using fillers and check on your pauses. It would also be best to write your observations on a piece of paper to serve as your guide.
10. Take a break.
It is easy to feel pressured and stressed through constant practice. Make sure to take a break and just do nothing. During breaks, try to take as much rest as you need and try not to think about your public speaking engagement. You can walk, go jogging, eat at your favorite restaurant, or watch a movie. Feeling burned out can affect your performance and can make you feel worried.
11. Smile.
You know you are approachable, but sometimes you must make sure to give your audience this impression before your engagement. The best way to do it? Smile. Make sure you assure your audience that while you are a good and confident public speaker, you are easy to talk to as well. A smile can ease worries away and makes your audience feel connected as well.
12. Relax.
Hours before your engagement, you can slowly relax and pray that things will turn out ok… most of the time it will! One way of relaxing is going to the venue ahead of time. You can familiarize yourself with the environment and make you feel comfortable. Embrace the silence of an empty venue and have one last practice without your audience. Then, just breathe.
13. Let go.
You've prepared and practiced enough and you have all the good intentions. You are definitely ready with your engagement. Trust yourself and let go of what's troubling you. Once you are on stage, enjoy yourself. Audiences are very easy to please most of the time and remember, there's really nothing to be scared of.
Conclusion
When speaking in public, don't be too hard on yourself. Nobody expects you to be perfect and your audience won't critic you for every mistake you will make. But making time to prepare and work on yourself before your public speaking engagement helps you improve with your overall public speaking performance.
Speaking well in public can help you land your dream job. It can win you networks, and can help you be a good leader. The more you push yourself and set aside your fear, the better and more confident you will become. This will eventually improve your overall communication skills.
Remember that the most important part of public speaking is to move your message across your audience in a clear way. And in order to do it, you must prepare and trust that you can deliver.
Ready for a real
Chat Line Experience

844 797-7569

GuySPY Voice
60 Mins Free
855 351-8665

RedHot Dateline
60 Mins Free
888 674-8069
Real singles waiting to
Talk With You.