Speaking in public is inevitable. We often find ourselves in situations where we have to talk in front of an audience, be it big or small. We first learn about public speaking in school, when we are tasked to recite a poem or deliver a memorized speech.
While some people overcome their fear and gain the confidence to speak in public, others never really entertain the idea of speaking again in front of an audience until they grow up and enter the workforce.
Here's a fact: if you want to stand out, you must learn how to speak in public with ease. Lucky are those who have the natural gift, but for others who need improvement, practice is a must.
Good oral communication skills can be learned, and it's worth investing your energy in. Remember, this is a useful skill that can help you win jobs and people.
What Is Public Speaking?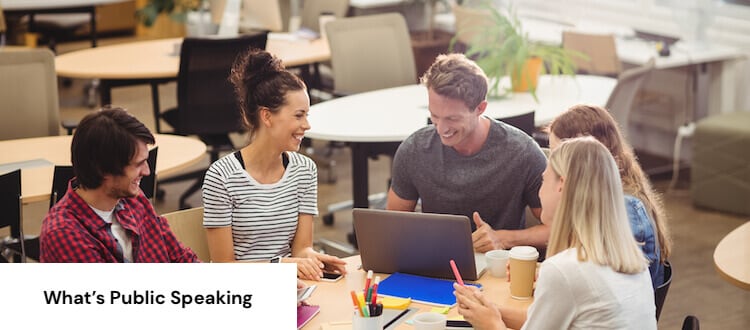 Public speaking is one of the most important forms of communication. It involves delivering information to an audience, no matter how big or small. You may speak to a close group of people you work with or a broad audience with whom you share meaningful and accurate information.
When speaking in public, you can share a wide range of topics and cover a variety of purposes. You may be speaking to educate, influence, or advocate. Your ability to speak to the public with ease and confidence is a reflection of your public speaking skills.
To be a good public speaker, you need a lot of practice, and there are many factors to consider.
Benefits of Being a Good Public Speaker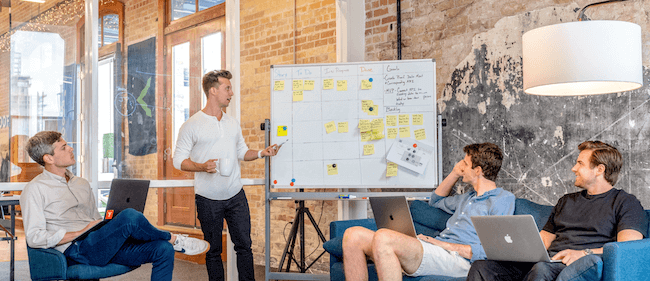 Public speaking has numerous benefits. For one, it's a surefire way to increase your confidence and make you feel at ease in front of large groups of people. It's also a great way to develop your personality. Whether you want to improve your presentation skills, enhance your phone conversation skills, or deliver a memorable wedding speech for your best friend, working on your public speaking skills can help you achieve your goals.
Here are some of the benefits of public speaking:
1. Career advancement.
Speaking with ease at work, during meetings, seminars, or conferences can help you win potential clients and other opportunities, and it may even lead to a promotion. Your colleagues will see you as an informative person who knows how to articulate your thoughts effectively. This can also earn their trust and respect.
2. Expands your network.
Good public speaking skills can also expand your network, helping you meet relevant people who can assist you in your personal and professional development. It can also help you attract like-minded individuals.
3. Boosts confidence.
Speaking in public can ease your worries and help you think less about stage fright. It can boost your confidence and self-trust, and make you proud of what you've accomplished in the process.
4. Improves communication skills.
You may know the right words to say, but to effectively communicate with your audience, you need to practice and work on the best strategy to deliver your message. When you strategize, you can improve your communication skills. You can check your diction, manner of speaking, and pace of talking.
5. Enhances leadership skills.
Communicating your thoughts effectively in public can have a significant impact and can change the mindset of your listeners. Remember that your words can persuade people, and once you master this skill, you are already honing your leadership abilities.
6. Gives personal satisfaction.
Speaking in public can boost your confidence and make you feel good about yourself. It takes a lot of courage to speak to an audience, and once you overcome your fears, the feeling of satisfaction can bring happiness.
Why Is It Important to Be a Good Public Speaker?
Public speaking is a life skill that is essential for your career, business, networking, and advocacy work that aims to bring about change. It involves changing mindsets, effectively conveying information, and ensuring that it is fully heard. It also means stepping out of your comfort zone to do bigger things.
Tips and Exercises to Improve Your Public Speaking Skills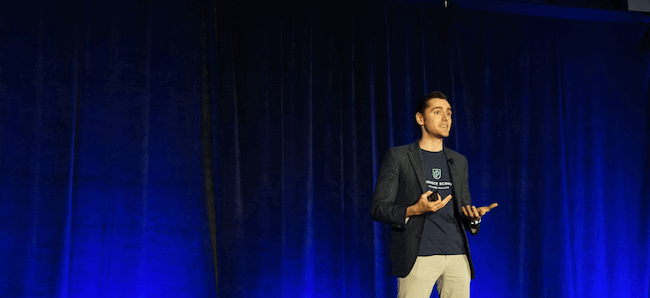 If you feel that you need to work on your public speaking skills, here are some things to consider:
1. Set a winning mindset.
It's easy to feel scared at first, especially if you are not accustomed to speaking to large groups of people. Stage fright is real and can be a serious issue. However, having the right mindset can make a significant impact on how you view things in general.
Consider your purpose. Why do you need to convey your message? What's the underlying motivation? How important is this to you? By keeping your purpose in mind, you can gradually overcome your initial fear and focus on improving your message.
2. Prepare.
Putting together a speech, planning an informative message, or developing a good idea to share with your audience can be challenging. You may need to plan and revise your message multiple times. Additionally, you'll need to work on the delivery of your speech. However, the key to success is practice. When you're well-prepared, everything else will flow smoothly. Planning ahead can also help you feel more at ease, knowing that you've reviewed and mastered your material.
3. Know your audience.
It's crucial to identify your audience so you can make necessary adjustments and customize your message accordingly. Will you be speaking in front of the board at work, at school, at your cousin's wedding, or through a phone conference? Identifying your audience can also help you determine the type of engagement and tone you'll need to use. You must continually adjust to your audience, as they need a reason to listen and remain engaged until you've finished your piece.
4. Pay attention to your appearance.
In public speaking, it's not just about delivering the right speech. It's also about making a good overall first impression. You need to look good and presentable. Dress in a way that makes you feel confident and comfortable. Also, dress appropriately to convince your audience to believe you.
5. Focus on how you deliver your message.
Apart from the message, delivery is everything when it comes to public speaking. Even if you have excellent voice control and a fantastic message, the audience may lose interest if you fail to deliver it effectively.
Here's a list of tips to improve the delivery of your message:
Pay attention to how you say your words.
Slow down and use intonations to emphasize key sentences.
Reduce or eliminate the use of fillers.
Work on your body language, such as where to place your hands when speaking.
Learn to pause between ideas to allow the audience to better understand you.
6. Practice.
If you are not used to speaking in public, it's a good idea to check out phone line services to help ease your tension when talking to other people. Phone lines are a fantastic way to meet people and boost your confidence. Here, you'll have the chance to share your thoughts with friendly strangers.
Phone lines are also an excellent training ground for first-timers, as they can aid you in delivering your message effectively. Additionally, you may even receive great advice from the people on the other end of the line!
7. Find your own style.
It's essential to have your signature style when speaking in public. Something that your audience can relate to and look forward to. Sometimes, a speaker's style is what the audience is seeking, and it's one of the keys that will keep them engaged until the end.
It could be your way of talking, the way you deliver your speech, or even your body language. You must own your style and make it personal so that when your audience sees you, they will remember you as a unique and memorable speaker.
8. Rehearse using a mirror.
Mirror practice is an effective way to improve the way you deliver your speech. Standing in front of a mirror allows you to observe your mannerisms, extra movements, and way of speaking. By regularly practicing in front of a mirror, you can identify areas for improvement and refine your overall performance.
9. Record your voice.
Recording and listening to your own voice is an excellent way to critique your speech. It enables you to identify areas where you excel and areas that need improvement. You can check if you are using fillers too often and monitor your pauses. It's also helpful to write down your observations on a piece of paper to serve as a guide for your future practice.
10. Take a break.
It's easy to feel pressure and stress from constant practice. Make sure to take a break and relax. During your break, take as much rest as you need and try not to think about your upcoming public speaking engagement. You can take a walk, go jogging, eat at your favorite restaurant, or watch a movie. Feeling burned out can affect your performance and leave you feeling anxious.
11. Smile.
It's important to make sure that your audience perceives you as approachable. The best way to achieve this is by smiling. By smiling, you can assure your audience that you are a confident and competent public speaker, yet still easy to talk to. A smile can help to alleviate any worries or concerns your audience may have and creates a connection with them.
12. Relax.
In the hours leading up to your speaking engagement, it's important to relax and trust that things will turn out okay – because most of the time, they will! One effective way to calm your nerves is to visit the venue ahead of time. This will allow you to familiarize yourself with the environment and make you feel more comfortable. Take advantage of the quiet atmosphere of an empty venue and have one last practice run without your audience.
13. Let go.
After all the preparation and practice, you have all the good intentions and are definitely ready for your speaking engagement. Trust yourself and let go of any doubts or worries. Once you step on stage, enjoy yourself! Audiences are typically easy to please, and remember that there's nothing to be scared of.
In conclusion, when it comes to public speaking, it's important to not be too hard on yourself. No one expects you to be perfect, and your audience won't criticize you for every mistake you make. However, making time to prepare and work on yourself before your speaking engagement can improve your overall performance.
Speaking well in public can help you land your dream job, expand your network, and develop your leadership skills. The more you push yourself and overcome your fears, the more confident you will become. This will ultimately improve your communication skills.
Remember, the most important aspect of public speaking is effectively conveying your message to your audience. To achieve this, preparation and trust in yourself are essential.
Was it helpful? Consider sharing the article.