Chat lines are known to host a variety of people who create a wide range of profiles. Some profiles are purely fantastical, while others are genuine and truthful; the diversity is significant. One never knows what kind of chat line user profile they'll encounter.
We will introduce you to the various types of chat line user profiles, highlighting the most popular ones. You may find inspiration here for your own chat line profile. Remember, a chat line profile isn't a permanent recording and reflects your personality more than anything else.
1. Fantasy Profile.
This profile belongs to someone who describes themselves in a way that's clearly a fantasy. Maybe they present themselves as a superhero or as someone incredibly successful and pretentious. Likely, they also fantasize about their appearance, making themselves out to seem better looking than they really are.
They know they can get away with it because they don't have to meet you, and they can keep the interaction solely on the chat line. This chat line user, typically in search of a heated conversation, doesn't care about meeting anyone in real life, which is why they make everything seem better than it is.
This type of profile is common on chat lines and others can often be attracted by their greeting, prompting a private chat request.
2. Honest Profile.
This profile is the complete antithesis of the fantasy profile. It belongs to someone seeking a deep, meaningful connection with another chat line user, and who is committed to honesty. Knowing they want to meet anyone they connect with, they ensure all provided information is accurate to avoid any feelings of deception or trickery upon a real-life meeting.
If a chat line user with an honest profile indulges in any fantasy, it's minimal and doesn't impact the potential relationship that could develop.
3. Direct Profile.
Some chat line users are very straightforward, falling into the category of a direct profile. These individuals aren't fans of small talk and may steer the conversation in a different direction if they connect with someone who insists on trivial chatter. They understand that small talk often stems from nervousness, but they much prefer getting to the point.
They likely won't need a lengthy conversation or multiple calls before deciding to meet in person, as they gather the necessary information through their direct questions and conversation to determine whether they want to pursue a date with you.
4. Serious Dating Profile.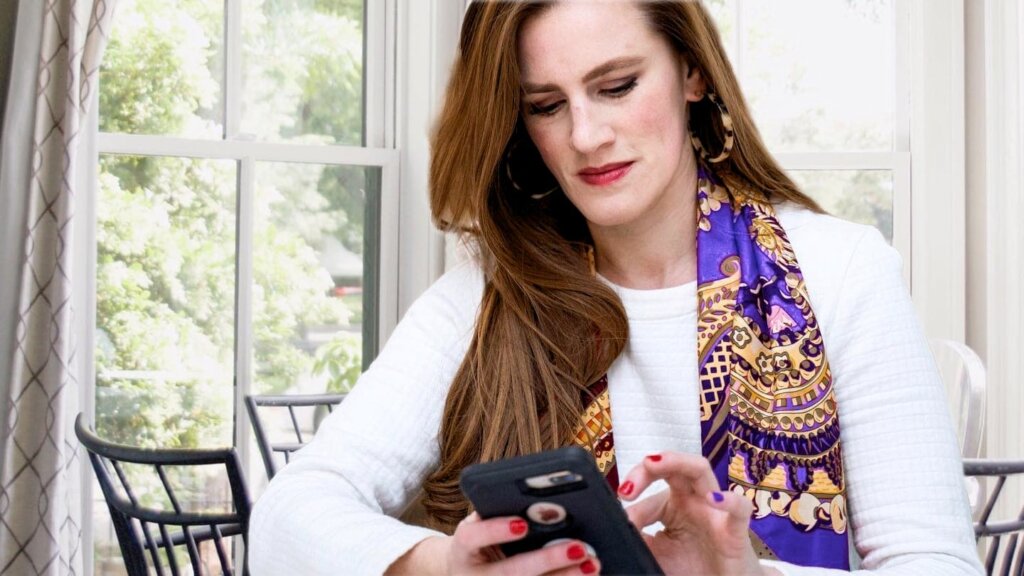 This profile belongs to someone who is very clear about their intentions on the chat line. They aren't calling for a heated exchange, but rather they're searching for someone they truly wish to pursue. They'll take their time getting to know you and will savor each moment of conversation.
If they're interested, they'll want to meet in person to see how you connect outside of the chat line environment. They're on the hunt for true love and aren't interested in playing games.
5. Flirty Dating Profile.
This profile matches a flirty personality. They may or may not be seeking something serious, but they certainly enjoy having fun. They likely have a flirty demeanor with everyone, so brace yourself and try not to get jealous. This person can provide some excellent flirting tips that you can use on other chat line callers.
View them as inspiration, don't take them too seriously, and always remember to have fun during your conversations. It's crucial not to get too attached, as they're probably also flirting with other callers.
6. Goofy Flirting Profile.
You'll recognize a person with a goofy personality immediately by their greeting message. It can be challenging to understand these individuals, especially if you're quite different. Be patient with the goofy ones; their main goal is to make you laugh, but they might not always have the best approach.
They use their quirkiness and humor to flirt, aiming to make you smile. If you truly want to understand them, try to discover what fuels their goofiness.
7. Phone Sex Caller Profile.
This caller will reveal their intentions in their greeting message if you're observant. They are typically quite flirty and often indulge in fantasy. They might be very direct in their greeting, stating exactly what they're seeking.
They understand that it's better to be upfront about what they want from their chat line experience to avoid making those looking for something more serious feel uncomfortable or offended. While phone sex is permitted on chat lines, it's not for everyone.
8. Friendly Profile.
The friendly caller is open to discussing anything. While they might be interested in pursuing something more with a caller if the connection feels right, that's not their primary aim. They are exceptionally friendly and are primarily seeking to make friends, which is why they use the chat line.
They appreciate the opportunity to meet many people in one place and have the liberty to bypass anyone they don't click with. They might be lonely in their real-life or may have recently undergone a breakup and are not quite ready for another romantic relationship.
9. Chat Line Guide Profile.
This chat line user profile belongs to someone who believes they know all there is to know about chat lines, and they're eager to share their knowledge. They'll teach you their tricks for navigating the chat line and instruct you on effectively communicating with other chat line callers.
They'll help you understand the ins and outs of the system, clearly demonstrating their love for chat lines. A bonus of chatting with this type of caller is they'll clue you in on the optimal times to purchase chat line minutes and when the best deals occur.
10. Negative Caller Profile.
This is the caller whose greeting message is so off-putting that many people may choose not to connect with them. They generally have a negative outlook and are skeptical about finding a suitable match on the chat lines, but they decide to give it a shot anyway.
They perceive chat line dating as a lesser waste of time compared to traditional dating methods. Typically, there's more to these individuals beneath their outward negativity; they're likely just afraid of getting hurt.
11. Positive Caller Profile.
This caller has an upbeat greeting message, and it's clear they maintain a positive outlook. They're very open and accepting, often embracing new experiences without hesitation because they're untroubled if things don't work out. They're quick to bounce back and move on. Not much can rattle a positive caller, but if they encounter something they truly dislike, they won't tolerate it. They'll swiftly move on to the next caller.
12. Paranoid Caller Profile.
This caller is overly cautious, fearing that you might harm them in some way, and they generally mistrust chat lines. Despite the safety and security of chat lines, they remain wary and will likely delay sharing any personal information until they've spoken with you numerous times. They're receptive to any details about the person they're talking to, as they want to ensure that they can safely meet them.
While using chat lines, you'll encounter people with various types of user profiles. These may or may not align with yours or what you're seeking, and that's perfectly fine. It's important to keep an open mind when dating on chat lines.
Don't shy away from starting a conversation with someone simply because their greeting message suggests they fit a certain profile. Chat lines are an ideal place to give people a chance, because if you don't click with them, you can switch to another caller immediately.
Was it helpful? Consider sharing the article.