Knowing how to introduce yourself is very important for various reasons. Since it is the introduction, it is part of the first impression you are giving whoever you are speaking to. This is why you need to be mindful of what you say and how you speak, to make yourself easy to listen to and easy to talk to.
This will ensure whoever you are speaking with wants to continue having a conversation with you, which would indicate your introduction was successful. Through this article, you will learn how to introduce yourself in any scenario.
Why a Good Introduction Matters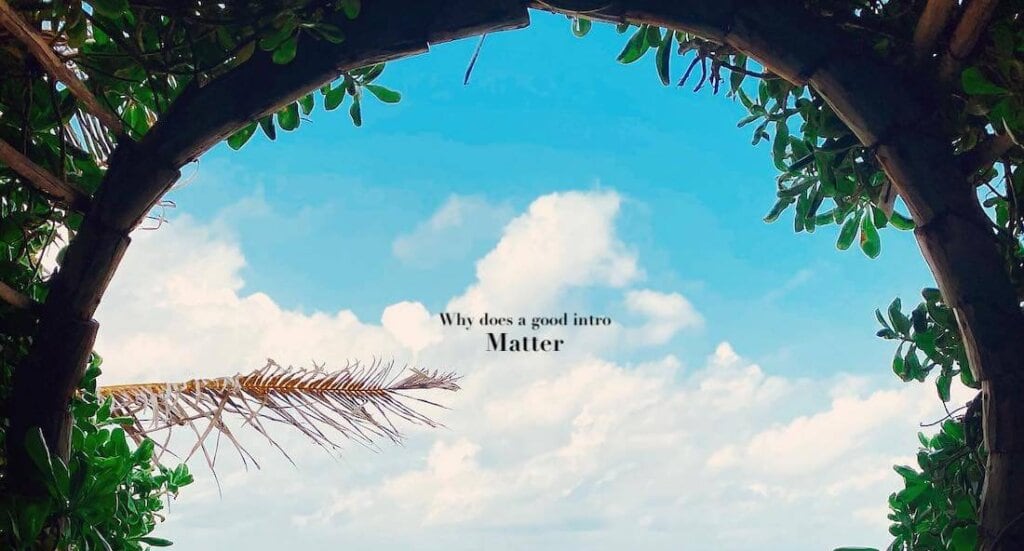 A good introduction is what will make or break the relationship you will build with this person. The idea of meeting anyone new is to achieve something from that meeting, be it a friendship, acquaintance, or relationship. Whatever the outcome may be, the introduction is the base for it, so you need to have a good introduction.
It gives a good impression. By having a good introduction, you will be giving a good impression of yourself. You wouldn't want anyone to have a bad impression of you, even if you may never speak to them again, so do your best to ensure you are giving a good impression by preparing yourself to deliver a good introduction.
It will be the foundation of the relationship you establish. Every person you speak with, you build some kind of relationship with. Even if it's as simple as them being an acquaintance to you, you want them to have positive thoughts about you. You never know where an opportunity may appear, and if they have a positive opinion about you, then they will be likely to think of you and reach out if that were the case.
It will determine if the other person wants to speak to you again. Perhaps this doesn't matter too much if you don't think you will be interacting with them again, but if that's not the case, it's important to have a good introduction because it will determine if they want to have more interactions with you and more conversations.
How to Introduce Yourself Face to Face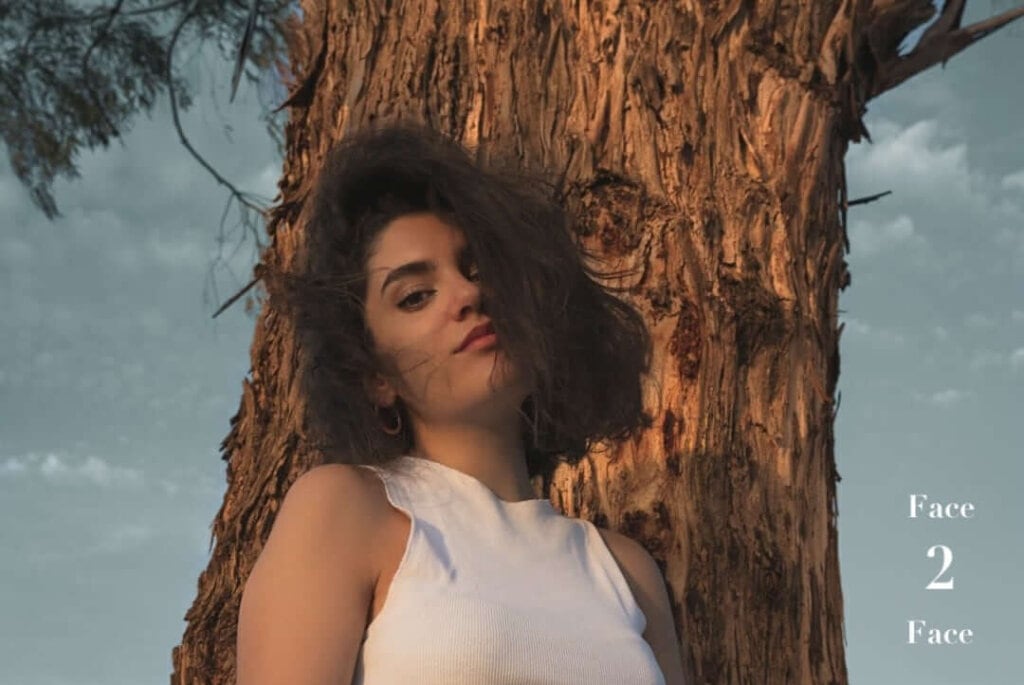 Overall, whenever you are introducing yourself, you will be following the same basic guidelines, but when introducing yourself to someone in person, there are some additional things you need to be aware of. The following are the things you will need to do to successfully introduce yourself to someone face to face.
1. Look presentable.
In this case, your appearance is important. Of course, what you say should be what holds the most value, but inevitably how you look will likely impact your introduction.
2. Say relevant things.
Your introduction will vary depending on the situation. If you introduce yourself to a random person, you want to give them basic information about yourself and avoid oversharing. If you meet someone who may be a potential friend, you may want to give a few more personal details about yourself, allowing yourself to be relatable. If you introduce yourself in a business setting, you want to keep your introduction professional.
3. Be mindful of personal space.
Remember, this is an introduction, so you are just meeting the person for the first time. Therefore, you want to make sure you and the other person you are introducing yourself to both have sufficient personal space and that you are both comfortable.
4. Be conscious of your body language.
Body language can often silently speak for you, tainting your introduction positively or negatively. So make sure to avoid crossing your arms or slouching to not give a negative impression during the introduction.
How to Introduce Yourself Over the Phone
Introducing yourself over the phone requires less effort because you will not be seen. However, you still need to put effort into the introduction. If you have to introduce yourself over the phone, it's likely you have a general idea of who you will talk to, at least slight context, whereas when introducing yourself in person it could be someone completely random. For this reason, it will also be a little bit easier to introduce yourself on the phone.
1. Prepare what you will say.
Take a moment before starting the call to organize your thoughts and ideas and prepare what you will say. Preparing is beneficial because you won't make the other person wait while you think of what to say, and the conversation will flow better.
2. Be conscious of how you are speaking.
Speak at a good volume, don't shout, but don't speak so softly you can't be heard well. Speak clearly, and make sure you are pronouncing your words correctly so you are understood. Be sure to speak into the phone, not away from the phone, and check that the phone signal where you have the call is good so there is no trouble with the connection while speaking.
3. Use appropriate language.
Avoid using bad words or slang when you are introducing yourself. No one likes to listen to someone who speaks inappropriately. It doesn't reflect well on you.
4. Don't overshare.
Don't get carried away telling them about yourself, avoid oversharing. You are just introducing yourself, don't forget that. Oversharing could be dangerous depending on what you are sharing, because remember you don't know the person very well yet, or it could potentially make you repulsive if you don't know when to stop talking.
5. Start with the basics.
Introduce yourself as you would in person, but remember they can't see you, so you need to be descriptive when necessary if it's relevant. Start by telling them basic things about you, so they have an idea of who you are, and then jump into the conversation.
How to Introduce Yourself in an Email
Introducing yourself in an email is much different than in person or over the phone because you have to rely on your words to say everything. There is no body language coming into play here, or the tone of your voice. This is why it's very important that you write carefully and revise what you have written before sending it.
1. Address who you are writing to.
Begin the email by addressing who you are writing to. Include a short but nice greeting to start off the email nicely.
2. Organize your thoughts.
Make sure your thoughts are organized, so your email is well-read. Don't be all over the place, make sure what you are writing makes sense and remains relevant throughout the entire email.
3. End the email with your signature.
Your signature should include your name, not your nickname, and other relevant information. Information that may be relevant besides your name could be your position in a company if it happens to be a business-related email, for example.
Sharing Points to Avoid When Introducing Yourself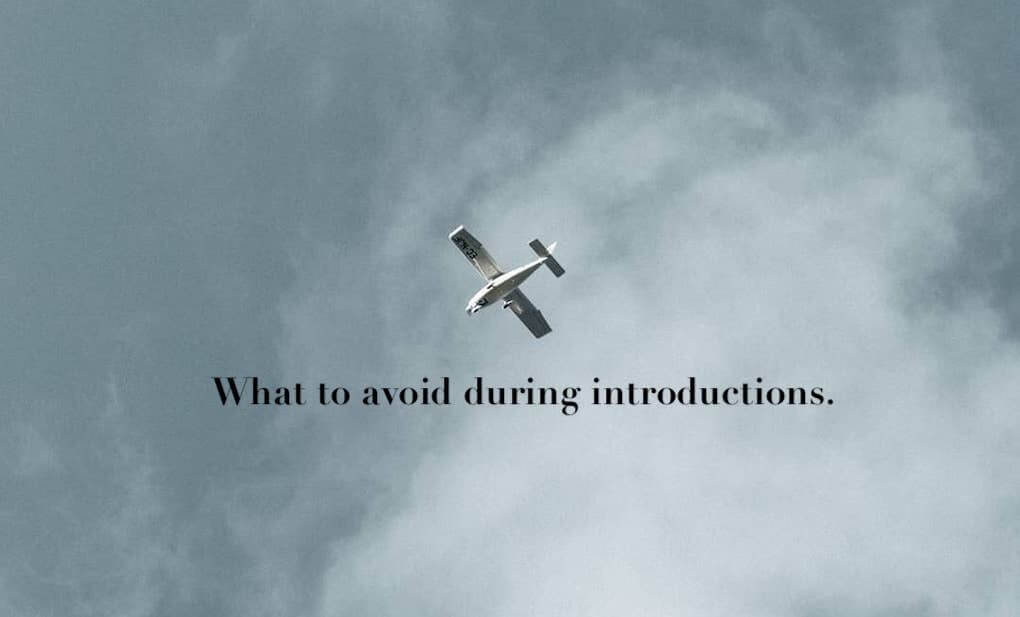 You'll want to avoid mentioning the following things when you introduce yourself because they're more controversial topics, and conflict could arise between you and the person you speak to. You wouldn't want the beginning of the interaction to be conflictive.
Financials. Avoid talking about money, be it your financial situation or expressing what you think is expensive/inexpensive, amongst other things. If you think it could cause an issue, don't mention it. Don't pry into the other person's financial situation or viewpoints either. It is best to avoid financials because everyone has a different financial situation and how you feel about this topic might be interpreted as insensitive or rude.
Religion. Avoid bringing up religion so as not to create disagreement in the conversation. Some people are extremely religious, but they remain respectful, and others are not so much. Others want to impose their religion onto you, which you might not feel comfortable with. In order to make sure everyone feels good in the conversation, it is best to avoid this controversial topic.
Politics. Like financials and religion, this is a topic people might have very strong feelings about, and they might not always be respectful when sharing those feelings. There are so many topics you can talk about with someone, and it's best to avoid touchier ones such as this one.
Relationships. This one may not be as touchy a subject as the other ones previously mentioned. However, depending on who you are speaking to, you may find yourself wanting to avoid it just to be safe. For example, if you introduce yourself to someone who may be a potential partner, you will obviously want to avoid talking about relationships right off the bat.
Other controversial topics. A general rule of thumb will be to avoid speaking about any topic that may be controversial or cause strong opinions or differences to be shared. Depending on who you are talking to and what the relationship between you is, you might think of other topics that could be controversial to touch on, so do your best to avoid those, and if the other person happens to bring them up, act accordingly. Try to redirect the conversation, or don't elaborate too much on the topic so you can move on from it quickly.
Closing note.
As you may have gathered from this article, the introduction is very important. There are many factors that will play into your introduction being a good one, so keep those in mind to assure your introduction is great.
Remember introductions will vary depending on the situation, if it's face to face, you'll need to be conscious of your appearance and body language, if it's on the phone you'll need to be aware of how you are speaking, and if it's via email you'll need to organize your thoughts and ideas properly so they are well read. Follow all of the tips mentioned in this article and you are guaranteed to have a successful introduction.