Long before the age of digital communications, our ancestors fall in love with their classmates, next-door neighbors, and people who are within a ten-mile radius. While people have limited options back then, the dating game was relatively safe.
Today, there is a wide range of channels to find love: there are social media, online dating apps, and phone dating. Phone dating is a fantastic channel to find love and build meaningful relationships. It allows people to make connections with others at great distances—an advantage people back then can only dream of. But with these convenient dating channels have also come bogus and scams—a danger our ancestors didn't have to worry about.
You, on the other hand, have to worry about deceptive dating frauds in this generation, being the most common is catfishing. But lucky for you, in this article, you will uncover what catfishing really is, the red flags you should watch out for, and what actions you can take if you think you're being catfished.
Catfishing: What Is It and How Did It Start?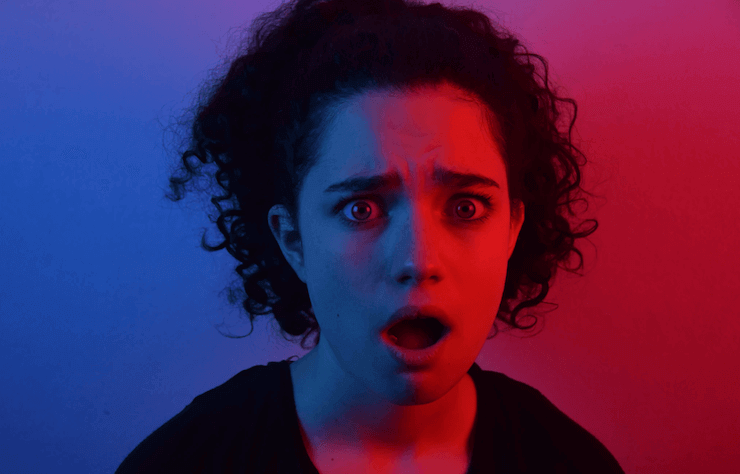 The term "catfish" is everywhere these days — and it has happened to a lot of people who have tried to establish meaningful relationships over the phone. But what is catfishing? How did it start? What are the potential dangers it entails? Could you become a victim of catfishing?
Long before the term "catfish" even exists, a lot of people were already practicing this scam. Most of them pretend to be someone they're not with the purpose of extracting personal identity and money from the victim, similar to the email scam called "phishing". In recent times, however, the catfishing fraud has made its way into relationships.
Catfishing is the act of creating a fictional persona or pretending to be someone else in order to lure someone they've never met into being in a relationship with them. A 'catfish may steal someone else's photos, videos, or personal information to form a bogus identity.
It all started with Nev Schulman's 2010 documentary movie "Catfish", which coined the popular term. The documentary film "Catfish" is the first-ever movie that brought the phenomenon to the world's attention.
In the movie, a 'catfish' named Angela pretends to be Aimee Gonzales, a professional model and photographer whom she had never met, to lure a photographer named Nev into a relationship with her. To make her fake identity more convincing, she stole Aimee's photos to build a fake Facebook profile.
At the same time, she's also running 15 more fake Facebook accounts. According to Angela, she does this to take her mind off the confines of her failing marriage, in which she is a mother of two disabled children.
The 'catfish' term itself comes from an analogy made by Vince, Angela's husband. He noted that when transporting small fishes overseas, ferocious and frightening catfishes are placed in the same tanks to keep the smaller fishes alert and prevent them from dying.
Vince then made a remark that like the small fishes in the tanks, we ought to remain constantly vigilant about who we are talking to over the phone, lest we find ourselves victims of a predator.
10 Signs Your Phone Date Is Lying About Who They Are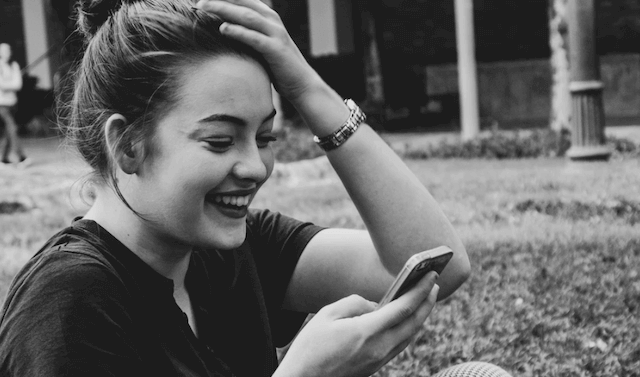 It is especially difficult to spot a catfish even when it is right in front of you when you have started developing feelings for them. When you start being fond of them, your emotions will take over your reasoning, making it hard for you to think clearly. Your heart will make you believe that they are real, turning a blind eye on suspicious signs.
However, the world is cruel. And anyone can be a victim of catfishing — including you. It is important to remain vigilant. Being catfished is tough, but there are a few red flags you should watch out for to help you get out of the relationship before it's too late.
Here are 10 signs your phone date is catfishing you:
1. The relationship progresses quickly.
A 'catfish' will want to take things to the next level too soon to achieve their goal: to lure you into a relationship with them. If your phone expresses interest in being exclusive after just a few days of talking over the phone, don't be flattered! Instead, be wary.
2. They seem too good to be true.
Did you feel like you hit a jackpot when you met them because they were exactly the woman or the man of your dreams? If they're handsome, smart, talented, funny, and had a good-paying job, chances are, they're not real. I mean, no one can be that perfect. Sure, amazing people do exist in real life. But then again, if they're that perfect, why would they even be looking for a partner?
3. They keep refusing a video call.
If your phone date refused your video call once because they're busy, that's totally understandable. But if you have never experienced video calling them and they keep declining your requests for a video call for various reasons, you should be suspicious.
4. They can never send a selfie at the moment.
We're in that era when sending selfies is a usual part of daily communications. When you send a selfie, it's the norm to receive a selfie in return. And if they can't do that, that's a major red flag. Also, if their photos seem too professional or staged, it is likely that they stole them from someone.
5. They're not active on social media.
While it's fairly easy to create a fake Facebook profile, it isn't easy for a fake account to acquire friends and followers. Everyone knows that a Facebook profile with few friends, no tagged photos, and no posts with friends commenting on it is suspicious. A 'catfish' may tell you they aren't really into social media, thus the questionable profile, but don't fall for it!
6. They have elaborate stories and they usually don't add up.
Whether they're trying to win your heart or extort your money, a 'catfish' sure knows how to pull on emotional heartstrings. But no matter how good a 'catfish' is in making up stories, they aren't as good at making them sync with each other. It's probably because they tell so many lies that they often forget the little details—something you have to pay attention to.
7. The people within your inner social circle seem suspicious.
If your family and friends seem to be particularly concerned about your phone date's identity, it is important to ask them why they feel that way. Perhaps their opinions could shed some light. When you're getting emotionally attached to someone, it's easy for your judgment could get clouded by your feelings.
But the people around you see things clearly, and if they think something's off, you should put their thoughts into consideration. Sure, you don't always need to listen to your family and friends when it comes to your love life. But if they're suspicious of your love interest, there's usually a reason—something you should hear and think about.
8. The details of their job are vague and unclear.
One day, their work is related to digital marketing. The next day, it is something else entirely. They never disclose any specific details about the work they do. You don't even know their position and the company they work for. All you know about their job is that it requires them to travel all around the world and they're never close enough to you to meet personally. Funny, isn't it?
9. They ask for money.
There are two kinds of catfish: one who asks for money and one who lures you into a relationship. But there are the worst kinds of catfish, someone who does both! Scammers are being smarter these days; they know it's easier to extort money from someone who's emotionally attached to them.
But one thing's for sure: you shouldn't give money to someone you don't know very well or haven't even met in person. I know you can't help but offer a helping hand. But sometimes, you're not sure if you're really helping or just enabling a predator.
10. They always have a reason why they can't meet in person.
Yesterday, they rejected your request to meet in person because they're "too busy with work". Today, they stood you up because they're "not feeling well". You've probably heard every reason why they can't meet. It's not a problem if it happens once, twice, or even thrice, but if it happens every single time? Something's definitely off.
5 Things to Do If You Think You're Being Catfished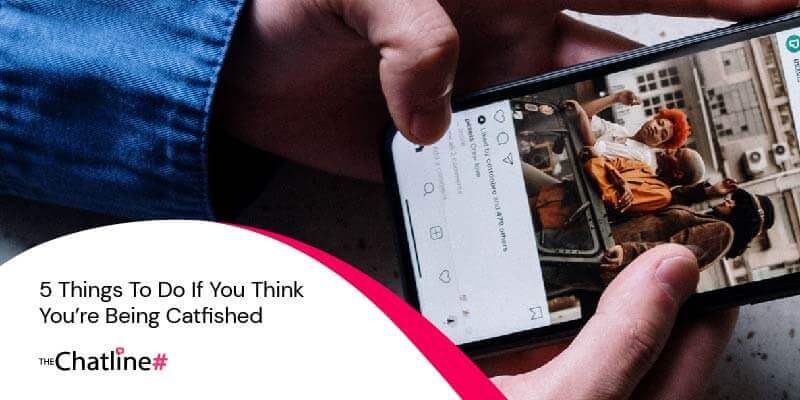 Now that we've discussed the signs that your phone date is lying about who they are, you have probably figured out by now if the person you're talking to is real or fake. If it's the latter, here are the actions you can take if you think you're being catfished:
1. Stalk their social media accounts.
Sure, there are some legitimate people who aren't really active in social media for some reason. But, even people who aren't into social media still have at least a few friends or followers who are either friends or relatives that can vouch for their identity.
It's easy to spot a fake social media account. The fewer engagements there is on a social media profile, the higher chances that it is fake. For instance, if all they have on their profile are photos of themselves and nothing with other people they know, it's likely that it is a sham. And if they tell you they don't have any social media accounts, you better run for your life.
2. Ask them to take a selfie doing something specific.
Here's a little trick: ask your phone date what they're up to, and when they tell you what they're doing, request a quick selfie. Chances are, they won't be able to send you anything because you caught them off guard. However, don't let your guard down if they were able to send a selfie doing what they're doing.
A professional catfish keeps a stack of photos of the person they're trying to pretend to be for emergency situations like this. They may even already have a photo ready to be sent before they tell you what they were doing. Don't let your guard down and remain vigilant.
3. Conduct a reverse Google image search.
Google is a helpful tool that can help you in a lot of tricky situations, including this one. A simple reverse Google image search could solve the problem. So go ahead and put the images they've sent you into the search.
Here is a step-by-step procedure on how to do a reverse Google image search:
Go to images.google.com.
Click the camera icon inside the search bar.
Either upload the image from your hard drive or drag an image from another window.
If the photo comes up anywhere else on the internet, especially in the profile of the person they're stealing it from, it's all the proof you need to be certain that the person in question is, in fact, a catfish.
4. Trust your instinct and cut off all means of communication with them.
If there's any part of your gut that tells you that something is off, you're probably right. And when your intuition sends you a message, especially when several red flags are present, it could be time to trust your gut and stop communicating with your phone date.
Block their numbers and all their social media accounts. After all, you couldn't be truly happy in a relationship when you're always doubting your partner. Remember that you're not at fault for being suspicious. If they want to prove to you otherwise, they will do so, but you're not obliged to keep waiting for it to happen.
5. Report the catfish and pursue legal action.
While making a catfish face legal charges is difficult simply because their true identity is not known, it can be made possible with the help of experienced investigators. On your part, you must also be able to provide all the information you can possibly accumulate about the catfish.
If you pursue legal action against the catfish, you must be ready to put in time and effort in an extensive process. It will take time, but knowing you have helped catch a predator and prevent them from preying on someone else will make it worthwhile.
However, not everyone will choose to take this route. Whether or not you choose to pursue legal action boils down to the depth of your involvement. If the catfish extorted a huge sum of money from you or your personal safety has been put to jeopardy, it's best to proceed with the lawsuit.