Online dating has become a huge trend among the modern generation, with a significant number of people choosing to engage in it. As per the latest online dating statistics, 52.4% of men and 47.6% of women are actively involved in various forms of online dating.
The users of these platforms are diverse, ranging from young adults to more mature individuals, each with their own reasons for using online dating resources. If you happen to be a part of this demographic, you may already be aware of the advantages and disadvantages associated with this trend.
We are going to reveal to you the advantages of phone dating over dating sites. This will enable you to appreciate a direct way of connecting with other singles at your own pace to satisfy your personal and social needs.
You will also discover that phone dating caters to a wider range of interests compared to other forms of modern dating. To get started, let us first be clear about the difference between phone dating and dating sites.
Phone dating refers to using chat lines where you dial a particular number to start chatting with another caller who meets your preferences. On the other hand, dating sites make use of a matchmaking system that aims to find a compatible partner for every user.
So, if you want to start connecting with a fellow single right away and get straight into talking, you know that phone dating is the real deal for that.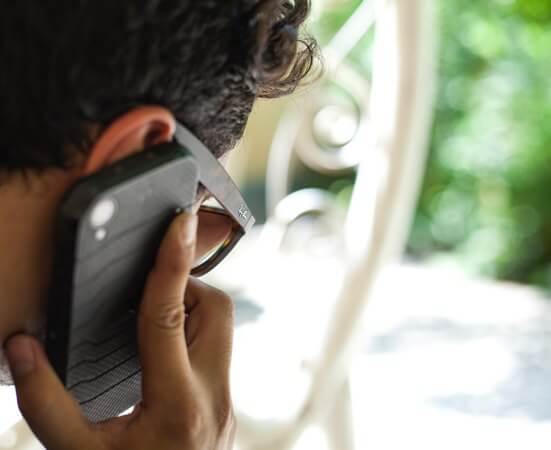 Phone dating provides numerous advantages for singles, regardless of gender, orientation, interests, or purpose. Here's a complete rundown of the features and benefits that can address any questions you might have in mind right now.
1. It Offers Instant Connection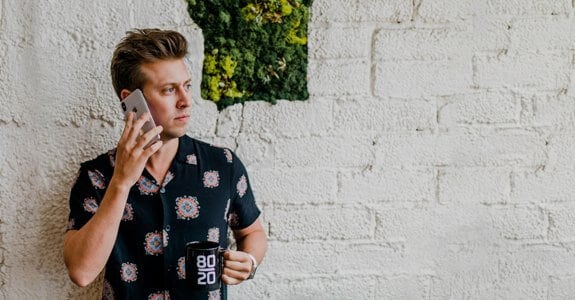 One of the strongest advantages of phone dating is that it provides a direct connection to hundreds of other singles who are calling that specific chat line. This enables two callers to engage in a private conversation immediately and start getting to know each other.
Phone dating offers a simple and hassle-free approach to dating with no complicated requirements. All you need is your phone and the chat line number, and you're ready to go.
2. You Don't Need Impressive Pictures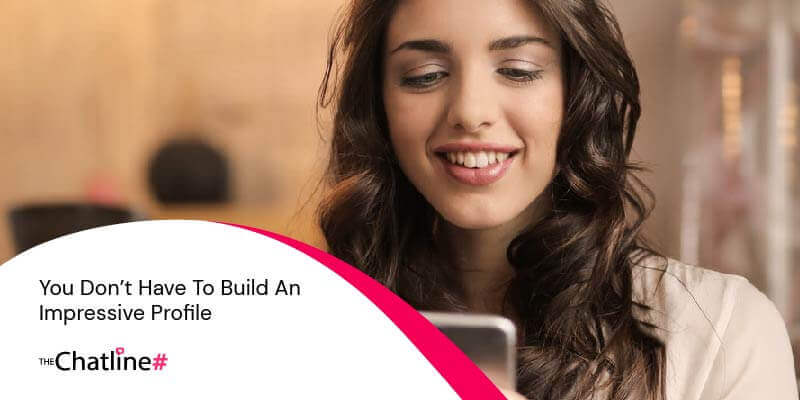 With phone dating, you don't need an impressive profile or an attractive image. When you call a chat line, all you need to do is record a short greeting message to introduce yourself to the other callers. That's it – you're in the chat line system!
Of course, it's a good idea to create a catchy recording to attract more callers and receive more chat requests from other local singles. If you want to take the initiative, you can also send chat invitations to other online callers that appeal to you and start your own game.
3. Phone Dating is Safe, Secure and Private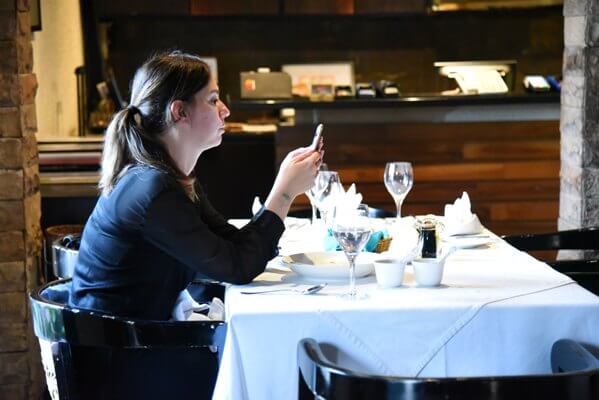 Phone dating through chat lines is a safe, secure, and private way to connect with others. Chat lines protect the identity of their callers and don't reveal their personal numbers, making it a safe option.
Not only is it safe, but phone dating is also more secure because there is no need for users to submit personal information or upload a photo. With no physical contact required, you can socialize as much as you want and as often as you need, while protecting your privacy.
Moreover, phone dating is highly private because every conversation is kept confidential. Calls are not recorded and end the moment you hang up, leaving no trace behind. This allows callers to chat without any inhibitions and to have as much fun as they want.
4. Phone Dating Allows You to Stay Anonymous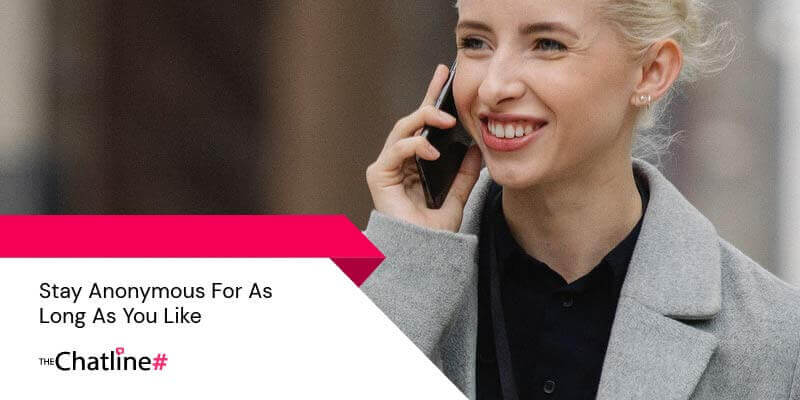 With phone dating, you can protect yourself from the risks associated with actual dating and other potential dangers because there is no physical contact involved.
You have control over the amount of information you reveal about yourself or you can choose to stay anonymous while still enjoying conversations with other singles.
When you make a call, you will quickly understand how the process works and appreciate the fact that you can socialize with strangers without putting yourself in harm's way.
5. It's a Judgment-Free Platform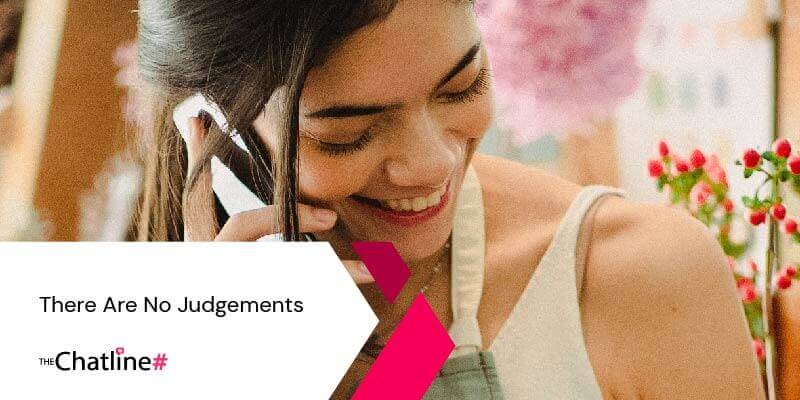 Phone dating is the most inclusive form of dating because it's free from judgment and discrimination. Your physical appearance, credentials, achievements, gender identity, or position in society won't be a factor.
Everyone is welcome to participate in the meaningful conversations that happen on chat lines. You're free to express your reason for calling, whether it's for friendly chats, to overcome loneliness, to meet new singles in your area, find romance, or engage in phone sex.
6. Popularity Does Not Matter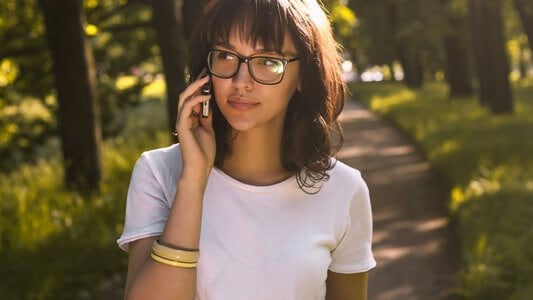 On social media and online dating platforms, popularity plays a significant role. Those with perfect pictures and impressive profiles tend to receive the most attention.
However, phone dating operates differently. Every caller is anonymous and has the freedom to choose whom they want to speak with and what type of conversation they want to engage in at any given time. This puts every caller on an equal position, where everyone has the opportunity to accept or send out chat invitations to anyone who is online.
7. It Helps in Overcoming Social Anxiety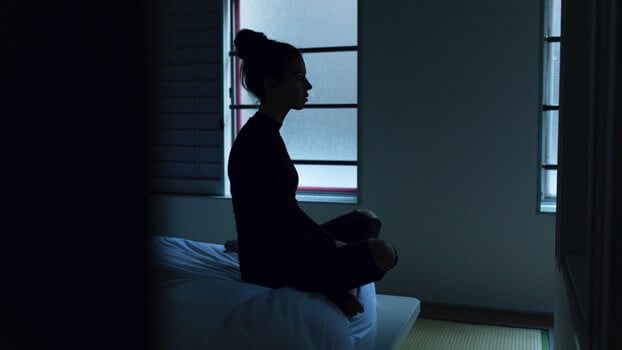 Phone dating is a great way to overcome social anxiety and other insecurities you may have. Talking to strangers can actually improve your communication skills and boost your self-esteem.
When you engage in conversations through phone dating, you don't have to worry about making a perfect impression. You are free to make mistakes, stutter, or mess up without anyone knowing it was you.
This provides you with the opportunity to work on self-improvement until you feel confident enough to communicate without fear or anxiety.
8. It's Ideal for Busy Individuals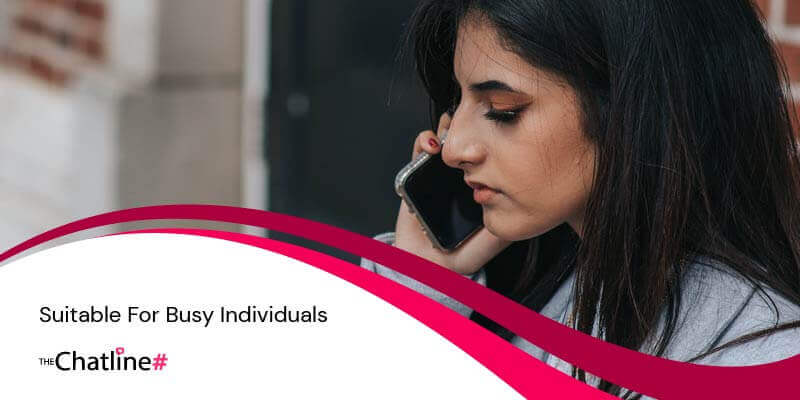 We understand that a busy schedule and a thriving career can sometimes take priority over your social life. However, with phone dating, it's still possible to meet new people and have a fulfilling social life, no matter how busy you are.
The chat lines are available 24/7, so you can call at your most convenient time. You can chat with other singles during your break at work, which can help you break out of your usual daily routine. Alternatively, you can call when you get home and look forward to a sexy evening with a phone date.
This means that you can build an exciting social life even from the comfort of your own bedroom, whenever you want. With phone dating, you don't have to hang around in bars, cafes, or public places to meet new people. Just call a chat line and easily transform your dull social life into a more colorful one.
9. Find Sexual Satisfaction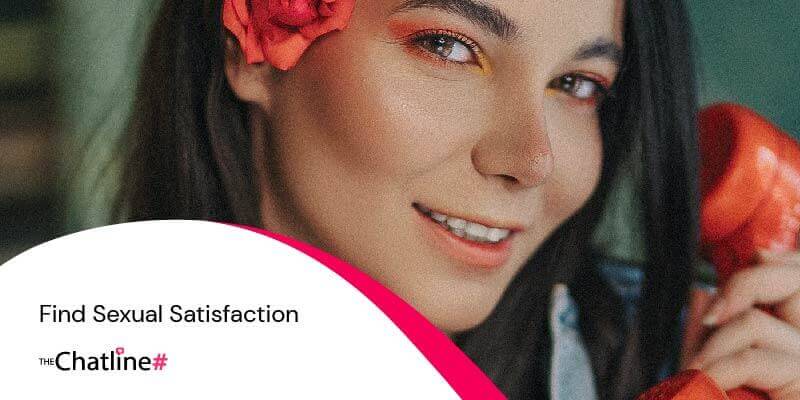 Phone dating also offers adult entertainment options such as erotic chats, naughty conversations, and phone sex. If you want to satisfy your physical cravings, all you have to do is call the erotic adult chat lines and get right down to business.
There are plenty of singles who call chat lines solely for dirty phone sex. It's actually a safer alternative to one-night stands and casual sex, as you can protect yourself from potential dangers and sexually transmitted diseases.
For females, phone sex can help them protect their dignity as women by choosing it over penetrative sex with random strangers. And for males, it's an opportunity to satisfy their sexual urges anytime without having to go out in public to look for a willing partner.
10. Find a Romantic Partner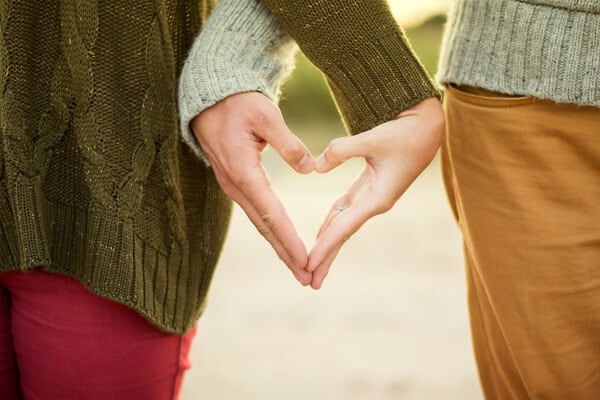 Enabling singles to find romantic partners is the main objective of every online dating platform. Research shows that 20% of current and committed relationships began online.
So, what does this mean for phone dating? Well, your guess is as good as ours because there is a real chance of finding your next romance through phone dating.
Many callers are also singles who are seeking compatible partners. What better way to find one than by connecting directly through an actual voice call?
This is what sets phone dating apart from other online dating sites. You can skip the process of browsing through profiles or going through a matchmaking system. Instead, you can just connect with a fellow single and start chatting, which is more genuine and personal.
11. Meet People With Similar Interests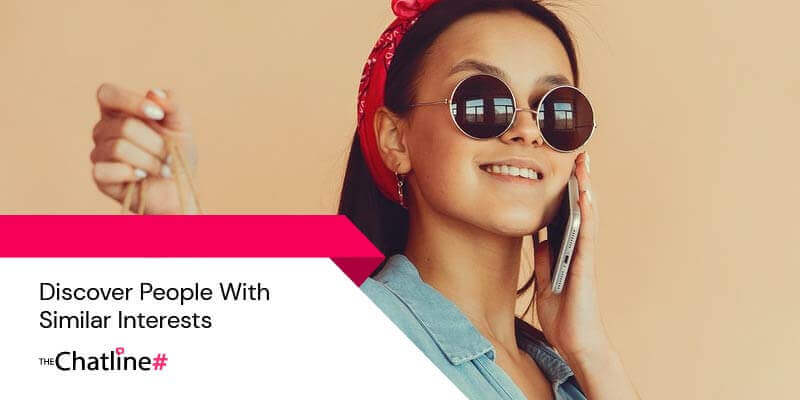 Phone dating isn't just for those seeking romance and adult entertainment. It's also designed for those seeking friendships and casual acquaintances.
If you're a social individual and constantly looking to expand your network, you can call chat lines and connect with many other callers who share similar interests.
This can help you cultivate new friendships and an exciting social circle. For instance, you can find people who share your interests such as hiking, fitness, body wellness, taking care of pets, culinary, and many other areas of interest.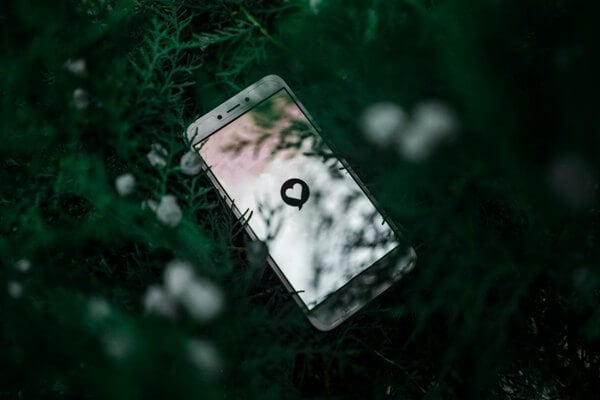 Phone dating is the most versatile, diverse, and universal dating method available today. It defies conventional dating by being accessible anytime and addressing the social needs of the modern generation.
Furthermore, it's more interactive and stronger than any other online dating site because it connects singles with similar interests and encourages real, live conversations.
Considering the great advantages that phone dating offers, it's safe to say that it's the best dating method available. It meets the standards of every modern single, not only by offering a variety of purposes but also by addressing personal issues such as loneliness, insecurities, and social anxieties.
Lastly, phone dating provides a complete and holistic approach to having a safer, healthier, and more exciting social life for everyone, regardless of gender and sexual preference.
Was it helpful? Consider sharing the article.