Creating things to talk about isn't always the easiest task. It can be a challenge to keep a conversation flowing after the initial introduction. Don't fret! The work has been done for you. Here are 30 questions to ask someone you've just met.
There are more casual questions, ones that you can ask just about anyone at any time. And then there are the more personal questions when you are really trying to get to know someone.
1. If you could travel to any country, which one would you go to?
Learning about someone's travel interests can spark a whole other conversation about countries and the world, and you can learn if your travel interests align. This is also an opportunity to learn a little bit about their ancestry and/or culture.
2. What is your favorite place to get food?
A simple question you should remember the answer to, especially if you ever plan on taking them there.
3. What's your biggest pet peeve?
People love to complain. It's in our nature! If you want to get someone talking, always ask them this.
4. Do you have any "hot takes"?
Someone's most adverse opinion will be a great way for you to get to know them, usually because they fall in the more serious realms of topics. 
5. If you won the lottery, what is the first thing you would do with your money?
This question will show you what they value and prioritize. Will they use it to embark on a great journey? Or maybe, settle down and buy a beautiful house? They may even donate some to charity.
6. What's something you've never attempted but wish you had?
Maybe they see it as a pipeline dream, but it could be a great activity for you both to pursue later.
7. What do you like most about yourself?
This one may seem cheesy, but it's a great way to get them to feel good about themselves. 
8. What is your least favorite chore in your day-to-day life?
How much someone complains will tell you a lot about them. And it's a great way to find out if you both hate doing the dishes.
9. What is the best genre of music?
Music is something that most people can talk about for a long time. Everyone has listened to music, and it's a great conversation starter. You may find that you favor the same band or go to the same shows.
10. What is your biggest red flag in a partner?
This will help you know a little bit about their romantic life without straightforwardly coming out and asking about it. You may also learn about their wants/desires in a future relationship, which could be helpful if you want to go down that path.
11. Do you have a lucky number? If so, what's the backstory?
This question could spark a marvelous story, so I find that it is always worth asking. Everyone has little details in life that mean something, and this just happens to be a common one.
12. Which holiday is the best?
This can help tell you a little bit about their religious beliefs and help you learn another fun fact about them. Perhaps you both share the same love for drinking hot chocolate by the Christmas tree.
13. Do you have any pets?
Finding out whether or not someone is fond of animals will tell you a lot about a person. Animal lovers are usually a certain personality type. People with pets are often more caring and patient but maybe more introverted.
14. What is your dream job?
Perhaps they already have it, but in the realistic scope of life, they probably don't. When you get to hear about someone's dreams, you get to see the way they see life. And what someone aspires to tell a lot about who they are and what they prioritize. 
15. What is your favorite movie/TV show?
Learning about the type of media someone consumes is a great way to spark any kind of conversation because media is something anyone can talk about for an extended period of time. Some people get overly passionate about media, and this could be a great time to have a light-hearted argument over your favorite characters on a popular TV show.
Getting More Personal
16. What is your family like?
Learning about their family will help you better understand who they are. It could be helpful in the future, especially if you are planning to know this person for a while.
17. What was your favorite memory from growing up?
One's childhood tells a lot about a person, especially the memory they hold closest to themselves.
18. Who do you look up to the most?
Whether it be someone they are close to or a celebrity, if you can understand the person they idolize, you may be able to better understand them.
19. In what moments do you feel completely alive?
This question will help you isolate what they love most and what is more important to them.
20. What is an irrational fear of yours?
To understand someone best is to understand what they are most afraid of. If they choose to tell you, it's because they are opening up to you.
21. Is there a conspiracy theory that you believe in?
Wacky conspiracy theories are a great thing to talk about because most of them are all about faith and speculation. Where do their beliefs lie?
22. What is your most toxic trait?
If someone is willing to be critical about themselves to you, it will show their levels of honesty and pride. And you may learn the bad about them in the very beginning so that you know what you're getting into.
23. What is something you wish everyone could learn in life?
Although this is vague, it is a great way to invite philosophical thought and conversation into the mix.
24. What is your favorite thing to do when you're alone?
How someone spends me-time will help you learn a lot about them and help you learn what kind of boundaries there are for personal space.
25. If you could change one thing about yourself, what would you change?
This may not be as positive of a conversation, but it can help both of you open up a little bit. Being open about your insecurities is a great way to connect personally and at a deeper level with someone.
26. If you are upset, would you rather be with a group or be left alone?
Some people are snappy and lash out, so they choose to be alone. But some thrive off of social interaction when they are at their lowest. This is a great question to help you understand how to help them in the future.
27. Do you believe in fate?
This topic all comes down to where someone's beliefs lie in the ideas of fate, chance, and possibly even love at first sight. If they aren't a believer in any of those things, this question will answer that for you.
28. What are you most grateful for in life?
You will both be able to learn what is most important in your lives by answering this question. It teaches all about priorities. What they hold closest to their heart is important because it can show you more about their character.
29. Do you believe that there is an afterlife?
Another great question to talk about religion without getting too specific, so that there is still room for more questions and more conversation. This will also give you a great perspective on how this person views the world.
30. What do you think the purpose of life is?
This is the big telltale question that demonstrates exactly how they view the world and everyone in it. It's meant to be philosophical and one you may have to stop and think about for a moment. There's no harm in that– some questions deserve a little extra thought.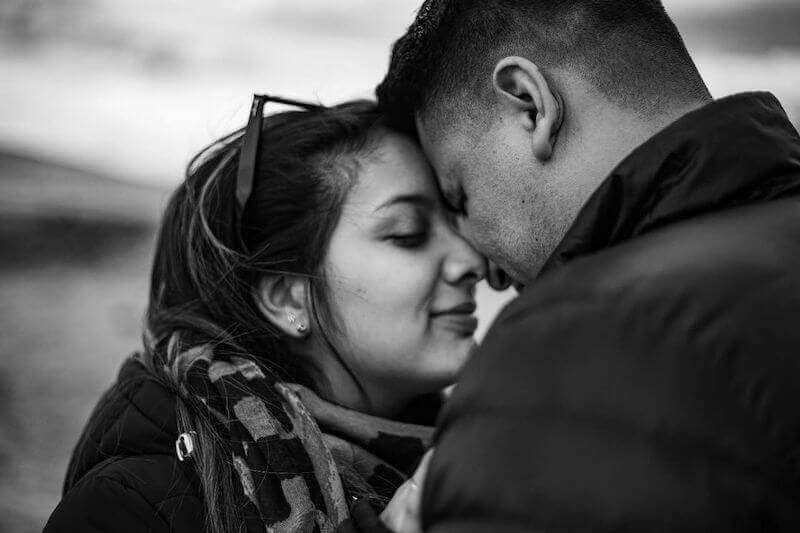 The conversation isn't always easy. But keeping random questions up your sleeve will give off the facade that you are great at keeping the conversation flowing. These questions will give you the upper hand in any setting where things are a bit more awkward or dry. You don't have to ask anything super deep or serious, just questions that keep things interesting.
Don't forget to have fun! You are meeting someone new, and that is a wonderful experience. Everyone is unique in their own ways, and this is your chance to learn about what makes that person special. Take the time to get to know them and to allow them to get to know you as well.