Sex is one of the factors that keep the fire burning in a relationship. Passionate sex in a monogamous relationship strengthens the bond between couples and amplifies their level of commitment to each other. But what happens when you're in a long distance relationship with someone? How are you going to establish intimacy and connection? This article aims to uncover the top 10 ground-breaking and practical sex tips that can help you endure long distance relationships.
Survival Rate of Long Distance Relationships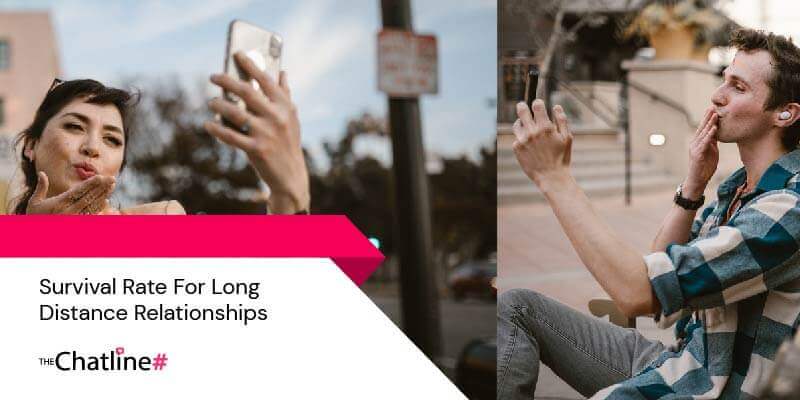 Studies and surveys reveal that long distance relationships are not that promising. In fact, statistics state that 40% of all long-distance relationships or LDR's end in eventual breakups. The average duration for LDR to work is only around four and a half months.
At a glance, these figures can be very discouraging. However, there are still 60% of cases which prove that LDR's can potentially work and may lead to stronger and lasting relationships. That accounts for more than half of all relationships in the study.
If you are in a long distance relationship, you can view this data from a different and more positive perspective; and acknowledge that the glass is more than half full instead of almost half empty.
This means that there is a supersized cosmic chance for your LDR to work with the right mindset and a whole lot of resourcefulness. Here are some life-changing principles that can change the way you view LDR's.
Top 10 Ground-Breaking Sex Tips for LDR Couples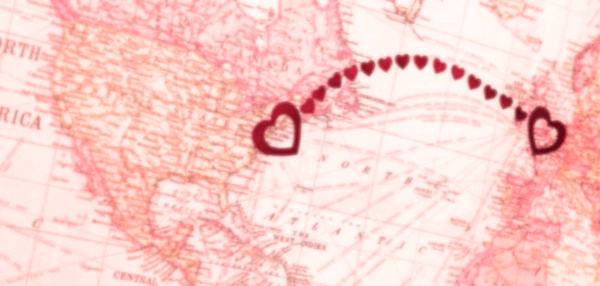 1. Meeting Halfway
Maintaining a long distance relationship requires time and effort on both parties. You and your partner may agree to meet halfway once a month. This will give you the opportunity to have some quality time together and to enjoy your privacy.
It will likewise increase your level of intimacy knowing that you're looking forward to something. Agreeing to such an arrangement is highly influenced by your individual financial capacity and requires mutual effort.
In such cases, you may need to rent a place where you can enjoy your privacy and time together; or perhaps check-in in a hotel or resort to make it all worthwhile.
2. Agree to Have "Sexy Time"
Being away from your partner doesn't necessarily mean that you cannot have a satisfying sex life. In fact, you and your partner can view this as an opportunity to expand your horizons when it comes to sex. Agree on a specific schedule where you can have that much-needed privacy so you can have some quality sexy time together over the phone.
To do this, you and your partner may need to be quite creative and imaginative. Learn how to exchange lustful conversations so you can set the right mood for intimacy. Hearing each other's voices can be a major turn on during this scheduled private sexy time.
3. Watch Each Other Over Video Call
Are you open about having sexual escapades with your partner? Well, you can say that it is what technology is made for. Extreme pleasure between you and your partner is just right on your fingertips and you can do it over Facetime, Skype, Video Messenger, Snapchat and the list goes on.
You can take advantage of each platform to explore various experiences while watching each other. Mutual masturbation while sending dirty and suggestive messages will make it easier for you to imagine doing it together. Just remember to do this in a private place where no one is watching.
4. Send Lustful Text Messages
Send dirty and erotic text messages to each other while you're apart. Learn to express how much you're craving for your partner. Teasing each other by sending sexy text messages at different times during the day can turn you on.
If you've had sex before, you must be totally aware of the things that satisfy both of you. Express these by sending random text messages. This art of "sexting" can make you look forward to rushing home so you and your partner can enjoy having orgasms simultaneously via video call.
5. Go to Bed at the Same Time
If you have the same time zone with your partner, managing LDR can be much easier. You can agree on a certain routine such as going to bed at the same time on specific days. Going to bed together even if you're miles apart can help in establishing intimacy.
Modern forms of communication have the power to keep you connected and can make long distance relationships seem workable and manageable. Moreover, talking on the phone or having a video call while on the bed together can make it seem like there's no distance between you.
It also provides the perfect opportunity so you can talk about ways to manage your sex life, or even get into action right on the spot.
6. Tease Your Partner to Build Up the Excitement
There are many ways to excite your partner when you're in a long distance relationship. In fact, LDR's can make flirting and teasing each other even more fun and exciting.
Think of ways on how you can turn on your partner. Come up with something bold and daring that can make him/her want to run home immediately to release all the excitement like; sending a silhouette photo of you wearing something extremely sexy, sending a video of you while getting dressed or sending out a provocative and naughty voice message.
Warning: Be mindful about sending out private pictures and messages. Practice caution by keeping your face hidden behind dim lights or by taking shots that keep your face from getting full exposure.
7. Send Your Partner a Sexy Surprise Present
Excite your partner for your next meets up. Send out a surprise sexy present such as lingerie that leaves nothing to the imagination, seductive underwear, sex toy or a magazine that is all about sex. You may add something nice and thoughtful to the package to make your partner feel that you're thinking about him/her.
Making your partner feel loved and important, even while seducing him/her, can fuel up your passion for each other. You can always expect to be rewarded on your next meet up.
8. Be Desirable on All Aspects
Make an effort to look good and beautiful every time you're having a video chat with your partner. It doesn't matter even if you're just talking casually about your day or updating each other about what's going on from each other's end.
Just make an effort to look your best in order to become desirable to your partner all the time. Don't get the impression that having video calls is all about having some sexy time. Instead, allow your partner to admire and look at you from a different perspective.
Couples who are truly in love can look at each other in the most natural way. Making an effort to look desirable can help in building up your partner's anticipation and excitement to see you in the flesh.
9. Use Distance-friendly and Remote Control Sex Toys
For women, just because you're not with your man doesn't mean that he cannot satisfy you. Technology has gone a long way with sex toys. And now, you can use app-controlled sex toys that your partner can control through his own phone.
These sex toys have advanced features and create a realistic experience with adjustable strokes. You can use such sex toys during your video sex sessions, or you can also wear them under your clothes and wait for your partner to surprise you. Examples of these sex toys which can help you survive LDR are; We-Vibe Jive vibrator and Lovense.
Couple sets are likewise available such as the Kiiroo Onyx2 (automatic masturbator) + Pearl2 (G-spot vibrator) which are specifically-designed for both solo and long-distance sex.
10. Maintain Emotional Attachment
Getting through long distance relationship is not purely based on maintaining a fulfilling sex life. Keep in mind that love is not based on sexual fulfillment alone, and sex is just the icing on the cake. It is just one aspect. Emotional attachment is far more important than having a constant phone and video sex or having simultaneous orgasms while watching each other.
Emotional attachment is what can truly make your relationship deeper and stronger. So instead of focusing mainly on sex; talk about your dreams, aspirations, and plans for the future. Be each other's best friend. Talk about your day, the people you meet and the new things you're learning.
Share your passions and interests. By having a strong emotional attachment, your relationship can stand the test of time and can overcome any amount of distance.
Surviving Long Distance Relationship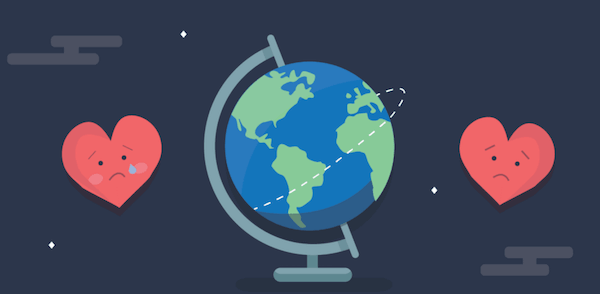 Constant communication is the key to survive a long distance relationship. And with the existence of modern technology, keeping in touch and maintaining the level of intimacy has become easier.
Long distance relationships are not difficult to manage after all. In fact, they can be regarded as stronger compared to short-distance or proximal relationships because there is a constant build-up of excitement and anticipation.
Couples who are within a short distance from each other tend to take their closeness for granted which can eventually lead to loss of intimacy. Therefore, regardless of the figures and statistics, long distance relationships are really not that different from proximal relationships.
What truly matters is the determination and persistence of both parties to keep the fire burning in their relationship regardless of distance and circumstances.
Ready for a real
Chat Line Experience

844 797-7569

GuySPY Voice
60 Mins Free
855 351-8665

RedHot Dateline
60 Mins Free
888 674-8069
Real singles waiting to
Talk With You.