Phone sex is not for losers who can't afford to have a real live date. In fact, there are valid reasons why it can actually be a better option for singles who want to have a date or hookup. The idea behind phone sex is based on convenience and safety. We cannot ignore the fact that getting a date who might just agree to your terms is not a walk in the park. Searching in public places for hookups also requires time and effort – not to mention the risks that go hand in hand with it. For this reason, one of the easiest and most practical ways to satisfy your human cravings is through dating lines.
Learning the Basics in Phone Sex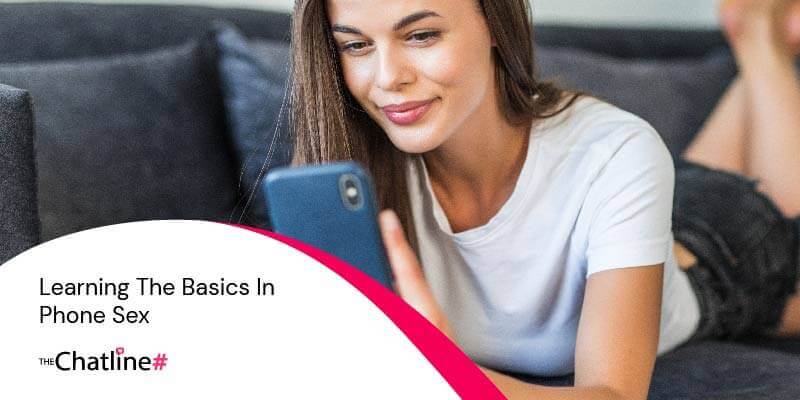 We live in a modern age and time wherein everything is right at our fingertips – from meeting new people to scoring a date. You can virtually find everything you need online from information to personal needs. You can also practically reach anybody from the far corners of the earth and communicate like there's no distance between you at all.
That's exactly how phone sex works if you know how to do it right. It can be a more fulfilling and satisfying experience for you and your chat partner given the right attitude and resources despite being complete strangers and being in two different places.
Phone sex requires you to stimulate your senses and to use your imagination. It's all based on how you execute everything with the consent and cooperation of your chat partner. Basically, it is similar to having an actual sex but without the risks and the hassles. Here are some factors you need to consider first before engaging in phone sex;
Privacy
Phone sex requires top privacy. You wouldn't want anyone to barge into your room just as you are about to take off or make a landing. Moreover, optimum privacy can give you more freedom to explore and to get the most out of the experience. Therefore, it is of utmost importance to secure your privacy first before engaging in a hot and steamy phone sex. Your personal space such as bedroom is always a top choice.
Your Willingness
Choosing to engage in phone sex is a mature and bold decision. If you decide to go for it, you must be willing to do the act and to submit yourself to it. You must be mentally and physically prepared to hear everything from naughty talks and dirty words to moans and sensual whispers. Unless you are willing to take part on such adventure, you would only end up wasting your and your chat partner's time. Willingness refers to doing your part while having phone sex and not mainly focusing on your personal pleasure alone.
Excellent Internet/Phone Connection
To keep your eye on the prize, you would need a reliable tool that can get you across. Make sure that your connection is stable and reliable enough to keep your momentum. You wouldn't want to ruin the moment just as you are about to get there to claim your prize. If you are using your mobile phone, make sure that the battery is enough to last until the show is over.
The Right Mood
A satisfying and worthwhile phone sex requires the right mood and proper mindset. Thus, it is important that you are up and ready for everything that goes with it. It is important that you are prepared to get sensual and erotic to satisfy your chat partner and yourself. Setting the right mood is not limited to your mindset but can also extend to your surroundings.
You can level up the sexy mood by lighting some candles and by dimming down the lights, infusing some essential oils that enhance libido, wearing something sexy, and playing soft music that can set the perfect mood for romance.
Sex Toys and Other Aides
Sex toys are actually optional because you can already do a lot with your hands and your voice. However, getting a bit kinky and adventurous can actually be more fun and delightful. You can heighten up your imagination and pleasure with a little help from sex toys and other aides such as finger vibrators, dildos, and pleasure enhancing lubricants.
Getting Into the Phone Sex Action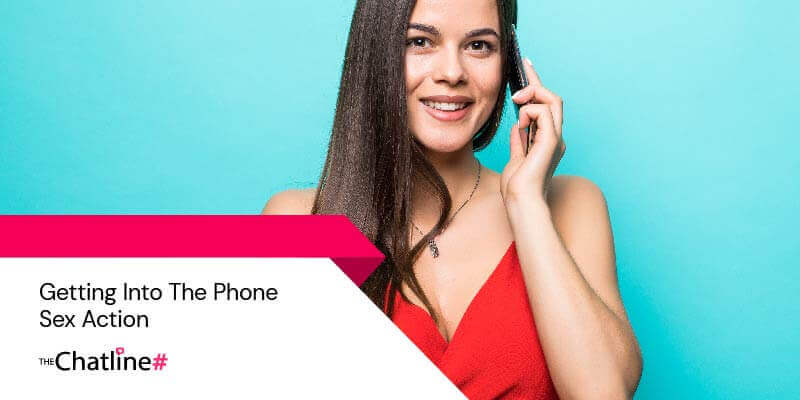 Cold and lonely nights can be hot and steamy in an instant by having a pleasurable phone sex with a stranger. Don't feel guilty about the act. There is nothing wrong with rewarding yourself with satisfaction after a long day at work. Phone sex is safer than actual sex because there is no physical contact and no risks involved. It is much like satisfying yourself with the help of a stranger that you cannot see but can only hear on the other line. Sounds exciting, right?
Phone sex is for people with more daring personalities. It has been around for quite some time now and has passed through many generations already. It dates back to when there were no mobile phones and internet yet. However, it remains to be relevant up to the present time even with the evolution of various forms of technology. Why? It's because people are always hungry for sexual pleasure. Sex has always been a human need – almost like a necessity. Any form of sex will never go outdated.
Tips on How to Have the Best Phone Sex Experience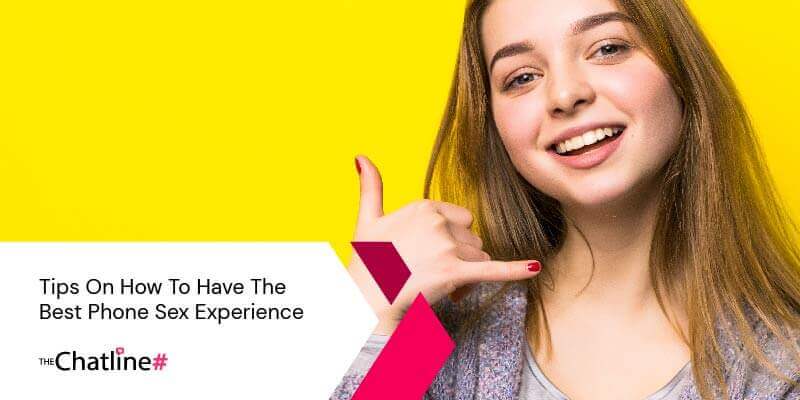 So, you've finally decided to go for a phone sex and you're in the mood now for some hot and intense naughty action. Just like any casual sex, there are many ways to have the best and most gratifying phone sex experience. All it takes is an imaginative mind, a lot of small dirty talks, and your intense desire to satisfy yourself and your phone date or chat partner.
Here are some ideas on how to have the best and most mind-boggling phone sex experience you can possibly have;
Play With Your Imagination
Imagine that one person you've been fantasizing on – an office mate, your sister's friend, a new neighbor, a pretty barista from the coffee shop, or perhaps an attractive person that you just met. Play with the idea of taking this person to bed and doing sorts of naughty things together. Imagine that this person is the one on the other line and he/she's giving you permission to have sex. This idea can instantly ignite you and readily set you on fire for some hot phone sex. Imagining someone attractive is enough to wake that sexual beast in you.
Engage in Role Playing
Imagine yourself being anyone; like a doctor and your phone date as a nurse and you're having sex on a hospital bed. Or, how about you pretending to be a bad guy and your phone date is a good girl who's begging to have her first sex with you. You can play around such stories and start having some dirty fun. Be creative and play roles that turn you on. There are many other interesting characters you can explore. All it takes is your creativity and imagination.
Ask What Your Phone Date Is Wearing
Phone sex is all about sexy talks and playful imagination. Don't be shy to ask what your chat partner is wearing. Ask politely if it's ok for you to take it off and start playing from there. Asking what your chat partner is wearing never goes out of style because it sets the mood for a perfect phone sex by describing how you intend to take off or make use of each piece of clothing in order to explore his/her body. It's the perfect way to fuel up your fantasies and to stimulate your sexual desire.
Give Compliments
Giving complements is a huge turn on. It also sets the platform for dirty talking. Phone sex works best when you know how to stimulate your chat partner. Your voice is your most powerful weapon so use it well. Don't hold back. Say how sexy and seductive his/her voice is. Express your admiration to his/her body and how much you're dying to hold every part of it. Say how each moan turns you on and that you're going to give whatever he/she wants.
Know How to Play With Your Voice
During phone sex, your voice and everything that comes out of it can either make or break the moment. Your voice has the power to turn your chat partner on and take his/her to unimaginable levels. Use your sexiest and most seductive bedroom voice. Fill your chat partner's senses with the desire to hear you moan with pleasure and extreme delight. Satisfy his/her urges by expressing how much the conversation is affecting you and be generous enough to return the favor. Use a soft and seductive voice for a romantic phone sex. Otherwise, if you want to play it rough and dirty, you can always use a raspy or impactful voice.
Satisfy Your Sense of Adventure
As long as you have your privacy and your mood is set for a delightful romance, you can be as adventurous as you want to. You can pretend to be having sex on a sofa, on the beach, in your office, in the middle of the jungle, or even at the edge of a cliff. Phone sex allows you to satisfy your urge for a thrilling sex. Let your imagination do the works, set the right background, wear the right costume, pour some wine and get into position. Immerse your chat partner in your make-believe set up. You are free to explore different levels of pleasure so you can satisfy yourself any way you want.
Be Generous With the Dirty Talk
Don't get too focused on satisfying yourself. Moreover, don't get too self absorbed within your make-believe adventure. To have the best phone sex experience, you must be willing to satisfy your chat partner's urges as well. Here are some tips on how to be generous during phone sex;
Express how much you want your phone sex to be a pleasurable experience for both of you.
Listen to what he/she has to say and respond accordingly.
Verbally describe what you are imagining and be very descriptive when satisfying him/her.
"Say" the things you would normally "do" when having sex. Try to use the sexiest and most erotic terms you can think of.
Express how much each moan and expression of delight turns you on.
Be responsive whenever your phone date expresses his/her pleasure to keep the momentum
Be sensitive enough to make sure that both of you reach the climax
Don't Agree to Meet in Person
Each phone sex with a stranger is meant to be private and confidential. You can make it as pleasurable and as intense as you want just as long as your chat partner agrees to it. However, what happens within the chat lines should stay and end there. So, don't let the steamy lines and delightful pleasure tempt you to meet the person you're having phone sex with personally. To have the best phone sex experience, you must keep your identity private at all times. You must learn how to set boundaries between you and your chat partner. Remember, your real identity is different from that side of you who engages in phone sex. So take good care of yourself and your privacy above all else to stay on the winning end.
Conclusion
Phone sex is a rewarding experience for you if you want to fulfill your sexual needs without having to face any risks. Following these basic and simple guidelines can help you achieve a satisfying phone sex experience. It is important to always play with your creativity in order to fulfill all your sexual fantasies.
Also, remember that phone sex is not just all about you. It is also about the other person on the other line. It is a two-way process – just like any form of communication. Therefore, focus on making the experience satisfying, pleasurable and worthwhile for both of you. By doing so, you might just be able to achieve new heights together that you never thought would be possible.
If you feel ready for a free phone sex experience, we invite you to try a free 30 to 60 minutes free trial of phone sex in our adult section in TheChatlineNumbers. Click Here
Ready for a real
Chat Line Experience

844 797-7569

GuySPY Voice
60 Mins Free
855 351-8665

RedHot Dateline
60 Mins Free
888 674-8069
Real singles waiting to
Talk With You.