Sexting is a relatively new phenomenon that developed in parallel with social media, mobile devices and online culture. Today, people use sexting to spice up their sex lifes, but it is also more complicated than that. Given the sexual nature of the activity, sexting is not the kind of thing that you should take lightly. So if you're interested in this topic then here's what you should know.
What Is Sexting?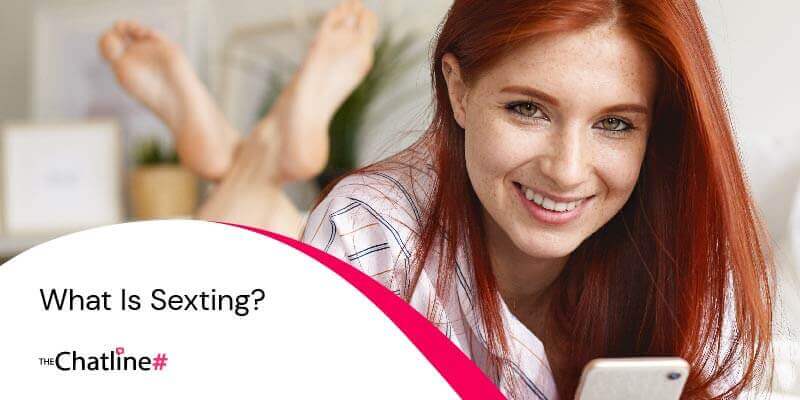 The simplest and most basic definition of sexting is that it is the act of sending sexually explicit content through the internet, usually through a phone or mobile device. Sexting can involve everything from completely nude photos to racy cosplay pictures. In some cases, the photos may even be edited to provoke a stronger reaction from the recipients.
It's also worth mentioning that sexting is nothing new. People have been sending and receiving nudes long before mobile devices and dating apps became popular. The only difference is that instead of dating apps, people back then used private forums and chat rooms to exchange nude pictures of each other. However, the structure of these sites prevented sexting from becoming anything more than an underground internet phenomenon.
All this changed with the rise of mobile gadgets and dating apps. Aside from sparking public interest, these products also made sexting safer, easier and more convenient. However, as with all new trends, sexting offers its fair share of benefits and challenges. Researchers and policymakers are still working to examine the significance of these trends, but so far, there are insufficient data to make any definite conclusion.
Sexting Facts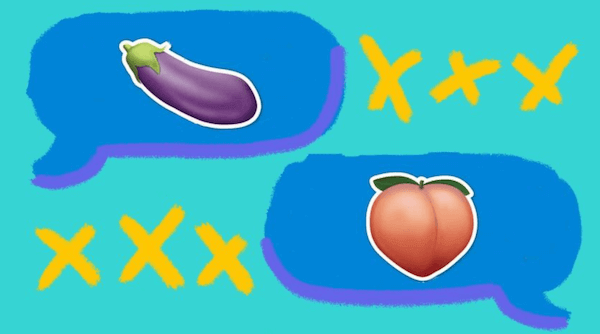 Facts and information about sexting are still relatively few and far between, but they are growing. So far, most of the information gathered about sexting come from people in their teens and twenties
Dosomething.org, a non-profit organization that aims to motivate young people, gathered several important facts about sexting, and here are some of their findings:
Around 40% of teen girls claim that they do sexting as a joke, while 34% claim that they do it to feel sexy. The remaining 12% do it because they feel pressured to do so by their peers.
Around 70% of teen boys and girls claim that they have sexted their boyfriends and girlfriends in the past, but another 61% claim that they have sent nude images because they felt pressured to do so.
Around 40% of teens have sent sexually suggestive messages.
Around 22% of teen girls and about 18% of teen boys have sent out nude and semi-nude pictures through their phones.
Sexting is also a more common practice among adults. Researchers at Drexel University recently conducted a study where they found that 4 out of 5 of the participating subjects claimed to have engaged in sexting at some point in their lives. The participants of the study included persons between the ages of 18 and 82, and around 88% of all respondents claimed that they have sexted another person at least once in their lives. About 96% of them also said that they endorsed the practice.
Another study found that 1 in 5 Americans engage in sexting. The study was conducted as a Harris Interactive poll, and included over 2000 respondents. Their findings indicated that sexting was more common than previously thought, particularly among older people. Based on the researchers' findings, it also seems that sexting is a growing trend, because adult sexting was an uncommon practice in previous years. Back in 2010, Pew Research conducted a poll that found that only six percent of adult Americans engaged in sexting or sexting-like activities.
Today, however, that figure is much larger and researchers are pointing at a wide variety of causes. Some believe that sexting developed as an outgrowth of social media and mobile devices, while others point to the more digitized nature of the dating market. There are also speculations that the growing trend of adult sexting may be caused by peer pressure as well as changing social norms. Whatever the reasons may be, it's clear sexting is a growing phenomenon across different age demographics.
Why Do People Get Addicted to Sexting?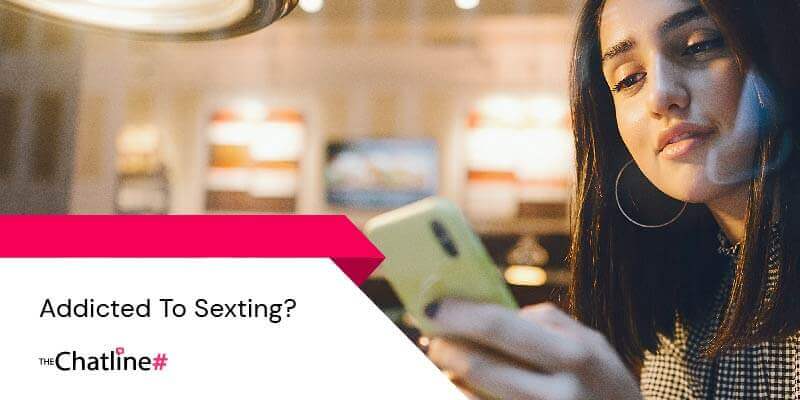 People engage in sexting for all kinds of reasons. Some just want attention while others are pressured to do so. However, a small segment of the population may also develop an addiction to sexting.
Sexting addiction is not yet fully understood and there's not enough data to make solid conclusions. However, researchers have found certain correlations between sexting addiction, porn and excessive use of mobile devices. So if a person consumes too much porn and online content then they are very likely to develop sexting problems as well.
Furthermore, a certain segment of sexting addicts tend to lead sexually promiscuous lifestyles, and so their sexting activities are interlinked with their sexual activities. However, these persons are not particularly concerned about their nudes and photos being distributed to other people, and so they have no compunctions when it comes excessive sexting.
So far, there aren't a lot of treatments for sexting addiction, though medical researchers are working to develop new solutions. The best approach, so far, is to limit one's use of dating apps and mobile gadgets. Another potential solution is to avoid online communities which encourage sexting and promiscuous online behavior.
If all else fails, a sexting addict can always turn to a therapist who specializes in online addictions and psychological problems. In any case, sexting can be a fun, though potentially dangerous activity, so a certain amount of moderation is always advisable.
Sexting Safety Advice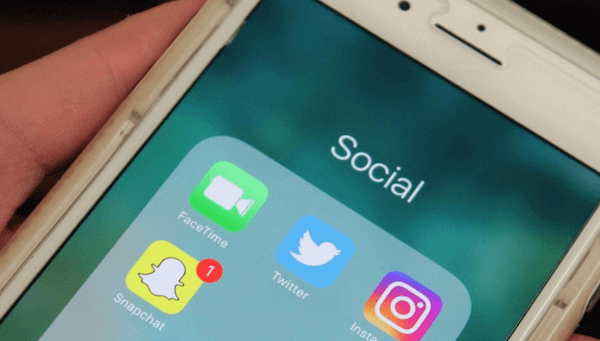 If you've never sexted anyone before and you want to give it a try, there are a few things that you can do to make your experience safer and a little more enjoyable.
Only sext your girlfriend or boyfriend, and only if you trust them with your pictures and racy images.
Never sext people that you have casual sex with. Even if you trust them, they may not be very responsible when it comes to their phone or device, and they may accidentally leak your photos on the internet.
Avoid sexting on a regular basis. Do it slowly and only a few times per month. The fewer pictures you send out, the safer you'll be.
Keep track of the number of images and messages that you send out. Also, you should record the time, the date and the recipients of your sexting messages. This way, if something were to go wrong, you'll have the facts close at hand and you can respond accordingly.
Ask your girlfriend or boyfriend to erase your images after a given amount of time has passed. If you suspect that he or she has a sexting folder, ask them to delete that as well. If they refuse then you should suspend your sexting activities temporarily.
Don't stray too far out of your comfort zone. If you feel uncomfortable or unsafe sexting then don't do it. The same is true if you're being pressured by your partner. Sexting should always be a consensual activity.
Only use safe mobile devices and dating apps. If you think that a particular device or app will leak your pictures and messages then you're better off avoiding sexting until you can find a product that is suitable for your needs.
Avoid surprise sext messages, and always give your partner a warning before you send your pictures. The same is true for receiving sext messages from your boyfriend or girlfriend, and you should tell them that you don't like surprise sext messages.
Check your files and documents in case some of your sext images are stored there. If they do exist then you should get rid of them as soon as possible. This is also true if you've stored several images on a cloud platform. You should never leave your nude pictures on a third party storage site.
Finally, you should learn more about sexting. There are plenty of news stories about sexting, and they can tell you what you should and shouldn't do based on other people's experiences.
Sexting can be a fun activity, and it has the potential to spice up your relationship, but it remains potentially risky. So if you don't have a lot of sexting experience then you should be cautious and approach things one step at a time.
Secondly, sexting should also be a stress-free activity. So if you're feeling pressured to increase your sexting activities then you should take a break until such a time that you're comfortable with it again. People who engage in sexting while pressured can make mistakes, and mistakes can lead to leaked nudes.
Finally, it's worth mentioning that sexting is still a relatively new phenomenon. So you shouldn't feel like you're being left out. Be patient and wait for things to develop. Dating apps are releasing new security features all the time, and new laws are being crafted to protect people's private messages. So know your rights and have fun sexting.
Ready for a real
Chat Line Experience

844 797-7569

GuySPY Voice
60 Mins Free
855 351-8665

RedHot Dateline
60 Mins Free
888 674-8069
Real singles waiting to
Talk With You.