Hello, my name is Lea B, and I grew up in a small town in the Mid-West. From my younger years, I have always been the hopeless romantic kind of girl. I remember planning for the perfect prom night and fantasizing how everything should turn out alright. I can't blame myself for thinking that my life was like a Cinderella story, heck, every teenage girl has such thoughts.
It's in a girl's DNA to want the best love story to be part of her life. Most girls imagine about their wedding day, how it should be the envy of everyone and how the weather should be right for the glorious occasion-I'm no different.
By the time I was 22, like any other girl, I been in a string of meaningless teenage relationships. Some were just infatuations while others were hormone-driven crushes. Anyway, as they say, you have to kiss many frogs before coming across your prince charming.
When I was 23, I came across a man who took my breathe away the very moment I laid my eyes on him. I was head over heels for Jake, and I couldn't imagine my life without him. Jake was my pillar of hope. He was my Superman in a world filled with evil-minded villains. In short, Jake was my everything; he was my all.
My First Real Relationship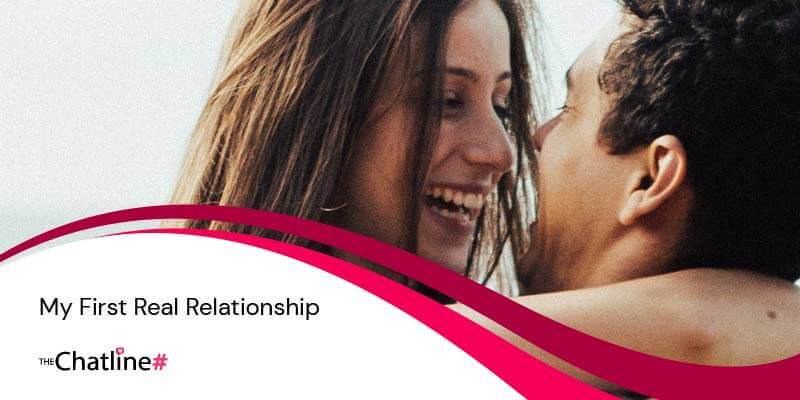 I was so proud to be Jake's girlfriend that I didn't mind flaunting him to the world. I posted our pictures on my social media accounts. My relatives knew about him, and my close friends thought I was going nuts because of his charms. Jake was a strong, tall, handsome guy.
He had an athletic body and cool blue eyes that I often got lost in just by starring. He was calm and funny. I think every girl wants this from her prince charming. I was so in love with Jake that I would literally do anything to be with him.
All my spare time was dedicated to our relationship. If I was not next to him, I was busy planning for our next meeting. You can't blame a girl for being in love, can you?
Our relationship lasted for four years and ten months before I started smelling something fishy. All of a sudden, Jake became unresponsive and he would regularly snob my texts. The daily late-night calls reduced to two or three calls per week. Mind you; I was the one calling after debating to myself for hours if I should call him or not.
I did not want him to feel like I was bothering him. It never used to be like this before. We would talk for hours, and it always felt like the first time we met.
Trouble in Paradise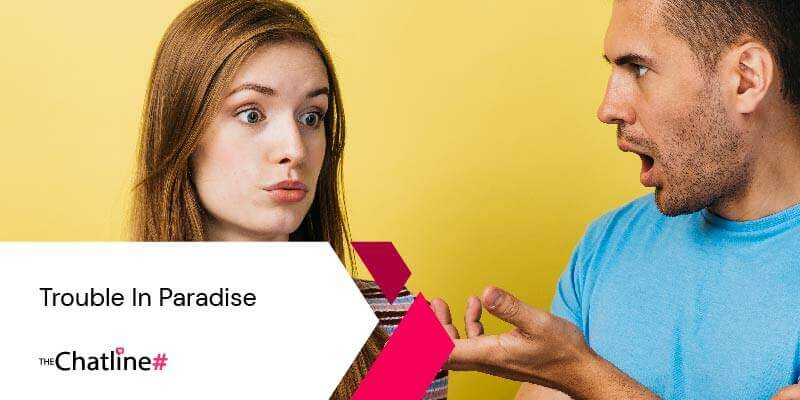 One day, we were in our usual Netflix and chill session when I reached out to his phone when he forcefully grabbed it from my hand. I had never seen him react like this my entire life. His face became red, and his sexy blue eyes were glaring at me with rage. His reaction was not only shocking, but it scared the hell out of me.
It was unlike Jake to throw a fit. When I questioned him about his reaction, he looked me right into my eyes and unapologetically told me that there were sensitive work documents that I should not see in his phone. He went on to explain that he had signed a non-disclosure agreement and it would be criminal if anyone came across such vital info.
At this moment, my gut told me that our relationship was on the rocks. Although my gut feeling is always right, deep down I was hoping that it wasn't this time round. I did not buy his lies for a single moment. Like the determined lady I had grown to be, I swore to get to the bottom of things. I would fight tooth and nail to protect what's mine.
We were in the habit of sharing an apartment, either his home or mine, every Wednesdays and weekends. Things had changed real fast, and the situation was never the same. He always came home late during the said days, and he was no longer in the mood for late night talks. At times he did not even touch me. This drove me crazy.
Our relationship was going to the gutters while I watched and it affected my performance at work. My colleagues could tell that my mind was not at work and my moods were unpredictable. One minute I could afford to fake a smile and the other minute I was ready to fight a bear over a parking space. Indeed, hell has no fury like a woman scorned. But who was the lady ruining my life?
The Horrible Truth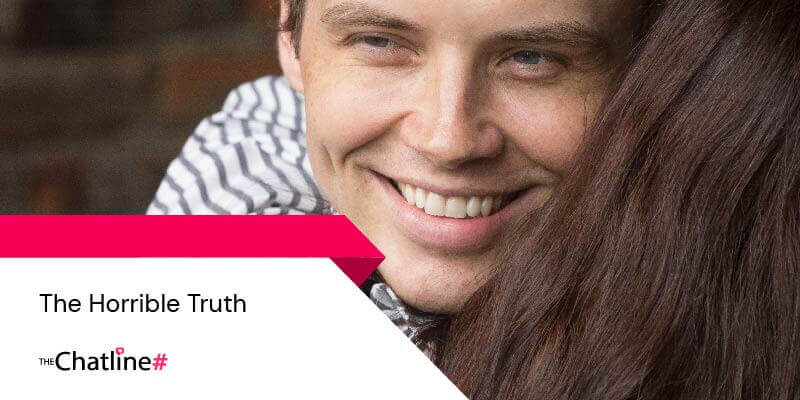 One afternoon while at my office, I received a call from my friend, Kim. The tone of her voice was not normal. I could tell that she was anxious. The intense atmosphere could be cut with a knife. "Meet me at the Subway next to the downtown railway station in 10 minutes. Do not be late Lea; this is very important." She hurriedly said before hanging up.
I immediately knew something was amiss. Without wasting a single moment, I flew out of the office, jumped into a cab and instructed the driver to take the nearest route to the Subway near downtown's railway station.
Upon arriving, Kim spotted me, and she came to my direction before I had the chance to call her. "I need you to be calm Lea. What you are about to see is not good." She hastily told me while she led the way into a fancy restaurant. Upon making our way in, she pointed to a direction, and for a moment I could not believe what I saw.
My world immediately came crumbling down. I thought that my eyes were playing tricks on me. Jake was with a tall blonde lady who I later found out was his coworker, Trisha.
They were passionately kissing and laughing after what I assumed were Jake's occasional silly but impressive jokes. It took more than courage to keep myself together. I felt like whipping Jake like a rented mule before dissolving myself in a 50-gallon drum full of acid.
Later that night, I confronted Jake, and he revealed everything. He confessed to having fallen out of love and that it was time for me to move on.
Chat Lines as a Glimmer of Hope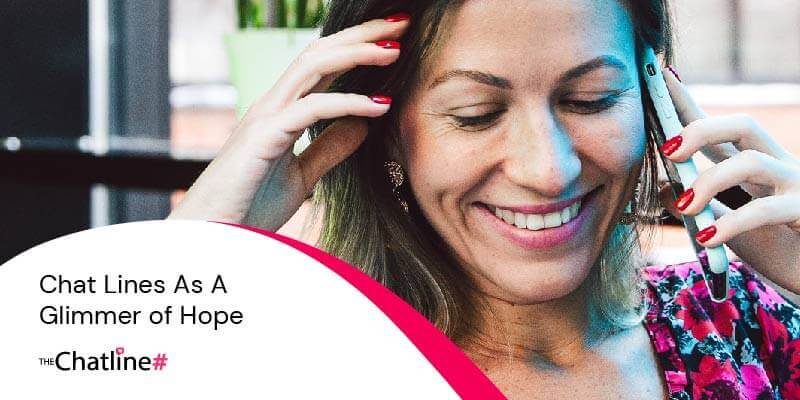 I had completely given up on romance, and I was convinced that love is for the birds. My friends and relatives did everything to cheer me up. It was a few months later, and although the heartache was as real as the day I found out that Jake is a deceitful snake, my stand on relationships being overrated had not changed. Kim could not live with herself seeing her best friend in sulking moods day in day out. She came up to me with an idea for trying out chat lines.
"Chat lines are the best," she said, "beside them being completely private and anonymous, their success rate is better than using normal dating sites." Although she was convincing, I was reluctant to try to check them out.
Finally, I bowed into the pressure and checked them out. I could not believe what I experienced. I started living again. The chat lines were so many that I was spoilt for choice. They not only gave me exploiting options, but they were also easy to use.
In a span of 5-6 months, I had tried out so many chat lines, and I knew how to navigate through these platforms. They were crack-pipe addictive-in a good way, and I couldn't wait to get home from work to chat with anonymous guys from my home area.
Chat lines rules are simple, and most of their users are straight forward. A year down the line, chat lines were my beacon of hope in an otherwise cruel world. I finally had something to live for, and before I knew it, I found the perfect man for my life who lived a few miles from my home.
A few years ago, if anyone told me that I would find love from the comfort of my home, I would bet them my life savings without thinking twice. Now I know better. Chat lines came through for me at a point where I was very low in my life.
While celebrating our fourth anniversary, Kim reminded me about how I met Sean, and like a lightning bolt, an idea hit me. I thought of how good it would be to assist single people who had given up on romance find the love of their life through chat lines.
The Birth of Chatline Numbers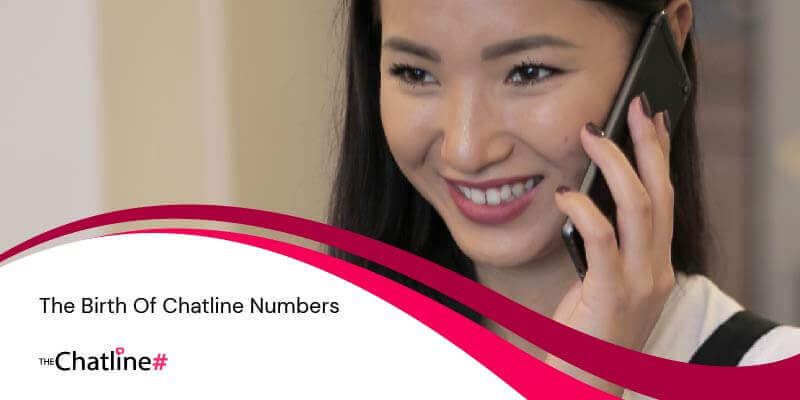 They say experience is the best teacher and I can attest to that. Life ran me into the ground, and I used the dirt to grow the most beautiful wildflower, thechatlinenumbers.com. With the help of my long trusted friend, Brandon. R, a web developer, we came up with one of the best chat lines in the world for single people.
To this day, I think that the idea of creating thechatlinenumbers.com is the best thing to ever happen to my life. I took the lemons that life handed me and made the best lemonade. My friends and I have personally used our chat lines for over eight months, and I can guarantee that there is a difference in our lives.
My boyfriend knows how the chat lines work, and he has no problem with them. You don't have to be single to use these chat lines. You can develop new bonds and make many friends from your area and the rest of the world.
The diversity of these chat lines is mind-blowing. There are all kind of people from every corner of the world looking for something. Some are out here to flirt and have fun, others want to engage in nasty conversations, and others are looking for real-life partners to start a serious relationship with.
Hispanics, African Americans and Caucasians love using chat lines. People of all ages, from 18, use these chat lines. It does not matter what you are into or what your fetish is. People on thechatlinenumbers.com are after the same things as you, and they do not judge. Some are gays, others are lesbians, and others are bisexual. If you are looking to explore your sexuality, thechatlinenumbers.com is your best bet to achieving your goal.
The good thing about the chat lines found in thechatlinenumbers.com is that you can get to talk to anyone any time you want, day or night. These chat lines offer free trial minutes so that new members can get a feel of how each chat line is like before settling on one.
Each chat line serves a specific purpose. As earlier mentioned, there are chat lines for people of a particular race or specific sexuality; there are chat lines for Latinos, gays, lesbians, bisexuals, African American and so on.
Using these private chat lines is simple. All you have to do is record a greeting message, listen to other users' messages, determine which one arouses your curiosity and get in touch with someone that you feel is interesting.
The chat lines provided by thechatlinenumber.com are highly secure guaranteeing top-notch privacy. At no time will your info be leaked unless you give them out. Try out any of these chat lines today! Your life will no longer be the same.
Ready for a real
Chat Line Experience

844 797-7569

GuySPY Voice
60 Mins Free
855 351-8665

RedHot Dateline
60 Mins Free
888 674-8069
Real singles waiting to
Talk With You.